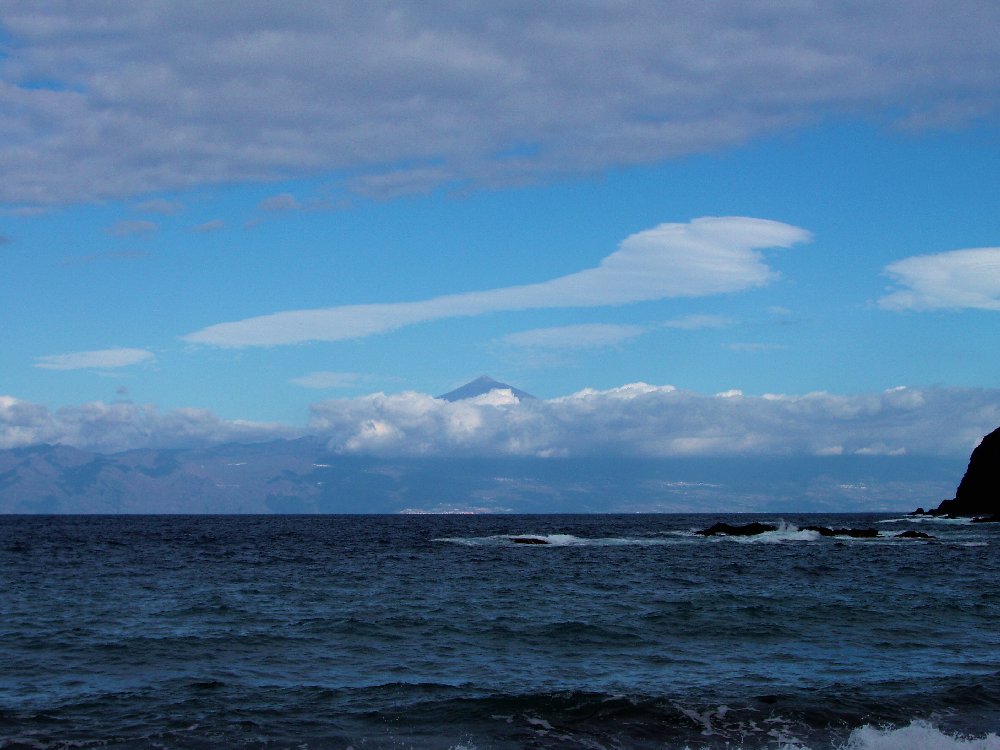 It's little wonder that so many couples find love in the tropical setting and perpetual sunshine (okay, almost perpetual) of the Canary Islands.
Although cynics may attribute this in part to the size of the spirit measures, clearly the blame lies at the feet of warm sea breezes, gently swaying palm trees and a moon the size of a sci-fi comic cover. But beyond the superficial, the Islands also have a rich history of sorcery, romance and star-cross"d lovers whose ghostly traces weave a spell to snare unsuspecting Valentines.
Long before the Spanish conquistadores (conquerors) invaded and won the Canary Islands in the 15th Century, they were populated by a race known as Guanche; a primitive, superstitious people who dressed in animal skins and inhabited caves. The Guanche had a very sophisticated and rigidly upheld caste system at the top of which were the ruling Menceys (Kings). Sun worshippers, the Guanche obeyed the laws of nature and believed in magic; amidst their legacy are tales of tragedy and romance.
Gara and Jonay
During the harvest festival of Beñesmén on La Gomera, Princess Gara of Agulo met and fell in love with Jonay, the handsome son of the Mencey of Adeje. But the Guanche believed that Princess Gara, coming from Agulo, was a child of water and that Jonay, coming from Tenerife with its fiery mountain which was known as the Island of Hell, was a child of fire. Thus the parents of Gara and Jonay were violently opposed to the union, believing it would bring doom on both islands, and strictly forbade the lovers to meet.
But Jonay was not to be deterred and unknown to his parents, using inflated goat bladders he swam back to La Gomera where the star-cross"d lovers fled to the forest to be together.
On discovering the deception, orders went out for the couple to be found and returned to their homes. Unable to bear the pain of separation, Gara and Jonay placed a cedar wood stake between their two breasts and embraced for one last time, throwing themselves to their death from the peak which today bears their names; Garajonay.
Princess Dacil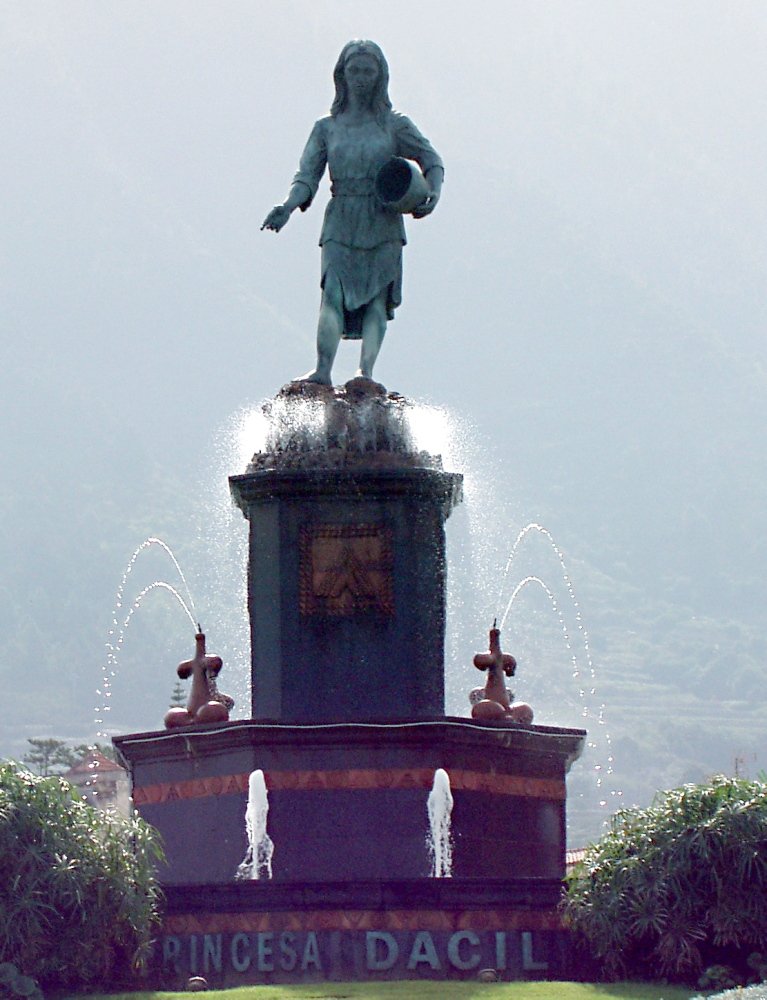 The favourite daughter of Bencomo, Mencey of Taoro and the most powerful Mencey on Tenerife, Dacil's beauty was admired across the island and her future was mapped out for her by her betrothal to Duriman el Montañes.
But events of a far greater magnitude were to play their part in Dacil's future.
With the Spanish invasion and defeat of the island came the handsome and dashing conquistador Captain Fernán García del Castillo who fell hopelessly in love with Dacil.
Gossip inevitably followed and rumours grew that the Captain and Dacil had met alone; a practice strictly forbidden under Guanche law.
Angry and jealous, the spurned Duriman el Montañes confronted Bencomo and demanded that he take action to punish Dacil's crime. Not only had she met a man alone, but that man was a mortal enemy of the Guanche; a Spanish conquistador.
Left with no choice but to uphold the law, Bencomo was forced to have Dacil imprisoned where she languished for many months.
But the islanders were unwilling to allow their Princess to suffer an injustice and eventually witnesses were able to convince Bencomo that the lovers had never met alone but had in fact been accompanied.
Dacil was released and married her handsome Captain at the Iglesia de Concepción in Los Realejos, becoming Mencías del Castillo "" Queen of the Castle.
There, a happy ending just for Valentine's Day.