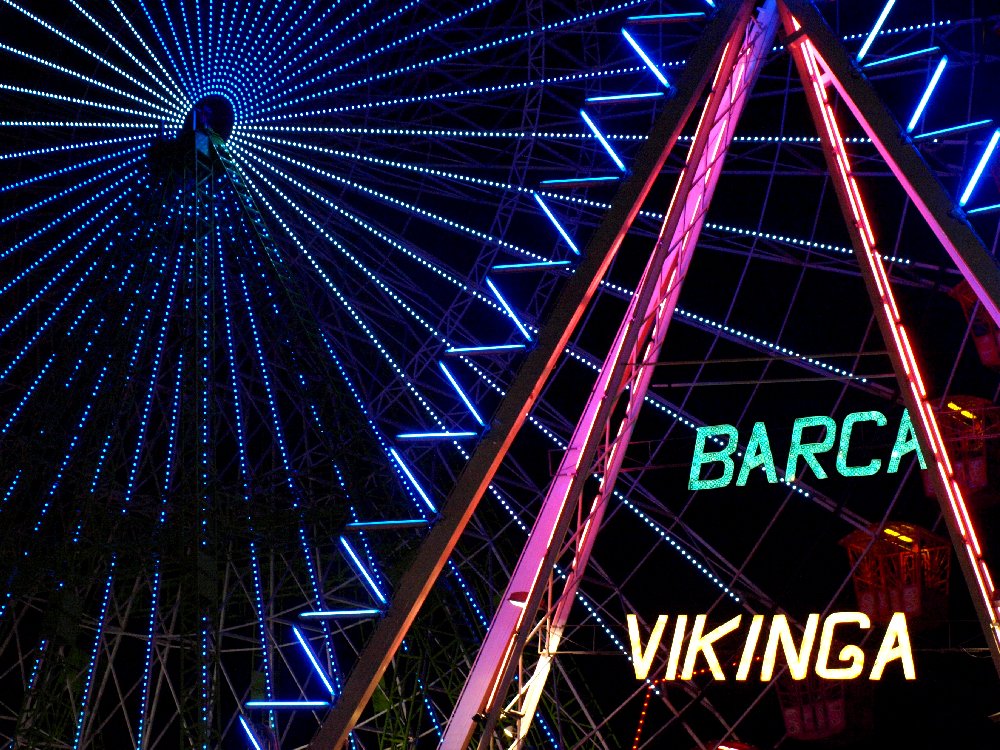 If you think that Tenerife at Christmas has as much festive atmosphere as a British seaside resort in August then you don't know Tenerife. There are positively oodles of Christmas events taking place all over the island.
Here are our top Ten-erife tips to ensure you have yourself a merry little Christmas.
1: I Like the Bright Lights
There's nothing quite like "˜oooh' and "˜aaah' – inducing Christmas street lights to get the old festive juices going and have you pining for a cup of mulled wine. Santa Cruz has 130,000 sparkly bulbs to turn the streets into a winter wonderland (albeit a warm one). Puerto de la Cruz, La Orotava and La Laguna are looking pretty magical too.
2: Silent Night, Holy Night
Brass Bands, choir singers with the voices of angels and sweet gospel sounds; Tenerife's got them all. Christmas concert harmonies are almost guaranteed to bring a lump to the throat and a tear to the eye. Most traditional towns hold Christmas concerts, but look out for the Gospel concert in Los Cristianos on the 13th and The London BBC Symphony Choir at La Laguna on the 11th December.
3: All the Fun of the Fair.
Forget the London Eye and check out the Puerto Eye. A dazzling kaleidoscope of neon colours on a giant wheel has transformed the Puerto de la Cruz skyline for the festive season. Add the smell of hot dogs, screams from the white knuckle rides and ear-splitting klaxon noises and you've got the recipe for some Christmas fun at the fair.
4: Not so Model Behaviour
A visit to a belén is a must on Tenerife at Christmas. The best of them are incredibly detailed model biblical scenes but, as TM's El Caganer article pointed out, there's always someone who tries to sour the party atmosphere. Look out for the guy with the unique approach to putting manure on the plants.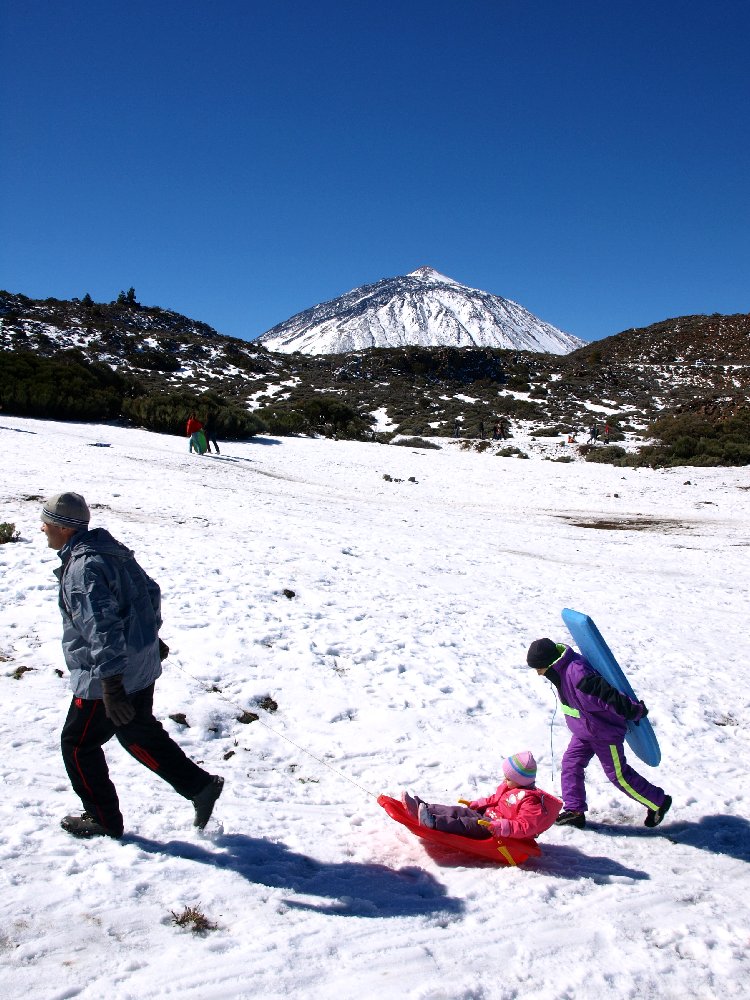 5: Spend, Spend, Spend
You've completely run out of ideas for presents and Christmas is only a couple of days away. Fear not, the Santa Cruz traditional Christmas market doesn't even set up on Avenida Marítima until 6pm on the 21st December.
6: Go to a Pantomine
Actually I'm not sure there is one, but there is the stage show of Mamma Mia at the Auditorio de Tenerife in Santa Cruz (28th December until 4th January) and you don't get much closer to panto than that.
7: Attend the Misa del Gallo (Midnight Mass)
Can you get any more festive than getting hammered, attending Midnight Mass on Christmas Eve and having a fit of the giggles? Well maybe by forgetting the "˜getting hammered' and giggling bit. The Iglesia de la Peña de Francia in Puerto de la Cruz is the place for an emotional service.
8: Sledge Down Teide
This one requires snow on the mountain, but White Christmases on Tenerife aren't uncommon. The big problem is getting to the white stuff as every Canario on the island will be heading there as well.
9: I Could Crush a Grape
It's a good idea as it makes eating twelve of them as the bells ring out on New Year's Eve a bit easier (it's a luck thing). Slip on some red underwear (for luck again – I'm not sure whose), grab a bottle or two of cava and head to the town plaza as that's where the big end of year party takes place.
10: What Do You Mean it isn't Over Yet?
Christmas part two takes place on the 5th January when The Three Kings hit towns all over the island festooned with presents; in some places arriving on camels. If you've got children they'll love the idea of a second Christmas Day. If you haven't, stay home and open a bag of bah humbugs.
Feliz Navidad