JOIN OUR TENERIFE VEGAN FOODIE PROJECTS!
By joining, you will become an important part of Tenerife's rapidly growing vegan foodie movement, and have your recipes seen by an audience eager to discover amazing new vegan recipes. Help create a healthier, more exciting and delicious vegan diet for Tenerife.
---
FOR ALL HEALTHY FOOD LOVERS: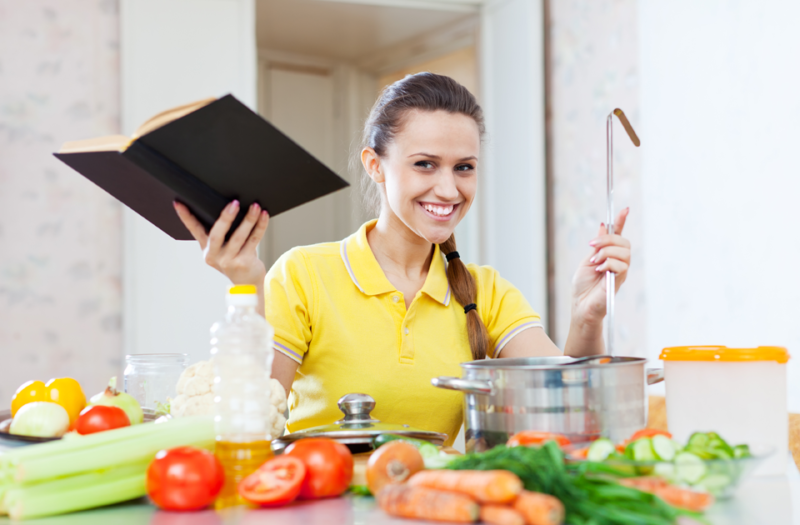 1. Collective TENERIFE VEGAN COOKBOOK
Spread your passion for food by sharing your healthy recipes to gain promotion on Tenerife Magazine and The Foodie websites and social media, plus have the possibility to win your own FREE RECIPE VIDEO for posting on YouTube and social media.
Food lovers, chefs, food bloggers, restaurants, food businesses… EVERYONE IS WELCOME!!!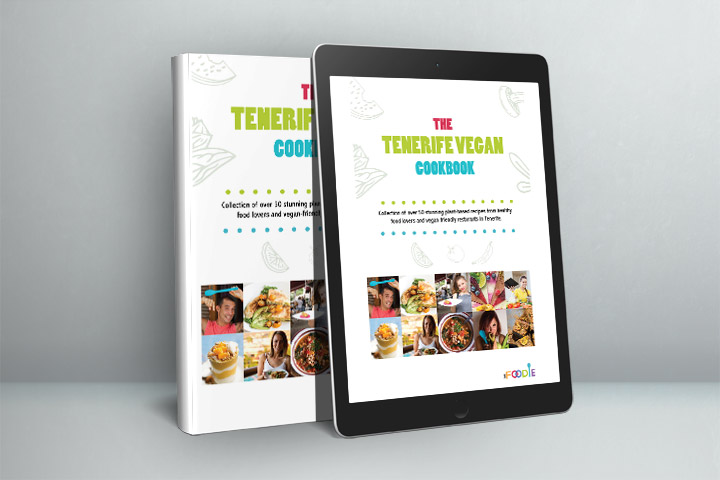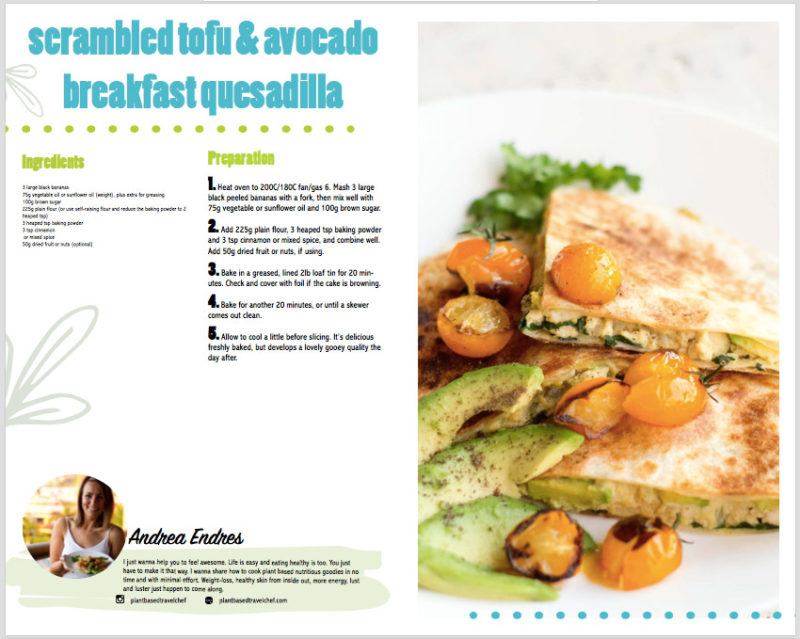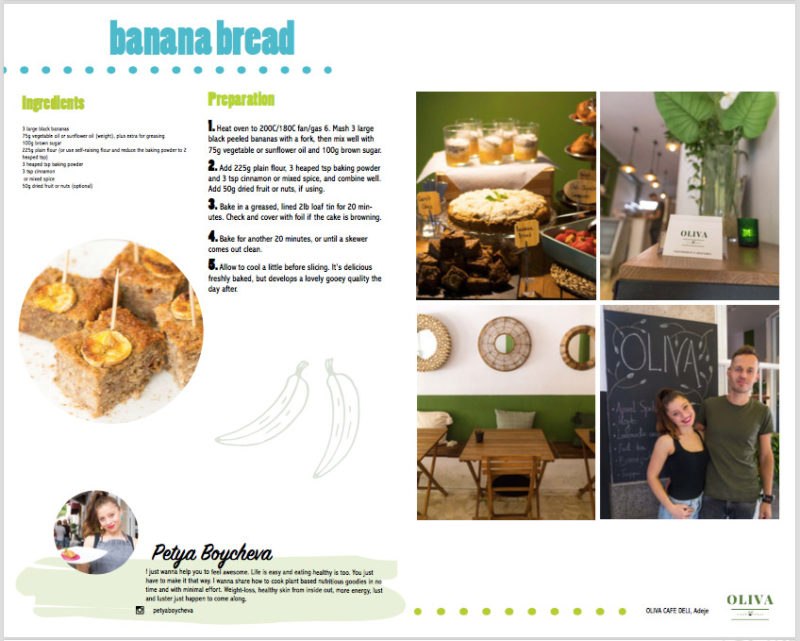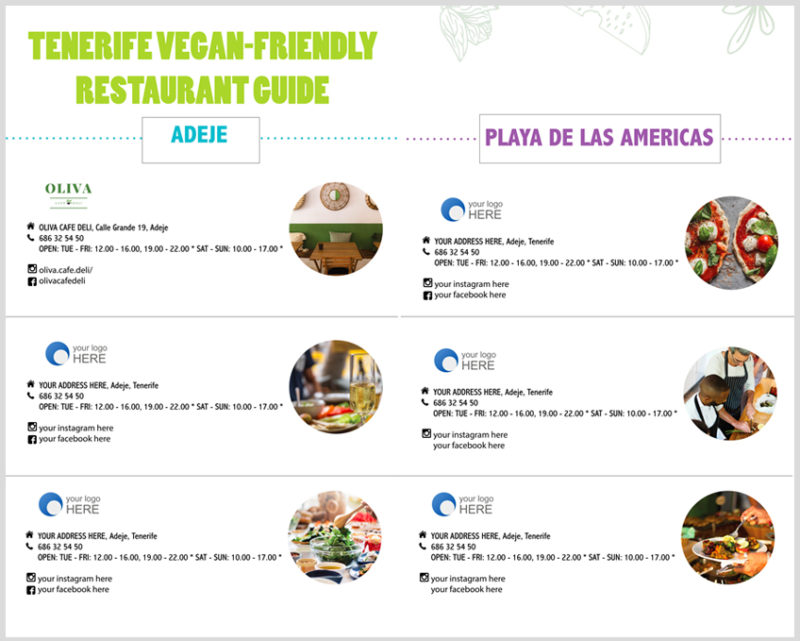 Are you interested in being promoted in the cookbook? Contact us for more details >>> [email protected]
HOW CAN I PARTICIPATE?
SEND US YOUR FAVORITE VEGAN (OR VEGETARIAN) RECIPE
What is your favorite quick, simple and delicious plant-based recipe that you would love to share with the world?
We are looking for creative, simple and healthy breakfast ideas, lunch/dinner and dessert recipes.
Do you have any recipes of this nature that you would like to share?
We accept recipes with photos or without. We would love to hear a few words about your dish. Tell us why you like it so much, when do you usually cook/eat it, are there any special occasions you recommend this recipe for, and other details you can think of that would be interesting to others about your recipe.
WHAT WILL YOU GET?
Free promotion on our social media accounts, which can help you grow your social media audience and bring more business opportunities.
Opportunity to get your own video recipe, shared with thousands of healthy food lovers around to globe. An example >>>

and free e-cookbook with best vegan recipes from Tenerife at the end of the project.
WHERE WILL YOUR RECIPES BE PUBLISHED?
We will try to cook your recipes and take professional photos of your dishes. For the most interesting recipes we will also make videos and introduce your ideas to our fast-growing enthusiastic foodie audiences on Facebook, Instagram and Youtube.
We'll share your recipes with other foodies around the world on THE FOODIE website , Facebook page and Instagram. At the end of this project we will publish a collective vegan cookbook with all of the selected recipes. And, of course, we'll give you credit and include your name and links to your website/blog.
BENEFITS:
Great opportunity to promote your cooking skills
Great way to help increase healthy eating and save the planet
Grow your audience and become part of a wider community
Help to create a healthier, more exciting and delicious vegan diet in Tenerife
HOW CAN I SEND IT?
Add your name and contacts AND PLEASE DON'T FORGET TO SEND US LINKS to your website / blog / facebook / instagram so we can promote you and your business.
We look forward to hearing from you
---
FOR VEGAN-FRIENDLY RESTAURANTS
2. THE 10 BEST VEGAN RESTAURANTS IN TENERIFE
Gain a fantastic and powerful promotion for your vegan friendly restaurant, by joining our list of the 10 Best Vegan Restaurants in Tenerife and reach a wide and growing audience!
Through this promotion we will help you to expand your business with professional food photos, videos, blog posts and social media updates, as well as having a listing on our dedicated page Top 10 Vegan Restaurants in Tenerife on Tenerife Magazine. All of these elements combined will help your business to stand out from the growing crowd of vegan friendly restaurants that are starting to appear in Tenerife.
With limited places on this list though, it is important to act quickly to help your restaurant be discovered by a whole new audience and gain a strong advantage over the competition.
WHAT WE OFFER:
a unique, mouthwatering food-focused set of content to promote your brand (photos, videos and blog posts) Examples of our work:
PHOTOGRAPHY: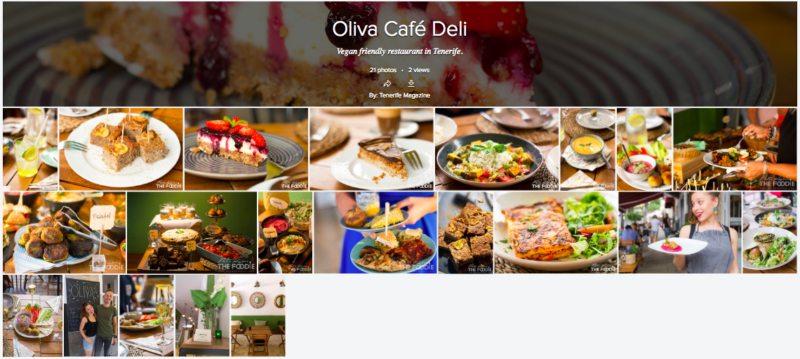 View our food photography examples on Flickr: https://www.flickr.com/photos/tenerifemagazine/albums/72157674774735628
VIDEO:
BLOG POSTS:
View more our blog posts about restaurants in Tenerife here: https://tenerifemagazine.com/?s=restaurant
direct promotion of your content, menus, promotions, events to the food lovers through our social media accounts and webpages with over 100,000 followers
PROMO POSTS SHARED ON OUR SOCIAL MEDIA:

HOW CAN YOU JOIN?
Contact us:
Email [email protected]
Mobile (+34) 639 702 649
Facebook https://www.facebook.com/tenerifemagazine/
Twitter https://twitter.com/TenerifeMag
---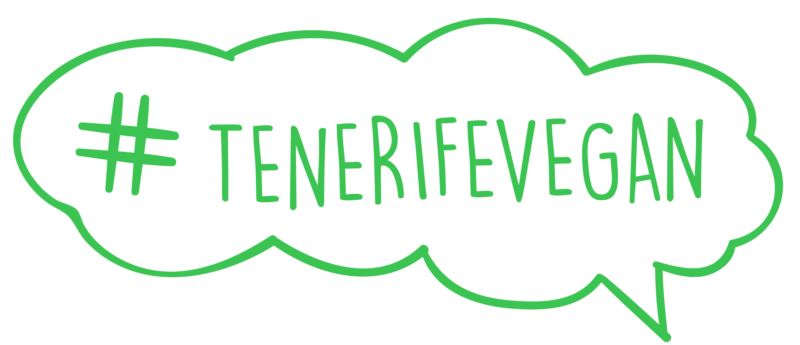 Posts with the hashtag #tenerifevegan for a chance to be featured.
---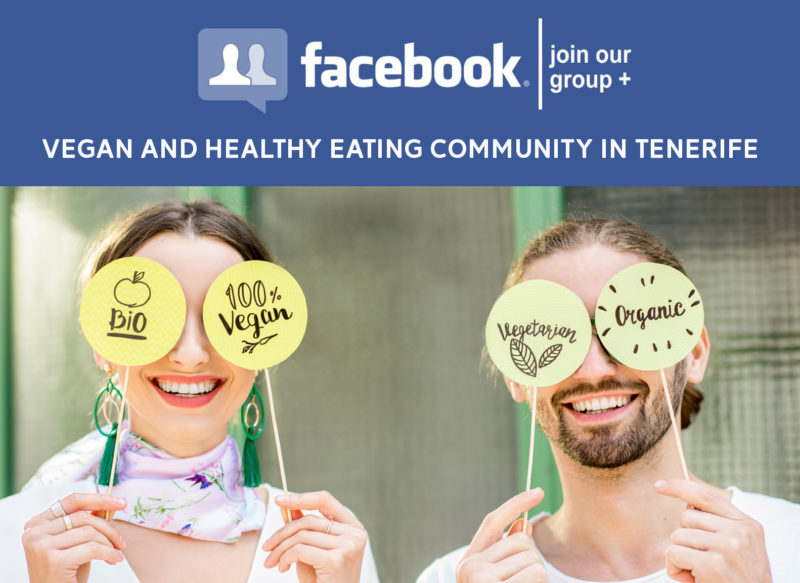 Join our Facebook group:Vegan and Healthy Eating Community in Tenerife & follow our hashtag #tenerifevegan, connect with other like-minded people and keep up to date with delicious recipes, offers, and news.
Looking forward to getting to know you! 🙂
---