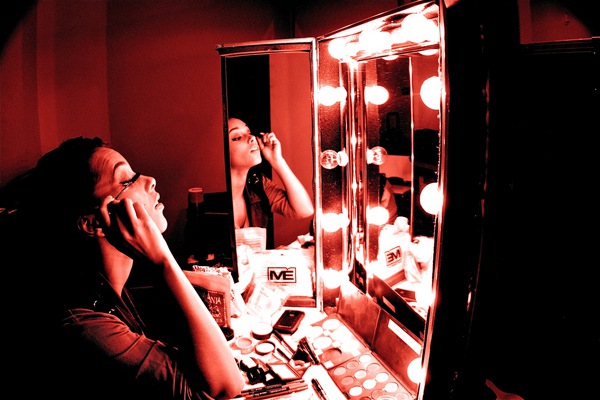 Tenerife Magazine's round up of the most interesting news stories of the week in Tenerife

Alicia Keys Rocks "" But Concert Organisation Still Sucks
Only 10,000 fans turned up in Santa Cruz to see Alicia Keys in concert. The Diario de Avisos newspaper attributed this to the crisis, comparing the 30,000 strong audience for Shakira, 38,000 for Marc Anthony and 40,000 for Maná in non-crisis years. However, there's something that those three have in common that they don't share with the lovely Alicia and that is they all have Latino roots – something always guaranteed to draw a good crowd on Tenerife. Fans praised Alicia's performance, although at around an hour and twenty minutes commented that it was on the short side. However, the organisation of the event was slated. It started over an hour late, a large screen was placed in a position where many people couldn't see it and there weren't enough speakers. Will the people who run these events never learn?
All Together Now "˜Happy Birthday to You"¦' "" Tenerife's Tram is 3 Years Old
The super sleek, rainbow coloured and environmentally friendly king of the highways and byways of Tenerife's metropolis celebrated its third birthday last week.
40 million people in three years have taken advantage of the tram and enjoyed traveling in a silent, cheap and stress free manner around Santa Cruz and La Laguna. Raise your glass to a Tenerife success story.
The Most Historic Town in the South of Tenerife
No, it's not Adeje, Arona or Granadilla de Abona "" the best preserved town in the south of Tenerife is San Miguel de Abona which last week was declared a site of cultural interest. Admittedly they hand out these "˜site of cultural interests' awards a bit like a primary school teacher hands out gold stars "" stand too long in the one spot and you might find yourself being declared one "" but San Miguel's is thoroughly deserved. It's a lovely little town full of character, great restaurants, interesting buildings and a unique sculpture, El Salto del Pastor.
Pssst "" What's My Right Hand Doing? "" The Fiasco of Las Teresitas Beach
The controversial building erected behind Las Teresitas beach was in the news again last week because of what the Spanish press described as "˜surreal' circumstances. On the same day two court orders were issued; one dictated that any plans to demolish the building, which was built without permission, should be suspended whilst the other court order dictated that demolition of the building should go ahead. Contradictory messages for sure, but here's the brilliant bit "" they were both issued by the same judge. It would be funny"¦if it wasn't so frightening.

There's Something Fishy Going on In Los Cristianos
Tourist on Las Cristianos beach might find that they're having to fight for prime sunbathing space with some grizzled old seadogs if a threat by the los pescadores de la Cofradía Nuestra Señora de Las Mercedes (guild of fisherman) goes ahead. Los Cristianos' fishermen are at loggerheads with the port authorities who they claim are trying to overcharge them rent. The fishermen warn that if they're evicted from the building where they currently sell their fish and have a restaurant they'll simply shift to the beach, set up shop and continue with business as usual. I half hope they carry out their threat "" it would be a sort of "˜back to the future' turn of events and fishermen flogging their wares on the beach might turn out to be a great tourist attraction.
Shock Statistics of the Week
Anyone who moans about the prices of enjoying a holiday on Tenerife should mull over the following figures. There are officially 108,000 unemployed people on Tenerife, but here's the real shocker "" there are 50,000 residents whose monthly income is less than €300.

And finally the TIT (This Is Tenerife) of the week award goes to…
The scumbag in Tenerife who bricked up a wall in the old Greek cinema in Santa Cruz deliberately trapping cats and kittens inside. Thankfully neighbours, who put down food for the feral felines in the area, spotted a cat scratching at the spot where the wall had been bricked up, put two and two together and called the police. All credit to Tenerife's boys in blue who, after failing to contact the owner of the building, took immediate action and broke a section of the wall, freeing a cat and three kittens that had been trapped for more than 66 hours. Unfortunately it's thought that there were other cats inside that hadn't been so fortunate.