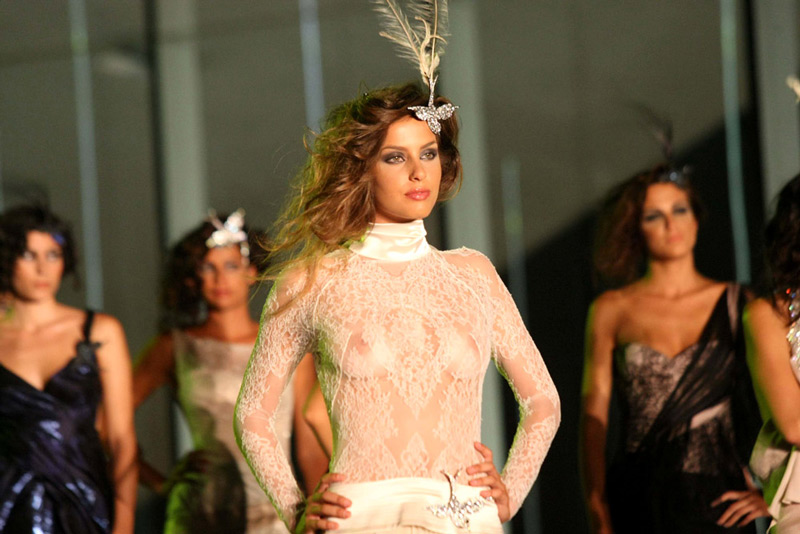 Sex and the City 2 went on general release last week and Carrie Bradshaw will no doubt once again be showcasing Lanzarote born designer Manolo Blahnik's fabulous shoes. But had she waited another season before marrying Mr Big, she would surely have dumped the Vivienne Westwood bridal gown and opted instead for an M&M creation.
Marcos Marrero and Maria Díaz "" Tenerife's version of Elizabeth and David Emanuel "" go by the trade name of M&M and this month have been sending their elegant bridal wear down the catwalks of Spain and unsurprisingly, wowing their audiences. Delicate lace and dreamy satins in soft ivory and cream tones bring back the femininity of the 30s, while hair and make-up lend a soft focus to give the whole ensemble an ethereal, Wuthering Heights romanticism. Plumes and jewels add Hollywood glamour to daring cuts ensuring that all eyes are firmly fixed exactly where they should be – on the bride.
On an island which is so dominated by the tourism sector, it's easy to lose sight of some of Tenerife's other talents. But when you see the incredible costumes worn by Carnaval Queens every year, there can be no denying the level of creative design and manufacturing talent that exists on this island, which is why Tenerife Moda is such an important development.
M&M are just one of 33 businesses that make up the collective "˜Tenerife
Moda', an industry-wide initiative set up under the auspices of the Tenerife Cabildo in 1997 which incorporates textiles, fashion design, beauty and garment manufacture "" a sector which, in 2009 generated in excess of 13 million euros for the Tenerife economy.
Tenerife Moda aims to support, promote and find new markets for the sector through industry-wide collaboration. Products range from accessories to swimwear and include businesses from beauticians to textile manufacturers. Unsurprisingly, costume design is an important element in the mix, spotlighting the unique talent that has been honed over generations of staging one of the world's most important carnivals.
Through attendance at international fashion shows and buyers' markets; workshops looking at the future of the fashion industry and trade missions to find and exploit new markets; Tenerife Moda is fashioning its own future and if M&M are anything to go by, it won't be long before the name Manolo Blahnik won't be the only Canarian brand on Carrie Bradshaw's perfectly painted lips.