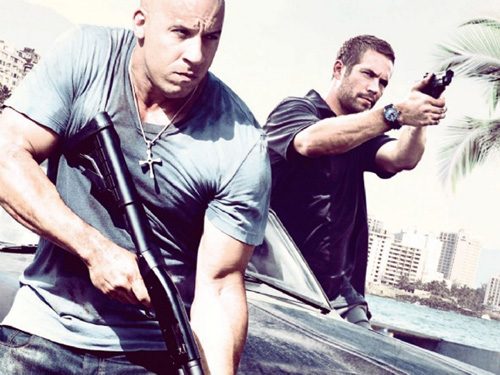 Tenerife Magazine's round up of some of the most interesting news stories of the week in Tenerife.
A Quantum Leap
Don't start digging out those old Trekkie outfits yet. The record-breaking "quantum teleportation" achieved by scientists from the University of Vienna and the Austrian Academy of Sciences between La Palma and Tenerife in May is more about the potential for instantaneous communication across galaxies than beaming would-be Kirks and his pointy eared amigo onto new and mysterious planets. Apparently it all involves the tangling and untangling of photons and sending them wirelessly across serious distances but unless you're a scientist the details of the experiment are likely to tangle the brain cells. In laymen's terms, it's a pretty impressive achievement and a step in boldly going where no person has gone before.
The Fast and the Furious
Filming for the sixth instalment of the Fast and the Furious series of movies begins in Tenerife next week. Apart from Vin Diesel, Paul Walker and Dwayne Johnson (The Rock), the movie makers will be bringing 400 personnel and 100 vehicles, including 4 tanks, to the island. Shooting will be taking place across Tenerife so don't be surprised if you're out exploring and get caught behind an old tank at which point getting anywhere will be less a case of fast and furious and more one of painfully slow and furious.
Fire-bug Caught
It looks as though police have caught the person responsible for the recent small forest fire near Benijos in the La Orotava Valley. A 50 year old man apprehended near the fire couldn't provide a good explanation why he was in the area and on further questioning admitted starting it. It turned out he had a history of starting fires and was banned from going anywhere near forest areas. That's one down.
And finally the TIT (This is Tenerife) of the week award goes to… Hikers in the Anaga Mountains
Last week four hikers were lost in the Anaga Mountains for over 24 hours; a reminder that you shouldn't head into Tenerife's great outdoors without proper preparation. The hikers (a 41 year old man with his son, nephew and a 30 year old woman) went missing on Thursday and spent the night in the mountains before being rescued by helicopter on Friday morning.
Apparently they'd been trying to get to the beach when they became confused and totally lost in the mountains. However, these four weren't badly prepared visitors unaware of how remote Tenerife's forests can be. This lot were clueless locals from nearby La Laguna. Maybe next time they should stick to heading to Playa de las Teresitas or Bajamar like everyone else.