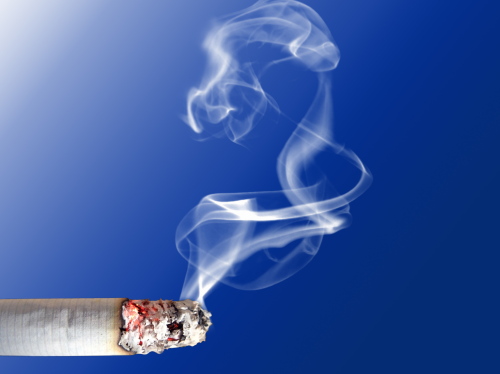 Tenerife Magazine's round up of some of the most interesting news stories of the week in Tenerife
Come on Baby, Don't Light My Fire
The irony regarding the spate of heatwaves that have characterised what seems to be nearly every week this summer on Tenerife is that the unusually hot weather that visitors are lapping up is turning Tenerife into a tinderbox.
Hats off to the fire fighters and forestry workers who have battled fires throughout the week to prevent a replay of the devastating fires of 2007. Two of the worst occurred yesterday (Sunday 29th August) near Tacoronte and El Sauzal where some residents were advised to evacuate their homes as a precaution. The fires were brought under control at about 7pm after damaging 10 hectares of land in El Sauzal and 1500 square metres in Tacoronte.
Neither area receives many British visitors, but that probably won't stop certain British tabloids if they get wind of the story from reporting that tourists had to flee Tenerife's beaches to escape the fires .
Green Tenerife
All those people who think that Tenerife is just a hot, dry rock might be surprised to discover that up to 40% of the Santa Cruz de Tenerife region is carpeted by forests according to a study conducted by MARM (Ministerio de Medio Ambiente y Medio Rural y Marino).
The areas which have the most forest coverage in Spain include Barcelona and Girona with between 51 to 63% forest cover. The most arid spots with less than 16% are Almeria and Valladolid.
Santa Cruz de Tenerife falls in the middle"¦above neighbours Las Palmas de Gran Canaria which only has between 18 and 30% of its countryside covered by forests – that should give them something to pine about.

Good News and Bad for Los Gigantes Beach
The good news is that Juan Damián Gorrín, mayor of Santiago del Teide, announced last week that from October work should begin to make Los Guíos beach safe again for sunbathers. The bad news it will be at least five months before the first sunbathers will be able to lay out their towels. The worse news is that there isn't enough money to make the whole beach safe from rock falls, so only half of the beach will be opened to the public after work has been completed. In this case life might well be a bitch, but for Los Gigantes, it isn't a beach.
Something to Fume About
Members of El Club de Fumadores (Smokers' Club) were out and about in Santa Cruz collecting signatures against proposed new smoking laws in Spain. A spokesperson for the organisation said that a ban on smoking in bars and restaurants would force smokers into the streets, which would subsequently create a lot more noise and disturb residents. Wait a minute? This is Tenerife with its year round temperate climate where most life takes place"¦on the streets. It wasn't really a strong argument for a pavement café society. Members of the club handed out ear plugs to passers by, presumably to protect them from smokers bitchin' noisily about having to sit outside. Much better if they purchased some very dark sunglasses "" then as well as not being able to hear, they could also avoid seeing the writing on the wall.
Train of Thought
It wasn't much of a story, but it set the alarm bells ringing. Environmental group Ecologistas en Acción submitted a report to Tribunal Superior de Justicia de Canarias (TSJC) about concerns over an agreement to allow the proposed southern train to pass through Montaña Guaza, a natural monument. It looks as though the TSJC took the right action and nullified the license to rape an important part of Tenerife's countryside. The big concern is why on earth was it allowed to pass in the first place? We'll ruin the scenery, but hey we'll have a nice shiny new train to show for it. Boys and their toys"¦
And finally the TIT (This Is Tenerife) of the week award goes to… the owner of an abandoned monkey.
When a friend asks you to look after their pet monkey while they go traveling for a few weeks how can you refuse them? They're cute, cuddly and probably a lot of fun. Unfortunately for a woman in Alcalá who found herself looking after a friend's titi monkey, the owner failed to return from his travels. Subsequently she did what a lot of people on Tenerife do when they find themselves with unwanted pets, she released him into the wilds earning herself and the original owner the TIT of the week award; or in this case, titi of the week.