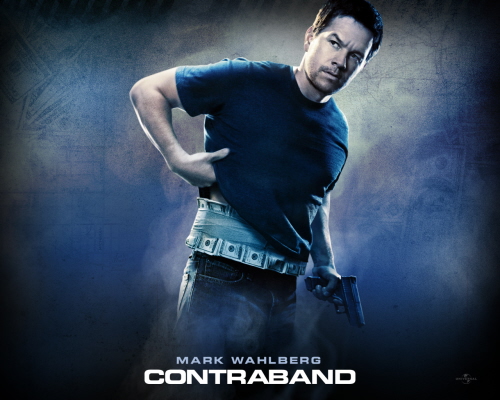 Starring: Mark Wahlberg, Giovanni Ribisi, Kate Beckinsale
Plot: Former smuggler Chris (Mark Wahlberg) is forced to go back into business to save his brother-in-law's hide after a botch drug deal has vicious criminal Tim Briggs (Giovanni Ribisi) after his head. With a crack team in tow Chris, finds himself in a race against time, drug lords, cops and hit man in his bid to smuggle counterfeit dollars and a Jackson Pollock from Panama to New Orleans.
TM Rating: Mark Wahlberg plays his usual down-to-earth working class bad boy turned good and Giovanni Ribisi reprises his snivelling bad guy act in a solid and gritty action thriller.
There's nothing particularly new but the conspiracies, twists and turns and thrills along the drug smuggling way make Contraband decent, if uninspiring Easter fare.
6/10: Entertaining enough but a bit to run of the mill to make it anything more than average.
Screening Times: Gran Sur Cinema, 5pm daily until 12th April 2012
Tickets: €6.50