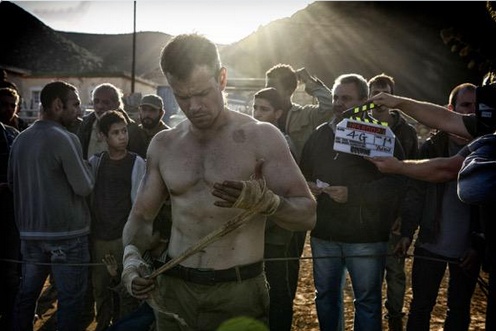 Tenerife becomes a popular filming location for many mainstream and independent films. Due to lower tax than elsewhere in Europe, The Bourne is back and it's shooting here.
Matt Damon, director Paul Greengrass and a crew are filming for a new Jason Bourne action spy thriller in Tenerife. It's the fifth Bourne film since sequel began in 2002 as the Bourne Identity where Matt Damon played a CIA assassin suffering from extreme memory loss.
Universal Pictures also produced The Bourne Legacy in 2012 with a different team and characters. Unfortunately the film failed to have the same success as the Damon-Greengrass partnership. There are several examples of the same mistake being made. Is it time to learn the lesson and stick to the "original"?
The production will contribute and help boost the island's profile as the Canary Islands' filming spur rise alongside the Spanish mainland.
The new film had commenced on the 8th of September 2015 and is due to be released worldwide in July 2016.
According to thelocationguide.com, other high profile productions shot in Tenerife in recent years have included the action sequel Fast & Furious 6 and the historical fantasy Wrath of the Titans.