Both for visitors to Tenerife and those lucky enough to live here permanently, this is an island where you are veritably spoilt for choice in terms of places to dine out. Whether you are looking for somewhere for a quick bite to eat, or something a bit fancier, there really does seem to be something for everyone, whatever your budget and taste. While competition may be fierce in the food and drink scene though, we are always excited to see new options appearing, especially if it is somewhere offering a truly unique dining experience.
Because there are so many restaurants competing for people's attention and interest here, it really does take somewhere truly special to stand out. Well, one recent addition to the excellent stock of places to dine in Tenerife, that has recently arrived is the incredible MELVIN Restaurant, based at Las Terrazas de Abama in the South of the island. This is sure to make a significant impact on the fine dining scene in Tenerife, with exceptional food, a stunningly beautiful location and a top-class team.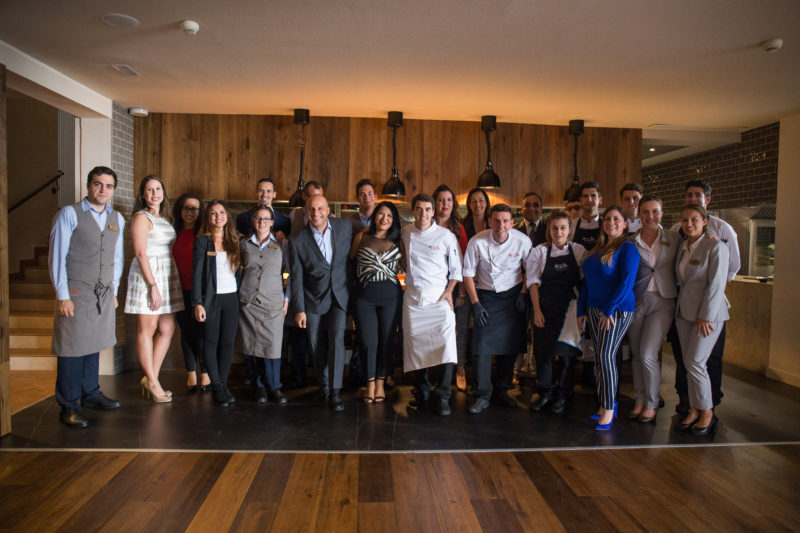 As is befitting of such an incredible restaurant, there was an exclusive event to unveil it yesterday to a select group of invitees which the team here at Tenerife Magazine were invited to. As we arrived we were greeted very kindly by all of the staff including the organisers of the event, Laura Soruco, Hotel General Manager at Las Terrazas de Abama and Desiree Lopez, Sales Manager. We also spoke to head chef Diego Dato, who trained under Martín Berasategui, who with eight Michelin stars, is widely seen as one of the best chefs in the world.
MELVIN is a fantastic concept that combines the personality and vision of well-renowned architect Melvin Villarroe, with the amazing culinary expertise of Martín Berasategui. The influences of these two forward-thinking individuals can be seen in all aspects of the restaurant, from the delicious menu, right through to the beautiful design which fully incorporates natural light.
The inside area of the restaurant looks out through a number of sets of glass doors onto the huge terrace area. This wide use of glass within the design allows those dining inside to be able to fully appreciate and enjoy the fantastic view outside and the stunning natural light offered in Tenerife. The design helps to combine the inside and outside of the restaurant, by blurring the distinction between the two.
The overall style of the restaurant is modern, elegant and sophisticated, without seeming pretentious. The kitchen area is also fully on view, creating a feeling of theatre as the food is prepared in view of those dining, again creating and adding to the feeling of openness.
Outside there was a live band playing a selection of different jazz tunes which fit the mood of the evening very well, perfectly complimenting to the chilled-out ambience of the evening.
Throughout the event, those who attended were served a selection of different beverages.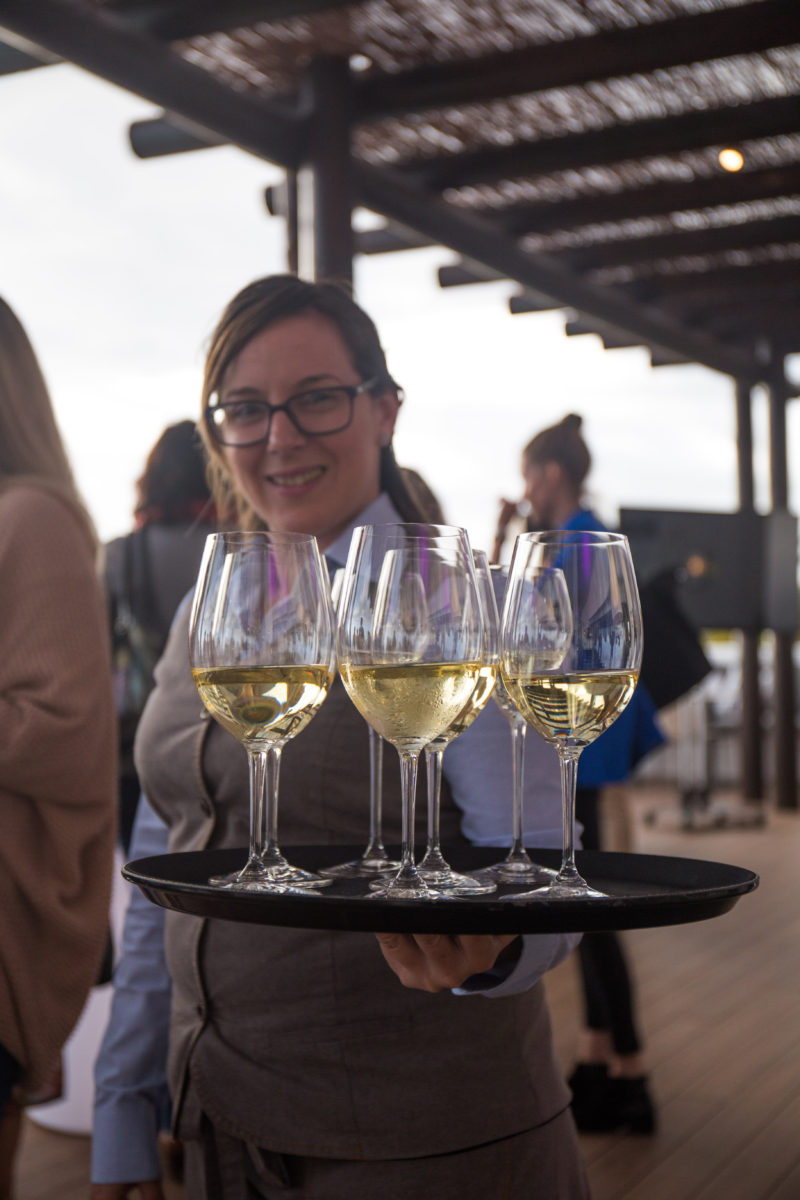 Later on, a huge variety of different finger food prepared by Diego and his team including gazpacho, different types and croquettes and seafood paella were brought out to attendees, who were more than happy to try.
There were also speeches from Laura, Diego and others to thank everyone for coming to the event and talk about how excited they are to launch such a fantastic addition to Las Terrazas de Abama, and the contemporary fine dining scene in Tenerife.
All in all this event provided a fantastic unveiling of the incredible MELVIN restaurant which we're more than certain will continue to become a huge success in Tenerife. You can already see from the reviews that Diego and his team have received on Tripadvisor that the restaurant is quickly moving up through the ranks due to the quality of food, excellent hospitality of the staff and fantastic views. We hope to see you there sometime in the future!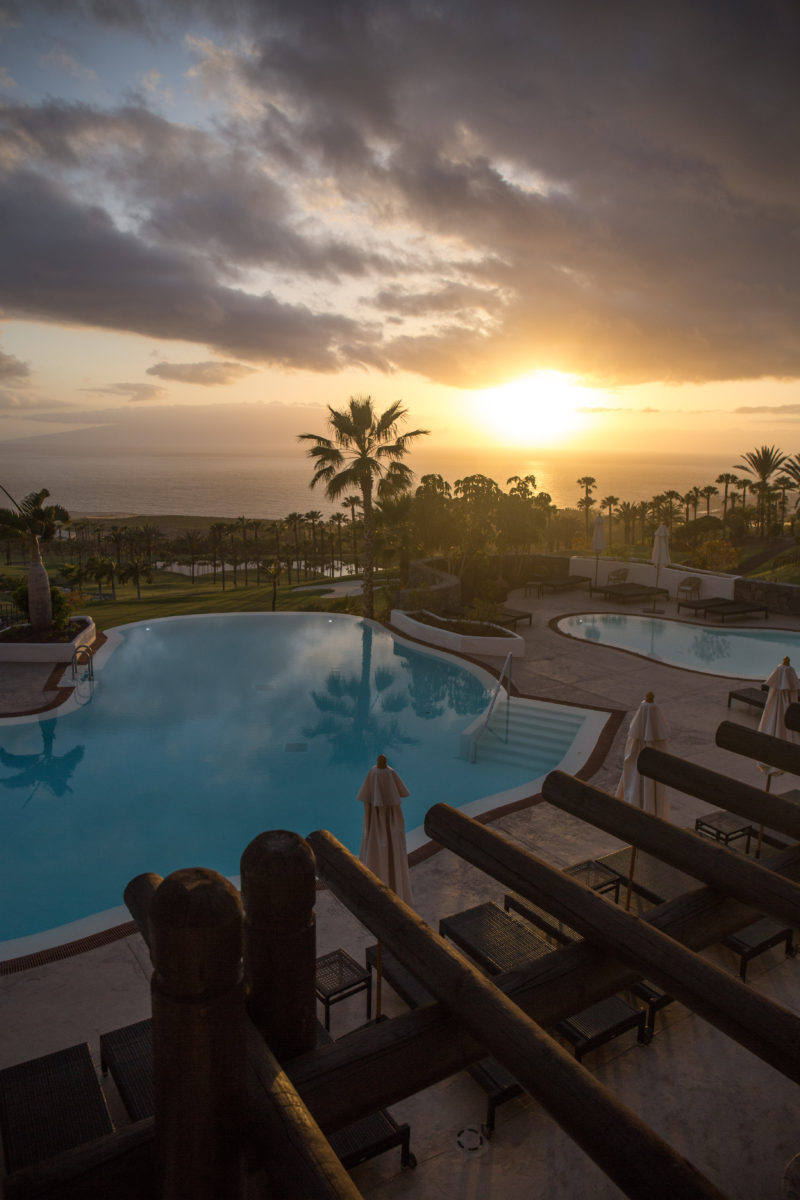 Photos by Kate Michelle Conti (aka The Italian Chica)
Video by John Dale Beckley
To find out more about MELVIN restaurant and make a reservation, then head over to the website and follow them on Instagram.
If you are thinking of investing in property development in Tenerife then make sure to take a look at Andreas & Partners website. Alternatively, if you are planning to move to Tenerife or buy a holiday home or property for rental here, then take a look at the Second Home Tenerife website and Top Immo Teneriffa website.
---