We know that a lot of visitors heading to Tenerife are looking for some well deserved rest and relaxation. If this is what you are after then you have definitely picked the right place as you can easily while away a week or more here recharging your batteries. We can totally see the appeal of this, but on the other hand we also love an adventure. Variety is the spice of life after all!
For those of you who are looking for unique experiences to combine with all of the gorgeous sun, sand and sea, don't worry as Tenerife is an amazing destination for adventure seekers. If you want an adrenaline boost, to add to all that vitamin D, then you definitely need a trip to Forestal Park Tenerife. We visited there recently and it was unlike anything else on the island, offering a totally unique and amazing experience!
Some people look at Tenerife (and the Canary Islands in general), as mainly a destination you head to if you're looking for a beach getaway. Of course, we're not going to deny that Tenerife has some sublime beaches which combined with almost guaranteed year-round sunshine make for the perfect beach holiday. What many don't realise though, is that as well as a gorgeous coastline, Tenerife also has an abundance of natural beauty across much of the island.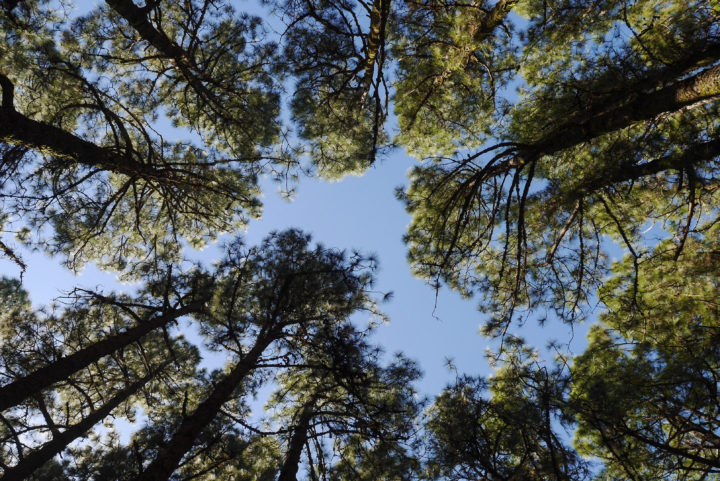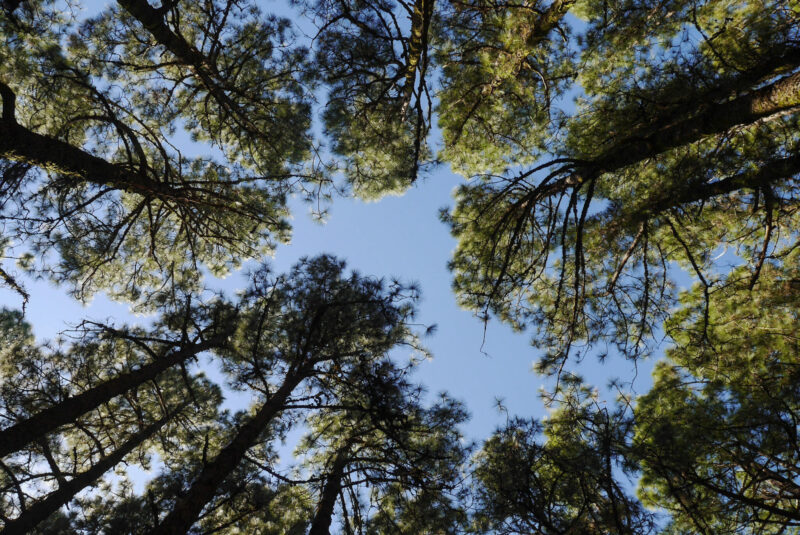 While the extremely popular south is an excellent place to stay, it is not particularly green. If you want to see the incredible pine forests that exist then you need to head away from the coast to the higher altitudes, especially if you head to the north where you will find a rich array of biodiversity and a dense canary pine forest. For those who are used to relaxing poolside or being on the beach, you will not believe this is the same island; it is quite simply incredible.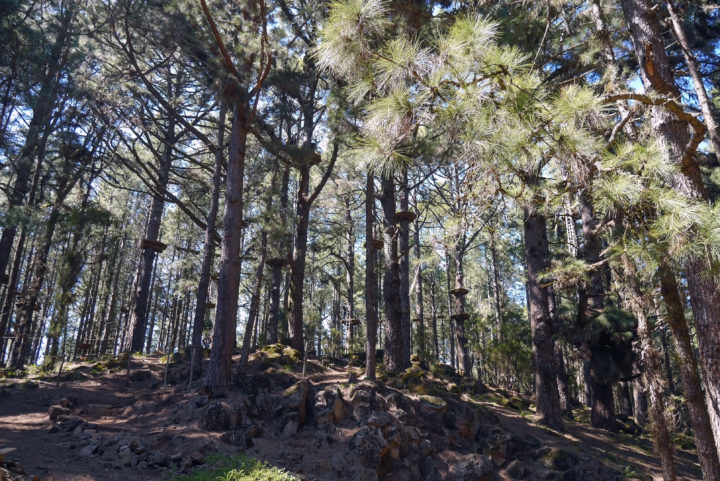 Close to the town of El Rosario, on the edge of the stunning Teide National Park in the protected area of Las Lagunetas you will find Forestal Park Tenerife. Here you will discover an amazing array of climbing equipment consisting of ropes, cables, nets and bridges, in amongst giant pine trees. Following a safety instruction and brief introduction, the real adventure begins!
.@FORESTALPARK_TF is so much fun! Retweet if you would try this!! 😱🌲
@visit_tenerife @TenerifeMag @CanaryIslandsEN #Travel #Sibo2Tenerife pic.twitter.com/wiLtCd6bEi

— Simon Emilio Turkas (@SimonTurkas) April 9, 2017
After a while you'll begin to feel like Tarzan as you climb and swing among the trees and zoom down massive ziplines. It won't be long until you're clambering up ladders on the side of huge trees, crossing rope bridges high up in the trees and swinging into nets shaped like a spider's web.
Extreme fun @FORESTALPARK_TF #Tenerife …..@SimonTurkas is Spiderman 🔝👍💥 pic.twitter.com/XJeEs2acgC

— Tenerife Magazine (@TenerifeMag) April 25, 2017
We're not going to deny that in some places we felt more than a little afraid, as some of the routes are seriously high in places. Of course though that's what made it all the more fun as you get a huge rush of adrenaline. You'll be left with a big smile on your face and a real sense of achievement as you maneuver around the challenging circuits. Unless you a true adrenaline junkie who loves skydiving or other extreme sports, you will feel absolutely buzzing with energy as you cross one of the rope bridges or fly down a zip line!
If you're looking for something a little exciting while you are staying in Tenerife then you should definitely try Forestal Park, for an epic experience that is way more than you can imagine. Even for those of you who are not feeling particularly adventurous, this is a great introduction to adventure sports and an excellent way to get back in touch with nature. Regardless of whether you are on your own, in a couple, family or group this should definitely be on your list of things to do.
This park has been built with all ages in mind and includes a section especially for families with kids, plus there are various difficulty levels to try on the main sections so no one will feel left out. This is also a superb place for bonding and having fun together, so is brilliant for a party or event. Overall if you want to get out of your comfort zone and challenge yourself, head to Forestal Park Tenerife for what will very likely be one of the most unique and top highlights of your holiday!
For more information about the park head over to their website and follow them on Social Media:
If you are thinking of investing in property development in Tenerife then make sure to take a look at Andreas & Partners website. Alternatively, if you are planning to move to Tenerife or buy a holiday home or property for rental here, then take a look at the Second Home Tenerife website and Top Immo Teneriffa website.