On my recent visit to Tenerife, I was interested in trying a different type of boat trip from the usual larger noisier one's so my friend Simon and I joined a luxury yacht tour with Picarus Sailing Club.
From the very first contact with Irene, everything was easy and professional.
On the day of the trip, Simon and I met Irene at the office in Las Galletas and walked down to the yacht moored in the nearby harbour. There can be a maximum of eight guests onboard, which makes for an intimate experience, but we only had four other guests joining us. They had been picked up from their accommodation in the Picarus Sailing van and would be dropped off again afterwards.
As I was welcomed onboard the Bavarian 46 cruiser of almost 15 metres in length, by the friendly crew and Jaime the captain, all I could think was wow!! This was my first time aboard anything like this and I was amazed at how much more spacious it was than I had expected. It was also spotlessly clean.
As we set sail, a crew member called Takashi told us the safety rules on board and made us all feel comfortable and safe. After this, I moved to the front of the yacht, enjoying the sense of freedom and the movement of the waves. Simon joined me, and we had a fun photo session, and then just relaxed while the yacht glided through the water.
We travelled to a conservation area just off the coast of Tenerife, where we very quickly found a pod of sleeping pilot whales. There were some mothers with their calves and the babies were so sweet. They would roll onto their backs and hit the surface of the water with their tail fins while making cute little noises. As there are not many guests on the yacht it is quiet, so you can enjoy the peaceful sound of the pilot whales breathing.
Takashi is very knowledgeable and cares about the welfare of these mammals and conservation of the sea. He told us all many interesting facts about pilot whales such as only half of their brain sleeps at a time. The male pilot whales can reach up to 25 feet in length and weigh as much as three tons, while the females are around 16 feet and weigh one and a half tons.
After spending a good bit of time with the pilot whales (much longer than the other boat trips I have been on), we set sail towards a fish farm just off the coast of Palm-Mar to see the dolphins. We had already seen a few before this playing in front of the yacht and jumping out of the sea just behind the whales.
There are many dolphins by the fish farm, obviously, a great supply of food for them is found here. This is a wonderful place to see the parents and their babies, especially during the winter months.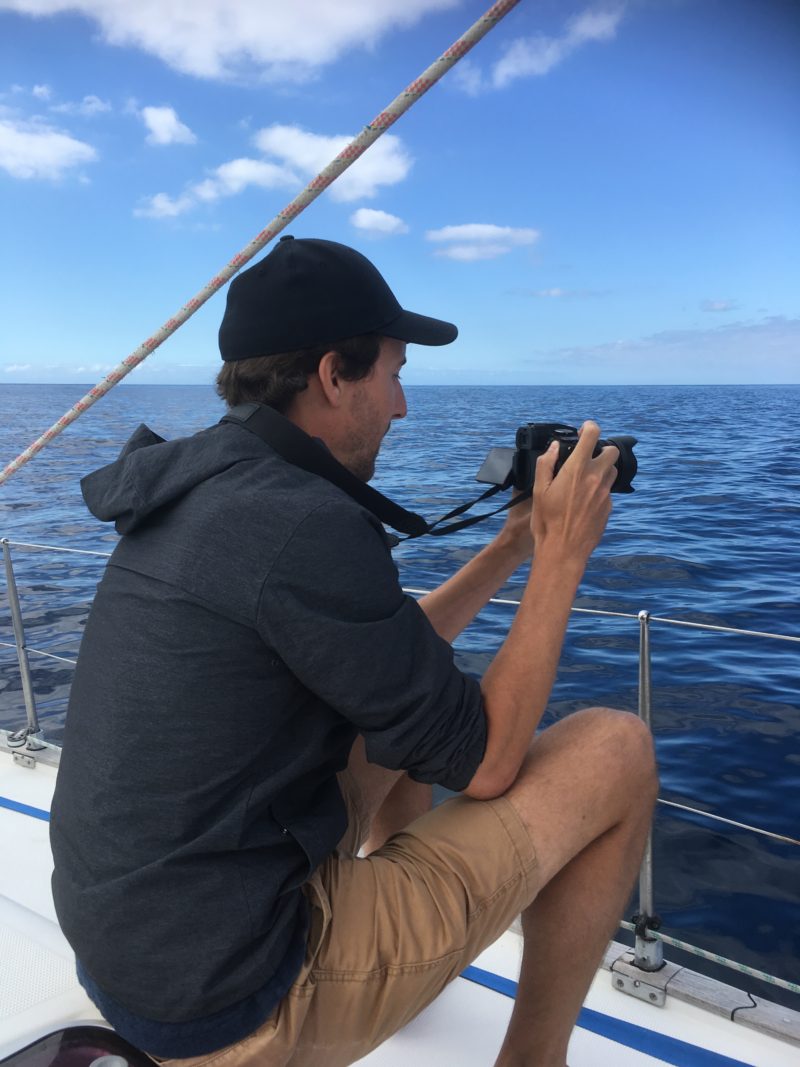 After watching them for a while we sailed closer to the shore and dropped anchor, and the guests that wanted to could then have the opportunity for a swim or to snorkel (all equipment is provided). There is even a paddleboard on the yacht to try if the sea conditions allow for it.
Then it was time for what I can only describe as one of the best seafood paellas I have ever tasted! It was cooked fresh onboard by the crew and was absolutely delicious, much better than I have eaten in many restaurants, and as a lover of Spanish food I have eaten many paellas.
If you have dietary restrictions, then be sure to tell them at the time of booking and some alternative food will be provided. There is also a broad selection of drinks on board to choose from.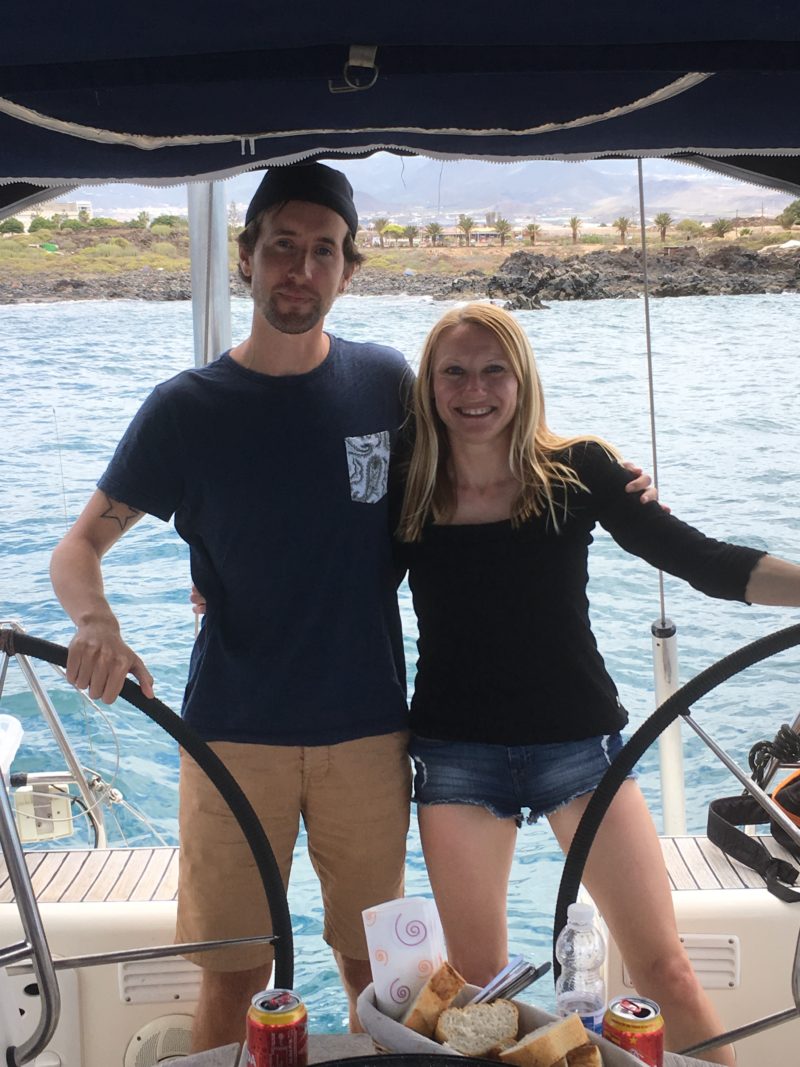 After lunch, we headed back to the harbour after a fantastic four hour trip on the yacht.
This whole experience was amazing, and I can't recommend it enough! For only €60 (not much more than the bigger noisy boats) you will be treated to a five-star service, which is sure to go above and beyond your expectations. I, for one, can't wait to join Picarus Sailing Club on another trip very soon.
For more information about Picarus Sailing Club:
Article by Lynne Knightley 
If you wish to read more about amazing things to do in Tenerife, then take a look at Lynne's excellent guidebook.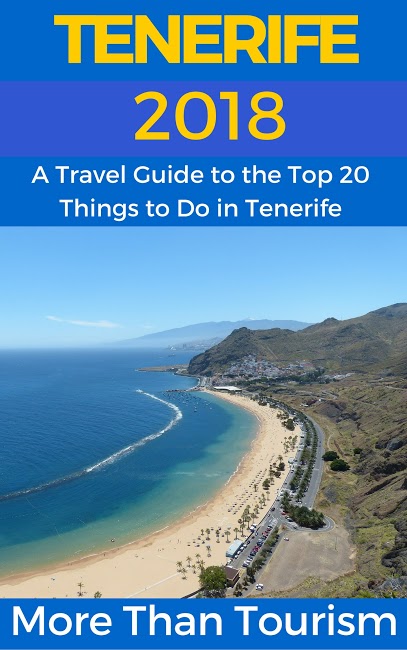 Simply click here  > https://www.amazon.com/Lynne-Knightley/e/B00QNR2QGA to head to the download page.
You can also follow Lynne via her social media accounts:
https://www.instagram.com/totaltenerife/
https://www.facebook.com/totaltenerifeblog/
https://twitter.com/totaltenerife
https://www.facebook.com/morethantourism/
https://www.instagram.com/morethantourism/
https://twitter.com/morethantourism