Tenerife on the Canary Islands is very much a tourist hotspot; there is no way around it. The most popular island in the Canary archipelago, Tenerife brings in over 6 million tourists a year.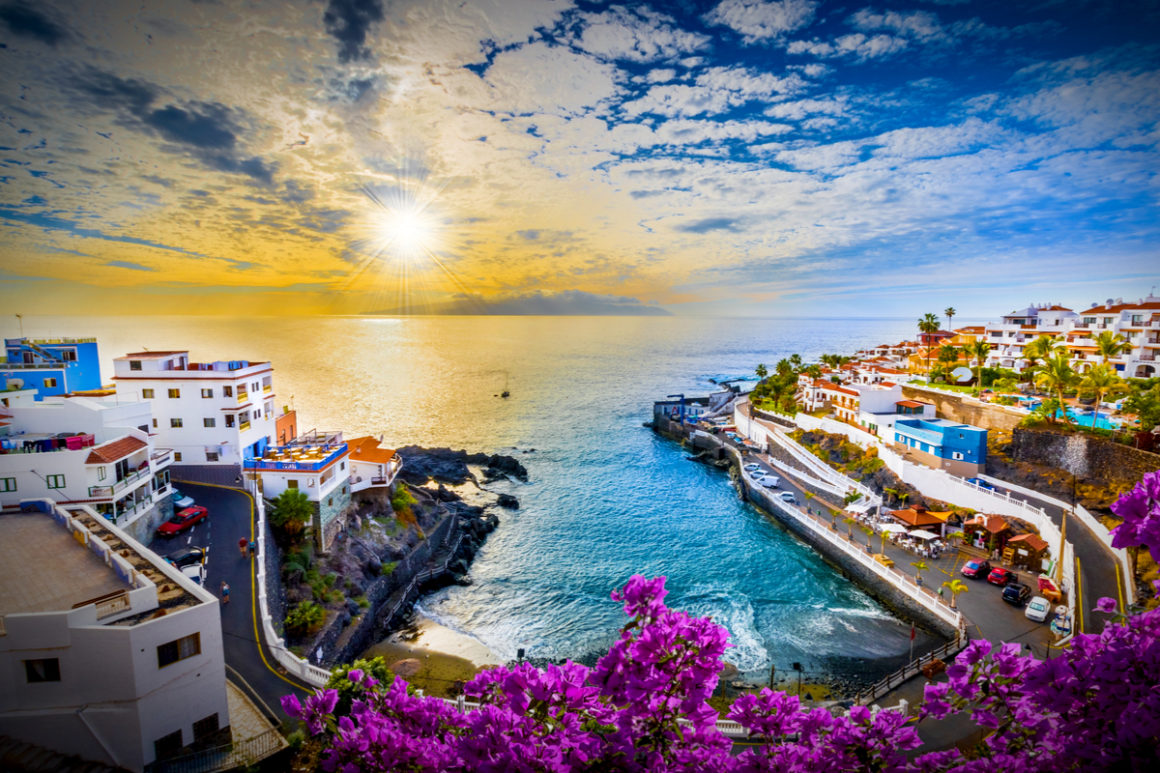 The island as a whole has a bit of a reputation. Most of these stereotypes include Brits coming for a week at an all-inclusive resort, and many nights of partying—followed by a good amount of recovery on Tenerife's beaches.
And while the club scene is one of the best in the world and the resorts are beautiful, there is a lesser-known side to this Canary Island that does not get as much praise. That other element of Tenerife is its nature.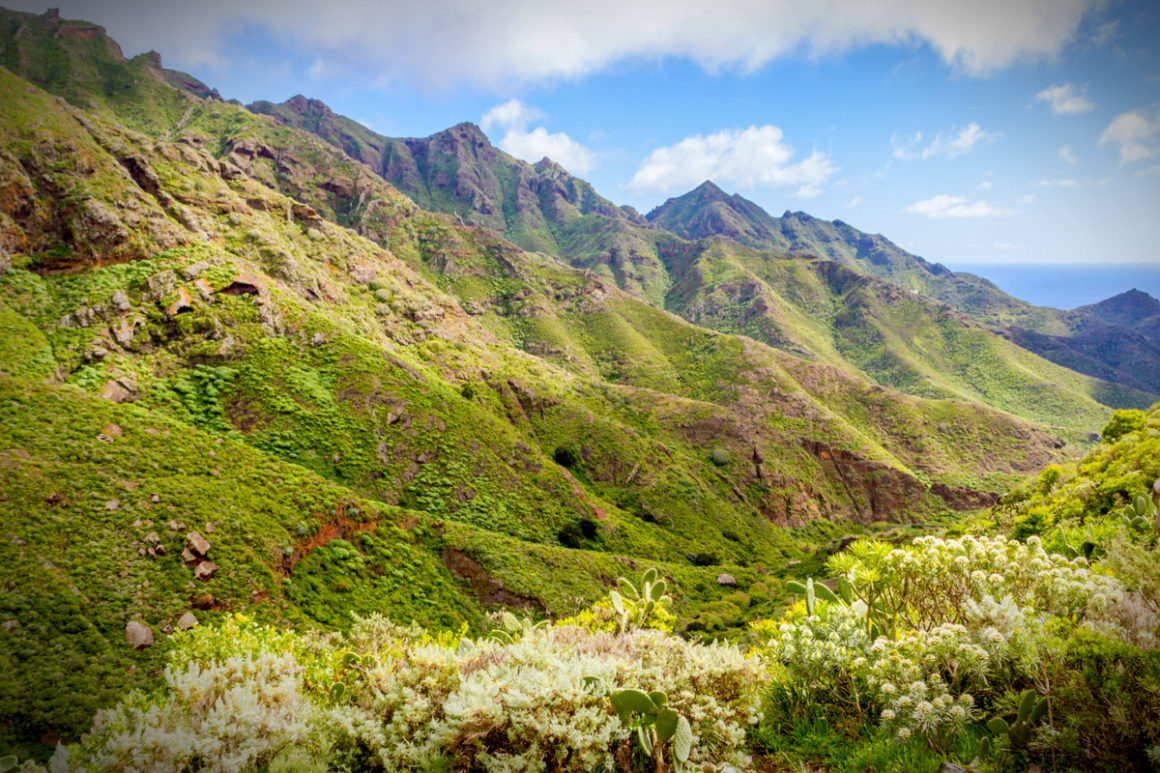 The volcanic island has breathtaking vistas, hikes that traverse from tropical to dessert like atmospheres, and waters that thrive with an abundance of life. For those that are truly passionate about experiencing the natural splendour of Tenerife, they may want to do so responsibly. Luckily, the global rise of ecotourism has made its way to the Canary Islands.
While some of the green tourism infrastructures are still growing, a number of tours and accommodations are making efforts to keep sustainability in mind for their business. With the help of the passionate travellers at AllTheRooms, we outline a few of these eco-friendly options on Tenerife.
Tours
One of Tenerife's shining stars when it comes to environmental awareness, Bicacaro Tenerife Adven-Tour is also one of the best companies to book a private guided tour with. While providing tours is their main mode of business, Bicacaro also considers themselves to be equally an environmental education company.
To put it into their own words: "the company's objective is to share the heritage of the Canary Islands and particularly that of the island of Tenerife with love and respect in a fun, entertaining way. All this based on respect for the environment, local culture, and fair trade. Yet trying to transmit all of the environmental…values…is a difficult task with a lot of responsibility. In answer to this challenge…we are professionals that specialize in environmental conservation, tourism, and geography with more than 10 years of experience in the Canary Islands".
Bicacaro has four year-round tour packages. Two are culturally focused as one explores the traditions of Northern Tenerife and the other tours a few of the fishing villages in the south. The others have a stronger focus on the outdoors.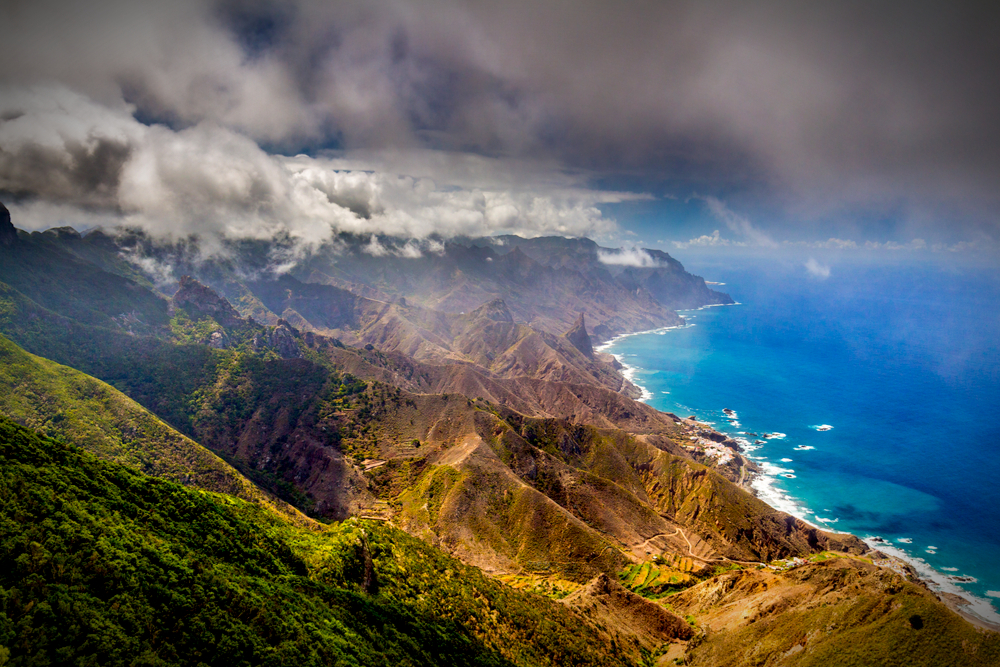 The first full day nature tour primarily takes place in the Biosphere Reserve of Anaga. This area is defined by its volcanic geology and very diverse plant life. At higher altitudes, the area is engulfed in laurel forest, similar to a rainforest, whereas closer to the shore the tour will also encounter a more barren ecosystem, called a massif. Tours also stop for walks along black sand beaches. The tour starts in the town of Santa Cruz and also explores the historic center of San Cristobal de La Laguna.
The second tour that primarily focuses on environmental preservation is the Teide National Park tour. Teide is Tenerife's volcano and Spain's highest point above sea level. It stands a bit over 12,000 feet. The educated guides will provide plenty of information on how the changing atmospheric conditions are affecting the environment around Teide. The all-day tour also makes stops in villages, and San Cristobal de La Laguna, to also discuss how the island's traditions are dependent on the environment.
Honorable Mentions
Here are a few more of our favourite eco-friendly tour companies in Tenerife:
Twizy Safari Tenerife is fun and environmentally conscious. On this guided tour, customers get to zip around some of the mountains in the south in small electric cars.
Whale Watch Tenerife allows visitors to see some of the most breathtaking wildlife in the world, all with an environmentally conscious company. Whale Watch Tenerife uses a small, low-impact boat, collects floating garbage, and also has biologists on most trips gathering data that will help the local ecosystem.
Where to Stay
This group of 24 uniquely designed homes is first and foremost striking and attractive. While that may be enough for many people to want to rent them, they are all built with the environment in mind.
The homes are managed by the Technological Institute of Renewable Energy, which already speaks highly of the efforts put forward to make these homes sustainable. Every single one of the 24 houses emits zero carbon dioxide.
The ITER (the Technological Institute's Spanish acronym) hopes that their sustainable footprint will inspire architecture and development plans on Tenerife and the Canary Islands as a whole in the years to come. The houses also integrate renewable energies from both solar panels and wind turbines.
During a stay here, guests have the option of adding an in-house chef to their experience. The chef specialises in cooking meals from the Canary Islands that are produced with organic products that come from nearby farms. With a stay at the casa bioclimáticas, visitors can also take free-guided tours about bio-climatic development and renewable energy.
Situated amongst natural gardens with a view of the Atlantic Ocean, the homes are located in the south just 10 minutes from the Tenerife South Airport. Teide National Park and Santa Cruz de Tenerife are also just a 45-minute drive away.
How to be More Eco-Friendly and Environmentally Conscious in Tenerife
To define eco-friendly travel simply, it is an activity or accommodation that aims to conserve the natural habitat of its surroundings while also benefiting the lives of the local people.
For those travelling to Tenerife who hope to have a positive impact, consider responsible travel not just with accommodations and activities, but in every aspect of travel.
For example, restaurants and dining options can be eco-friendly as well. On the island of Tenerife, we highly recommend trying Tasca 61, a restaurant in the north that uses only locally sourced organic foods for their small but delicious menu. Even their beer is a local product of the island.
To further lower your impact, avoid using plastics as much as possible. Purchase reusable shopping bags, try a bamboo toothbrush, and always carry a refillable water bottle instead of buying plastic ones. Finally, for those eager to hit the hiking trails in Tenerife make sure to stick to pre-made paths, take away all your trash, and adhere to the motto "leave it cleaner than you found it".
Article written by Zack Davisson
Zack is a recovering technical recruiter who traded in his suit and tie in Silicon Valley for salsa music and a passion for writing in Medellin, Colombia. When not writing for AllTheRooms you can find Zack with his nose in a book, puttering around nature, or getting ultra-competitive while watching Jeopardy.
For more eco-friendly and sustainable news, information and travel options, head over to the Canary Green website: https://www.canarygreen.org/