If you are looking for an amazing experience to try in Tenerife, then you won't want to miss a sailing trip out on the ocean waves for some incredible views of the island's stunning coastline. While there are a large number of different boat trips available, they are certainly not all the same, with some most definitely more memorable than others.
The Canary PR team were invited to join the Second Home Tenerife real estate team on an excursion with the wonderful Blue Ocean Yacht Charter, on-board their beautiful catamaran. The difference between this trip and the majority of ocean trips here is very apparent in terms of quality, service and the unique experience.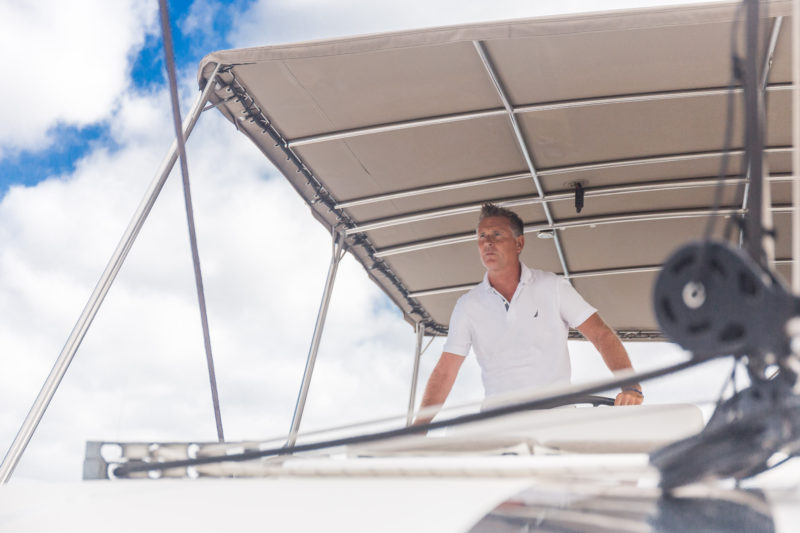 We met with Peter, owner of the catamaran and his crew at Marina del Sur, Las Galletas Harbour, where our afternoon excursion was to start from. First impressions were excellent as the catamaran is modern, luxurious and in top-quality condition, and clearly a lot of love and attention goes into maintaining it to such a high standard. We were given a brief safety briefing and then we set off out of the harbour to begin our trip.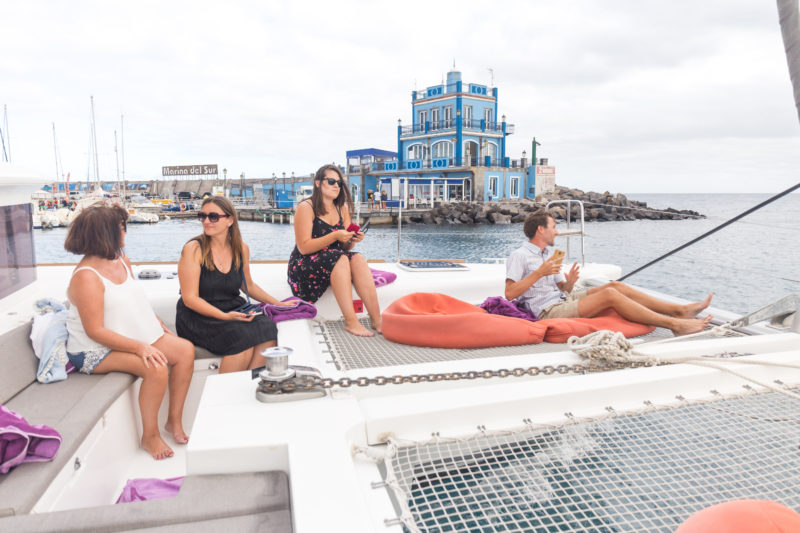 Blue Ocean Yacht Charter offer a variety of different trips and experiences, but the particular one we went on is called "The 4 in One Adventure Tour". For this particular trip we sailed out of the harbour and left along the coastline for a short journey.
In the afternoon the sea can get a little choppier and directly out of the harbour this was the case. Once we reached the designated secluded area where the majority of the focus of this trip is though, the sea became very calm, as the bay is sheltered by part of the coastline.
This area is wonderful as it is extremely quiet and peaceful, so we were able to truly enjoy the moment, taking in the views and having some fun conversations together. This zone is very different from where many of the other boat trips on the island will take you which is absolutely full of other yachts, catamarans and boats including many filled with tourists playing loud music. The experience we had felt a lot more luxurious and exclusive.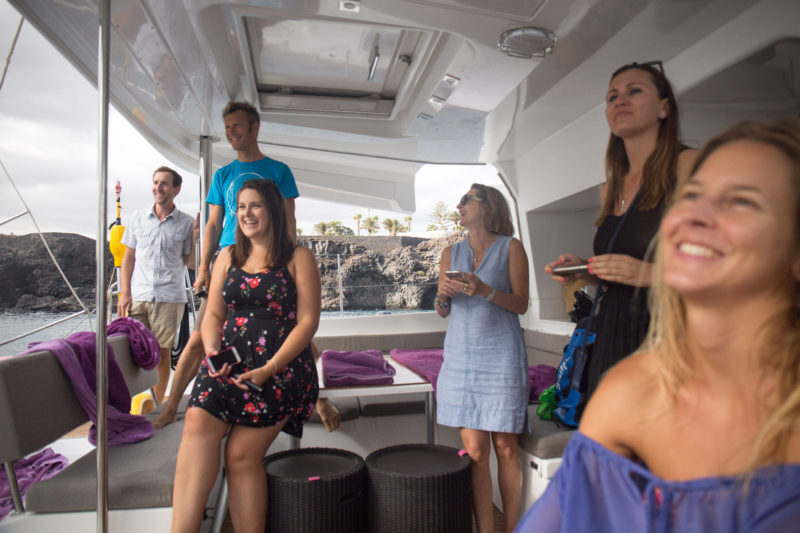 Once anchor had been dropped we were able to partake in one of four different activities, hence the name of the excursion. These were Jet Skiing, Subwing (for the sense of flying along underwater), Wake-boarding and The Jetovator (a water-bike that gives you feeling of flying over the water),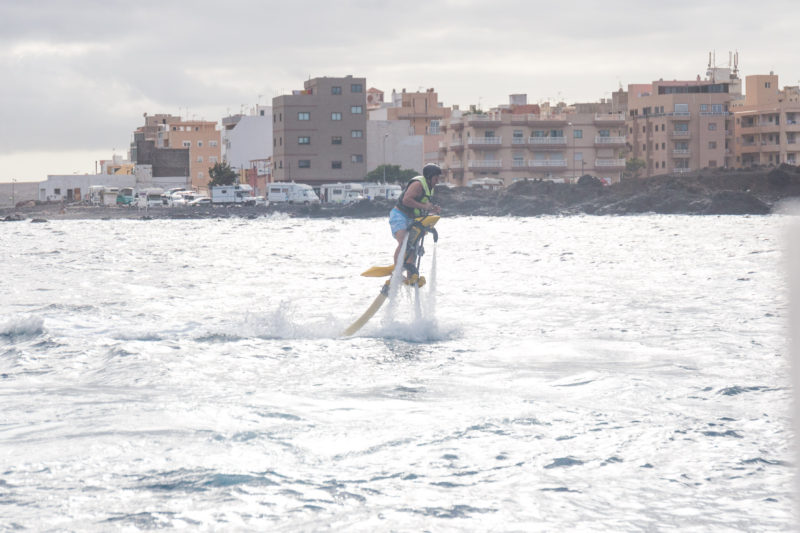 All of these activities offer a very different experience and provide plenty of exhilarating fun.
While some of group were out on the waves trying these, the rest of our group relaxed on the catamaran sipping glasses of Cava and watching the action. A bit later on we were provided with a delicious selection of freshly prepared finger food which was the perfect accompaniment to the glasses of Cava.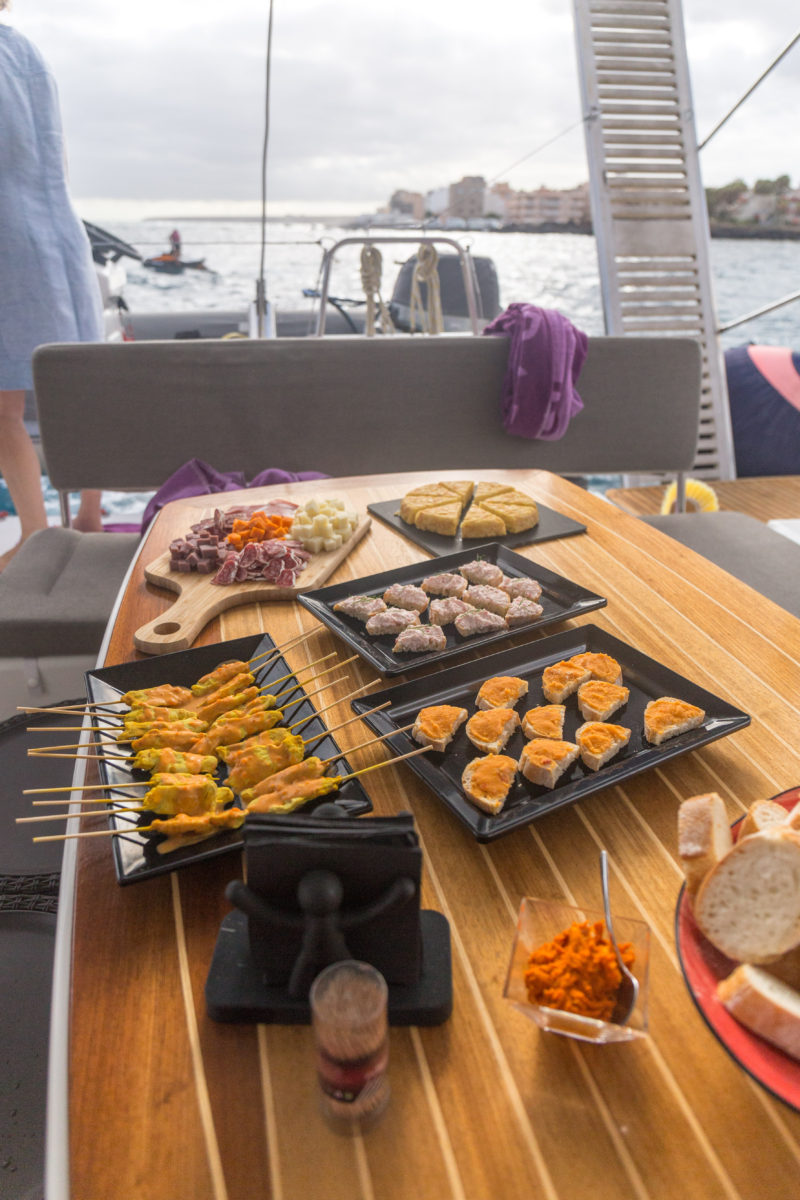 There was plenty of food and drink provided and the perfect amount for all of the group on-board to feel comfortably satisfied. Unlike some other trips where it can feel a bit more like a school canteen, the food and drink experience with Blue Ocean Yacht Charter is on a different level.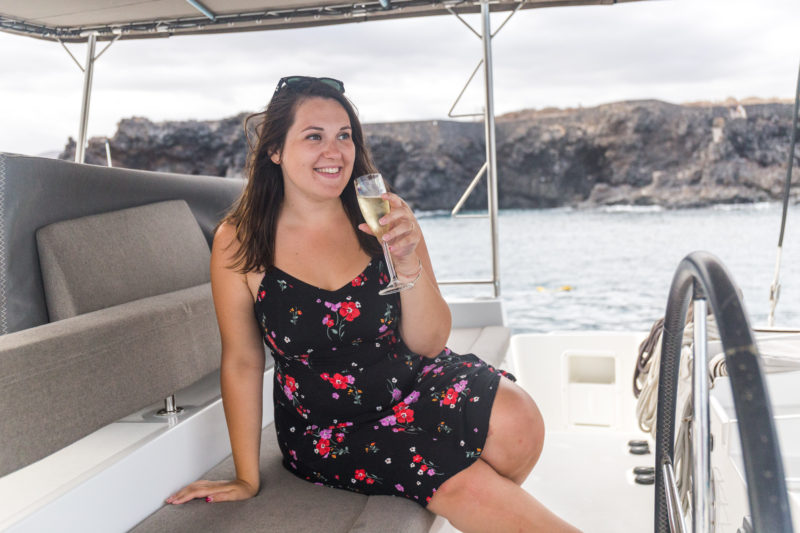 By the end of the trip as we arrived back at the harbour, both our team and the Second Home Tenerife team all had big smiles on our faces after an excursion full of fun, laughter and an amazing experience.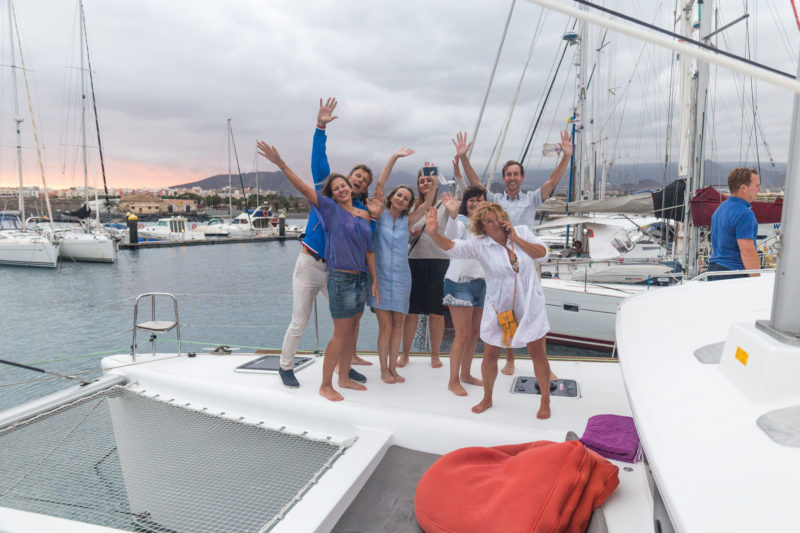 So if you're looking for something different to do while you're on holiday in Tenerife, or even if you're living here, this is definitely a trip you should try. There is delicious food and drink, four exhilarating activities, a stunning catamaran, beautiful views and a really friendly and professional team.
Thanks Peter and Lander for an amazing excursion with @Blueoceanyacht1! It was such great fun joining you and the @secondhometfn team on this trip 😁#Tenerife #Travel @Canary_PR pic.twitter.com/Kxx4n4knAp

— Simon Emilio Turkas (@SimonTurkas) August 16, 2018
Perhaps you may have been on other boat trips, but as you may have realised this is really nothing like the rest and offers a much more unique experience that has something for everyone!
For more details and booking make sure to head over to the Blue Ocean Yacht Charter website:
https://www.blueoceanyachtchartertenerife.com/.
You can also follow them via social media for excursion updates and special offers:
Photos by Kate Michelle Conti at Canary PR
Video by John Beckley at Canary PR
If you are planning to move to Tenerife or buy a holiday home or property for rental here, then take a look at the Second Home Tenerife website.
Sponsored Post.