The Adeje Cup Open de Espana Footgolf tournament was held at Golf Costa Adeje in Tenerife, and it proved to be a successful showcase for this relatively new, but increasingly popular sport.
The tournament lasted from Friday 12th – Sunday 14th October, with a wonderful inauguration ceremony held at Hotel Suite Villa María on Friday evening to kick off proceedings in superb style. This included food, drink and speeches from the tournament organisers, with all of the players and other guests in attendance and a wonderful atmosphere. We would like to say a big thank you to Hotel Suite Villa María and all of their staff that were involved for providing such a fantastic start to the weekend's tournament.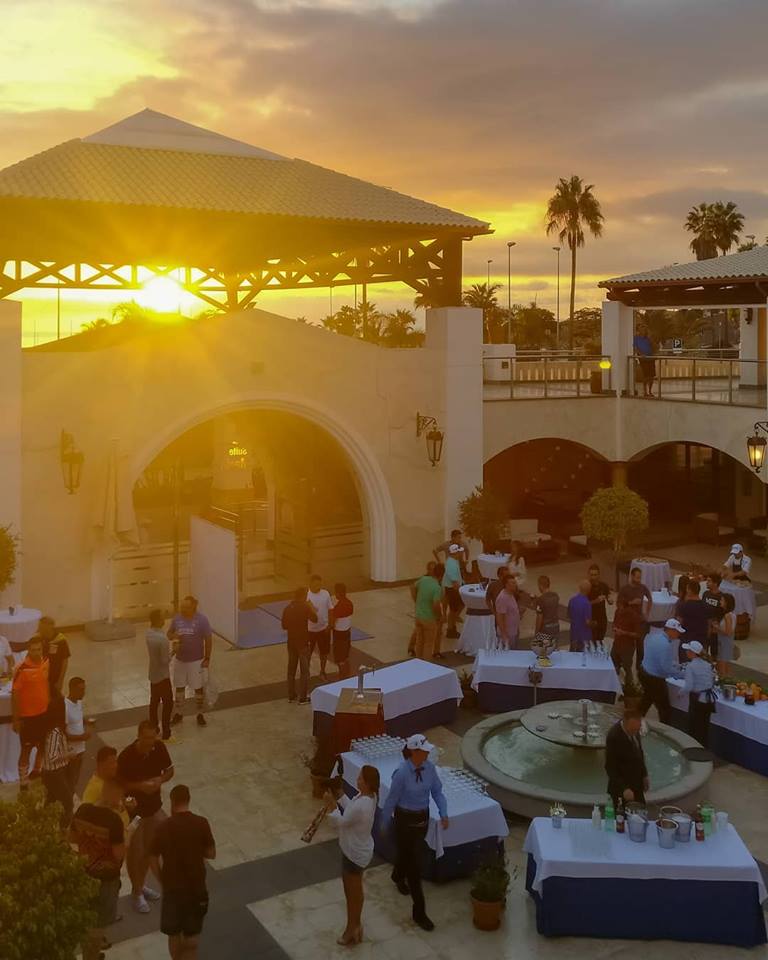 Following on from the fun of Friday, the actual tournament was held on Saturday and Sunday and had a very different atmosphere, as all of the players take this sport very seriously and were determined to win. During both days there was a huge amount of skill, passion and dedication on display, as the players really gave it their all. Their commitment and love for Footgolf was clearly evident and shows this sport has a huge potential for future growth.
There were two fantastic days of play, with the men's section of the tournament finishing with José Maikel Alvarez Morales (Esp) as the overall winner, then a dramatic play-off to determine second place between Carlos Romero Negrín (Esp), Benjamin Clarke (UK) and Flávio Azenha (Por). The final men's standings were as follows: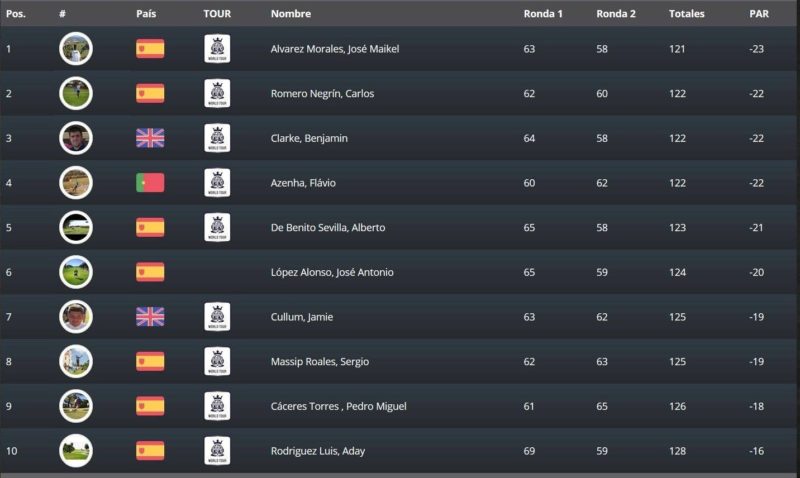 On the women's side of the tournament there was also a closely fought tournament, with some brilliant skill on display which suggests this sport definitely has huge potential to grow in terms of popularity amongst female players.

We would like to say well done to all of the players who took part in the event, including the juniors and seniors, and a big thank you to all of the family and friends who came to watch and support them and who helped make this tournament extra special.
While variations of this exciting sport have been played for a number of decades, the organised version of Footgolf that now exists began around 10 years ago and has continued to grow in popularity across the globe. There are now players from around the world competing in a variety of different tournaments, across a host of different courses, and it is only set to become bigger and bigger.
Footgolf is a precision sport combining elements of both football and golf, in which players aim to kick a football into a specially designed cup, in place of the standard golf hole. The winner is the player who manages to complete the course in as few shots as possible, in a similar fashion to golf. We look forward to seeing you at the next tournament!