As well as a multitude of amazing places to visit, a beautiful climate, an array of excellent excursions and many more incredible features, Tenerife also has a noteworthy nightlife and party scene. Across the island there are a vast number of bars, clubs, concerts and fiestas, with parties happening throughout the entire year.
Of course summer lends itself especially well to parties and on July 27th there was a spectacular Summer Party at Activate Sports Club, located close to Baobab Suites in Costa Adeje. Activate is one of the top sports centres in the south of Tenerife with first class facilities, a great location and a wonderful team working there. Our team was kindly invited along to enjoy this event which we most certainly did!
The theme for the night was "Las Mil y Una Noches" – One Thousand and One Nights so Activate became transformed for the night into an entirely unique Middle Eastern styled venue.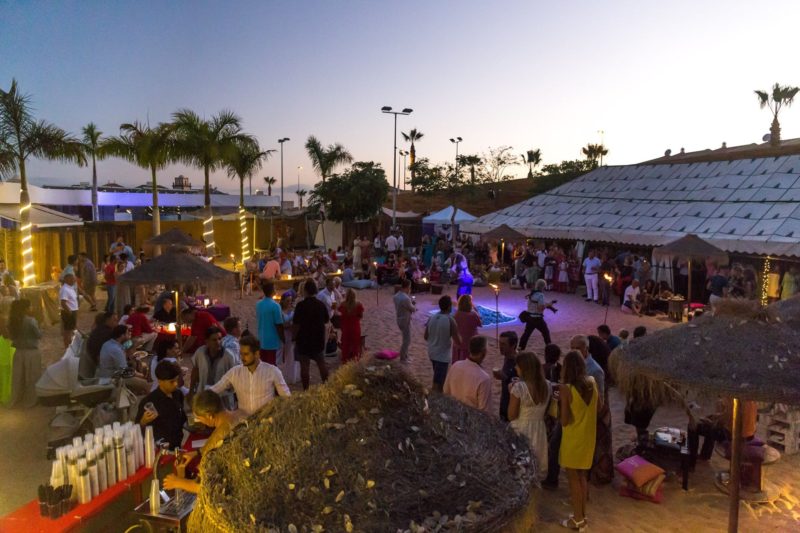 There was a DJ playing a variety of different music from older classics through to modern hits, a number of bonfires alight around the beach volleyball area, beer and wine and soft drinks included with the entrance for all guests, a huge buffet of delicious food to enjoy and a dance floor set up in the middle of the sand. There was also a hugely entertaining belly-dancer which really added to the Middle Eastern theme.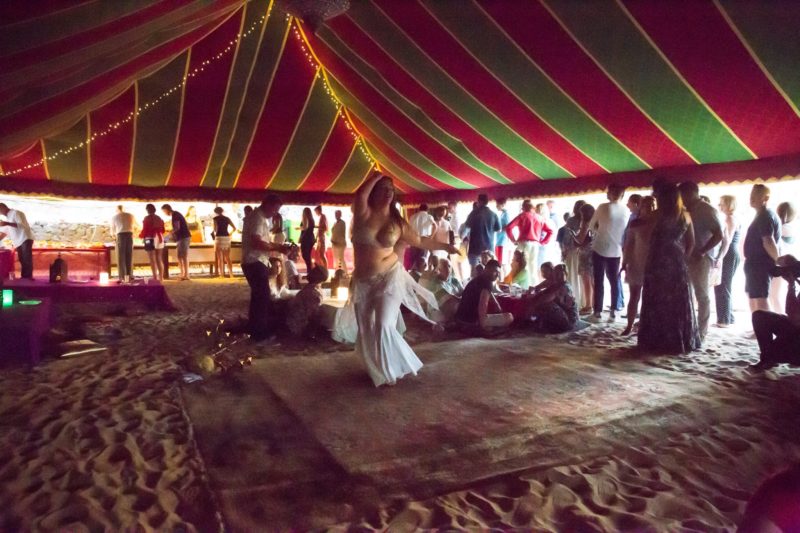 The event started at 7 pm and lasted for a number of fun-filled hours, with a large number of party-goers of many different ages and nationalities. In fact just-like much of Tenerife, especially in the south of the island, the party felt really international and was a great showcase for how friendly and inclusive the island atmosphere is whether you are visiting on holiday or have decided to make the move here permanently.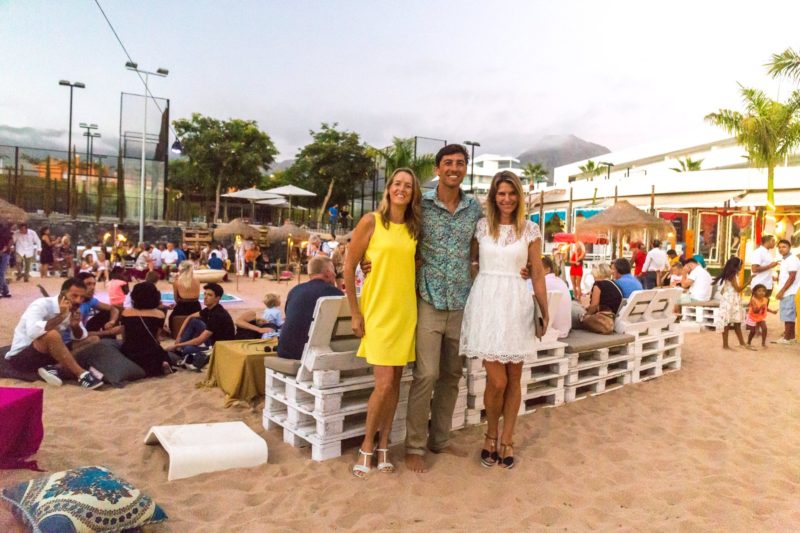 The buffet included a huge selection of different Middle-Eastern themed cuisine and proved very popular as the food at Activate is very good. Not only that, unlike many other parties and events that I've been to, there was also a lot of variety for vegetarians and vegans.
Sometimes when I go to these kind of events there are barely any options for non-meat eaters so I'm left feeling hungry while everyone else is eating. This wasn't the case at all this party though, as they catered extremely well for their international guests. This is something increasingly important that more places should certainly take into consideration.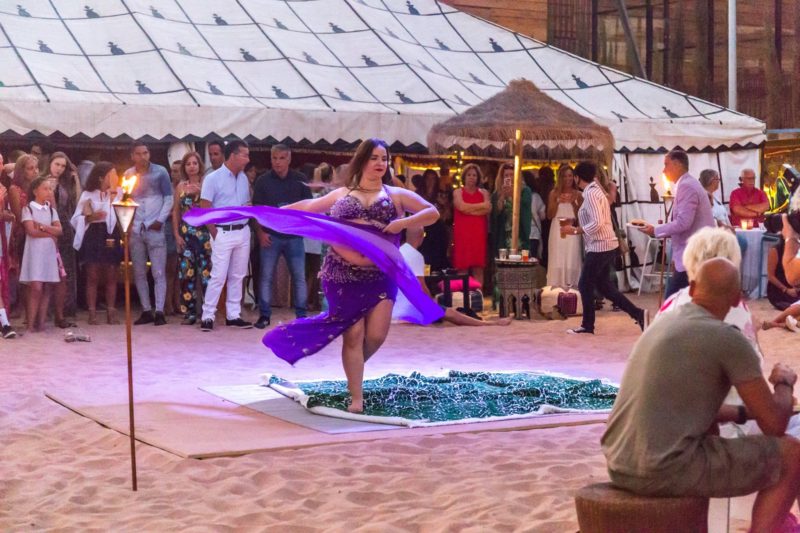 Following the brilliant live belly-dancer act which captivated the crowd, guests were in the mood to dance themselves, especially as the drinks had been flowing throughout the night and the DJ was back on the decks blasting out the tunes.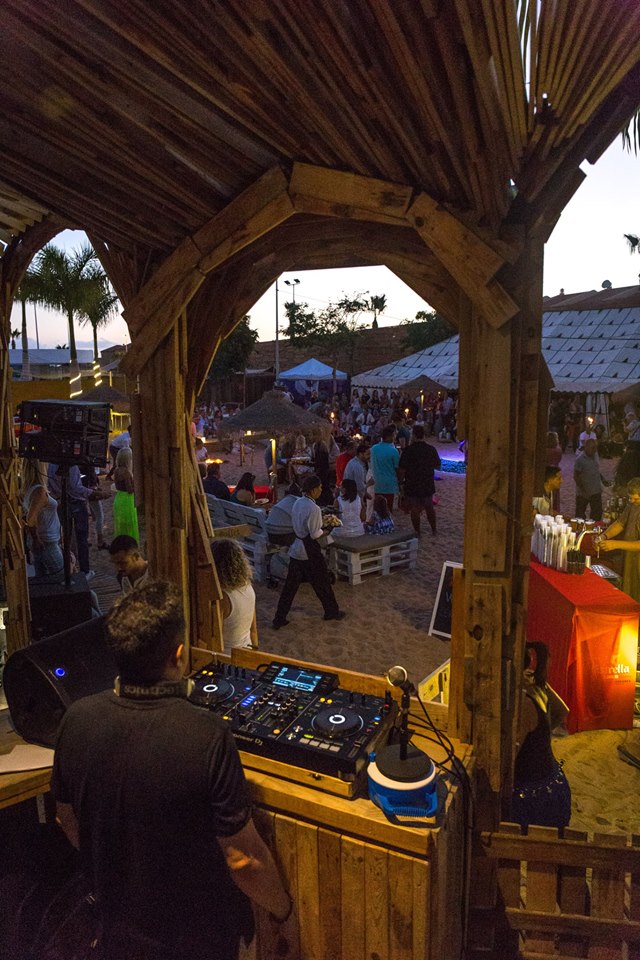 Initially people seemed a bit shy and there was only our group and a few others dancing, but by the end of the evening there many people on the dance floor dancing the night away. It's always good to see people letting their hair down, forgetting what others think and just having fun.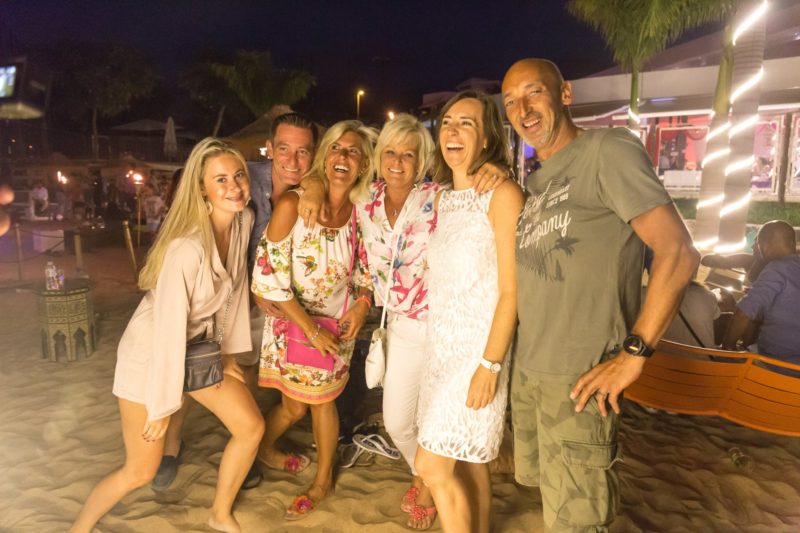 With the bonfires still burning, the music playing, Mojitos in hand, sand on the floor and everyone chatting, dancing and laughing there was a brilliant atmosphere. Gradually as it got later and towards the end of the night, the DJ played his final songs and most people started to leave with big smiles on their faces after a great night! After the music ended a small group of party-goers (including some of our group) stayed to carry on chatting and for a nightcap, before heading off.
Overall this was an amazing night out with excellent organisation from all of the Activate team and proved a fantastic addition to Tenerife's summer party scene. It has definitely left us anticipating the next party that they decide to put on, as we're sure it will be a lot of fun!
Many thanks to Activate Sports Club for inviting us along to the event, including Filip Hoste and Kim De Coster, and well done for all the excellent organisation and for putting on such a top-class event. Enjoy the rest of your summer everyone!