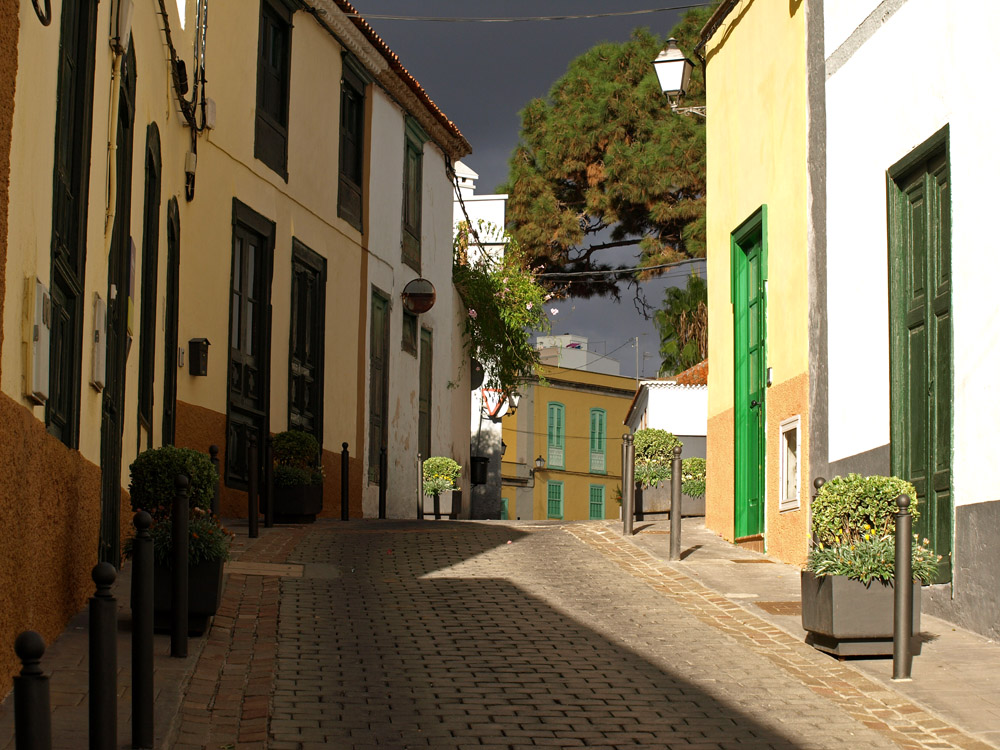 There's a conspiracy afoot to confound and perplex visitors to Tenerife.
Firstly, large chunks of the well known resort of Playa de Las Américas have been given the new identity of Costa Adeje and then added to at a rate of knots; now someone thinking they've booked a holiday on the south coast may well find themselves in the west.
Then, the rolling greens of Golf Del Sur suddenly find themselves being referred to by their Sunday best municipality name. Now golfers are wondering what happened to their favourite resort and hikers who thought they'd booked a nice traditional rural village find themselves ensconced somewhere between the putting greens and the 19th hole.
So, for everyone who is currently looking out over a marina when they should be sitting in a shady church plaza, here's what you're missing…
The rural village of San Miguel de Abona sits at the heart of the municipality of the same name in the hills high above the South Airport. To the casual visitor and passing traffic en route to Vilaflor and the Teide National Park, it's front presents an urban conglomeration of ferreterías, small cafes and 'todo a Euro' shops. But leaving the main street and heading down a small alley sandwiched between the garage and a shop, I leave behind the workaday façade and discover narrow, cobbled streets; the beautiful 17th century church of San Miguel de Arcángel; elegant 18th and 19th century houses and enough traditional farming culture to rival The Archers.
Restaurants in San Miguel
Tucked away amongst the charismatic streets, the smiling Nino takes great delight in reeling off the number of alter egos La Tasquita de Nino has enjoyed before settling on the house he grew up in. The mezzanine gallery, wooden floors and inadequate headroom for anyone taller than Bilbo Baggins were formerly the village post office and a tobacco warehouse, presumably not at the same time, although…
Whatever it used to be, La Tasquita de Nino now serves delicious tapas and dangerously quaffable wines and is one of two culinary gems I stumble upon in San Miguel.
The other Raymond Blanc in San Miguel's portfolio is La Pimienta Verde where I find the décor to be fresh, simple and nicely presented and the food to be similar. A meat eater's paradise, La Pimienta prides itself on using top quality local produce which, judging by the size of the chop that arrives on my plate, must mean that someone in the village is currently rearing bison.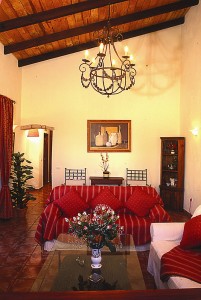 Rural accommodation in San Miguel
Having driven and walked around the village endlessly, I"M forced to ring Sheila Atkins, owner of La Bodega Casa Rural, and admit that I can't find her; which in a village the size of San Miguel, is nothing less than embarrassing. I have to be sheepishly escorted to the fabulous cottages of the former winery right in the heart of the village, which in my defence, are fiendishly sequestered behind anonymous high walls. Luxuriously furnished and immaculately and lovingly refurbished to preserve all their original features, the four houses each have their own character and are set in scented, tranquil gardens around a swimming pool. Within half an hour of arriving, I've unwound to the point of comotose and could happily arrange for the rest of my possessions to be forwarded.
Walking Trails
One of the oldest inhabited villages in the south of Tenerife, San Miguel still retains its agricultural roots. Treading its idyllic paths into the hills, I pass jablé-lined terraces planted with potatoes and vines and countryside brimming with spurges and cactus. Following the old camino real from the village takes me and my posse of lizards along a peaceful route, past a once deserted hamlet which is now seeing new life breathed into it and an old tile kiln, to the spectacular vantage point of Centinela San Miguel. There, with awesome views over the volcanic landscape of the southern coast, the lizards and I share my butties before heading back down to the village for a well deserved cold beer. Bliss.
To me, San Miguel de Abona presents the perfect combination of southern weather, Canarian culture and beautiful rural landscapes, all within quick, easy reach of the south coast resorts.
If you have a rural restaurant or accommodation which you think might fit our new Rural Tenerife series, please email [email protected]