People ask me "Do you never suffer from island madness living on Tenerife?"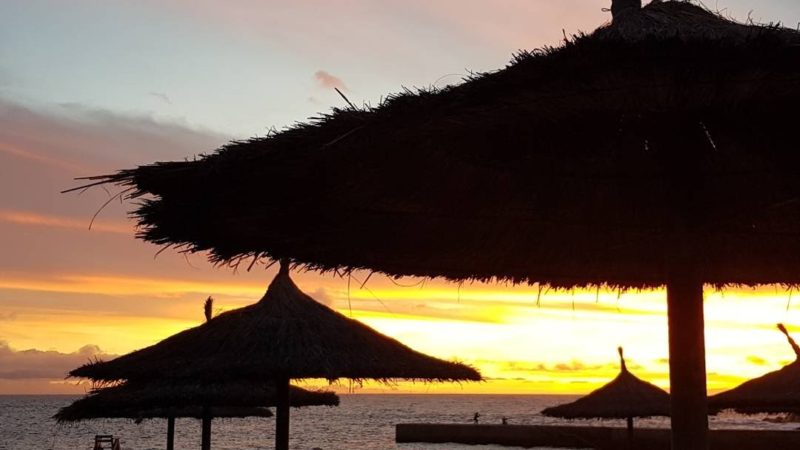 You might think that living on an island develops an urge to break out..
but Tenerife, this little "mini-continent" as I like to call it, has ever since I set foot on it amazed me with its diversity.
Within 24 hours you can experience coast & beach life and gigantic volcanic mountain scenery as well as lush forest landscape. I absolutely love to have access to all this beauty within only a short driving distance.
Whether I feel like spending a day sunbathing or going on a coastal hike..one of my favourite coastal hikes is the one from El Puertito close to Playa Paraiso to the little fisher village La Caleta, where you can find a great choice of Sea-food and Tapas restaurants.
Between El Puertito and La Caleta, halfway you will pass Playa Diego Hernández or better known as "Spaghetti or Hippie Beach" due to its long term residents living in self-made huts and temporary campers in set up tents.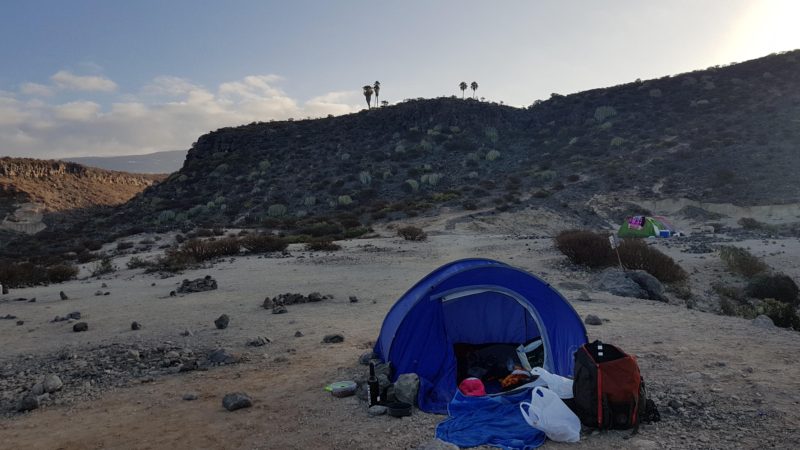 Whether you decide to stay over night or just spend some relaxing time at the beach to hop into the crystal clear water, you´ll feel the magic – the re-connection to Nature and your own inner balance.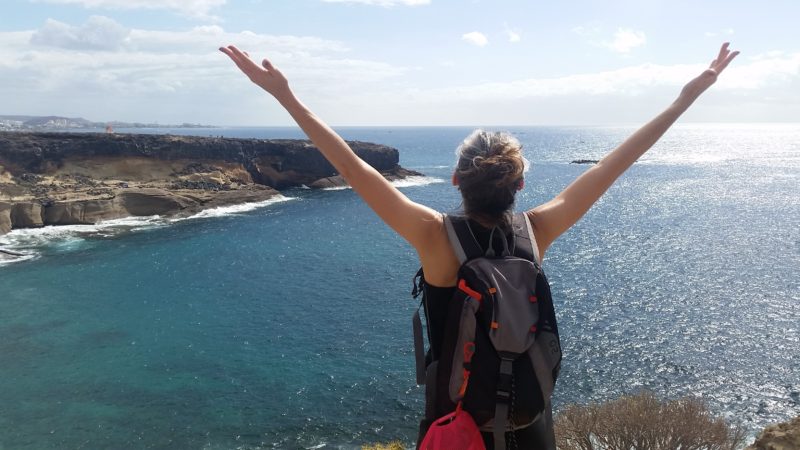 Speaking of which – another of my favourite activities is exploring the coastal area of Amarilla Golf by Segway with one of the guided tours "Ecologic Segway Sport Tenerife S.L. (
https://www.segwaytenerife.es
) has to offer.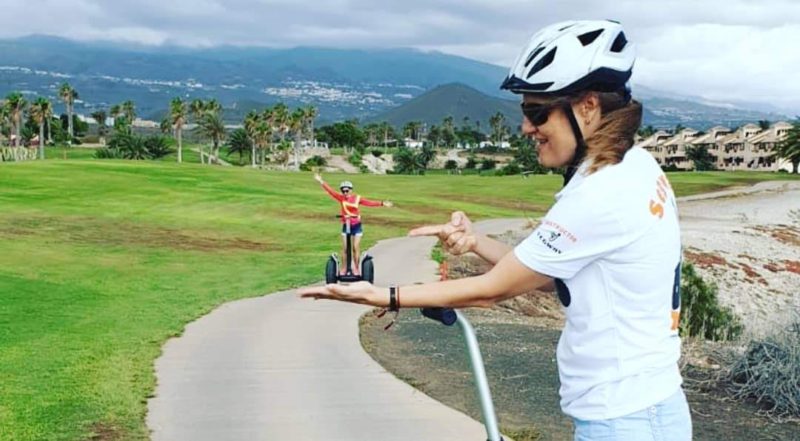 At the beginning it can feel a bit wobbly but Julio gives detailed instructions on how you take control of the Segway with your own body, so you can enjoy this unique experience along the coast with stunning views to its fullest.
In the same way as our body is the instrument of our mind, so is Segway the instrument of our body. 
The saying "Not seen Masca? Then you haven´t seen much!" is very true, I think.
Masca, this little mysterious village in the northwest corner of Tenerife with around 90 inhabitants lies in a former volcanic crater.
The ride to Masca itself is adventurous as the road is very winding and you are surrounded by the steep and breathtaking Teno mountains which are more than 30 million years old – older than Mount Teide in the center of our island.
Whenever I am in Masca, a MUST for me is paying a visit to the oldest restaurant in the village, "Restaurante El Guanche – Old School (https://www.restaurantelguanche-alteschulemasca.com).
"Old School" because until 1972 it used to be the old school building in Masca.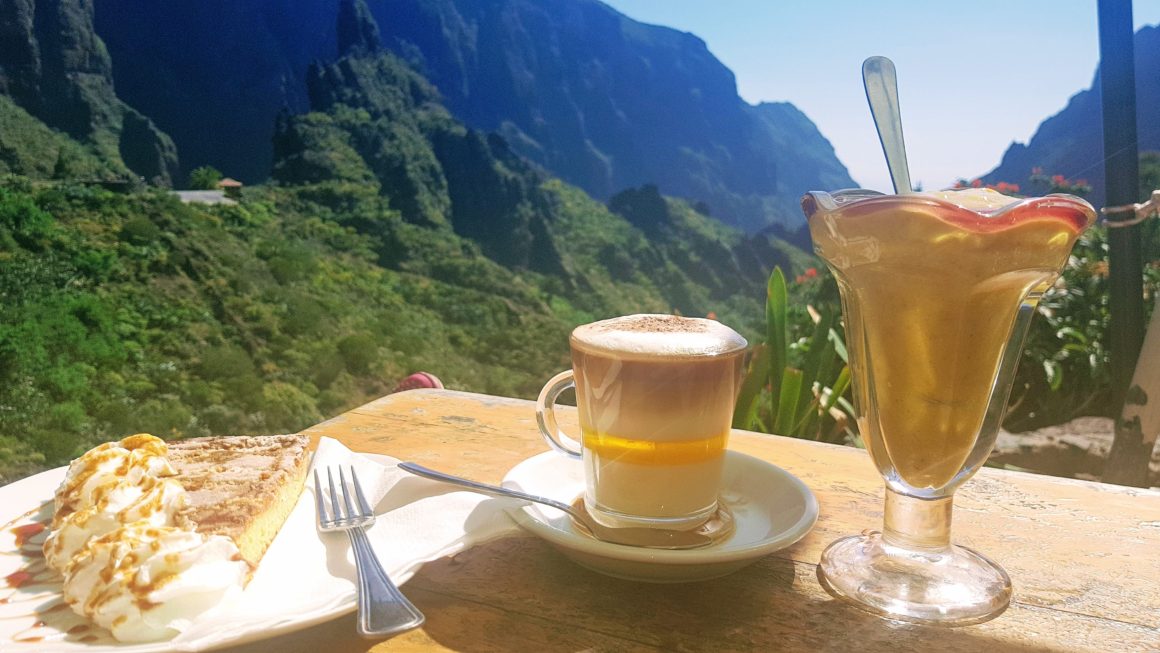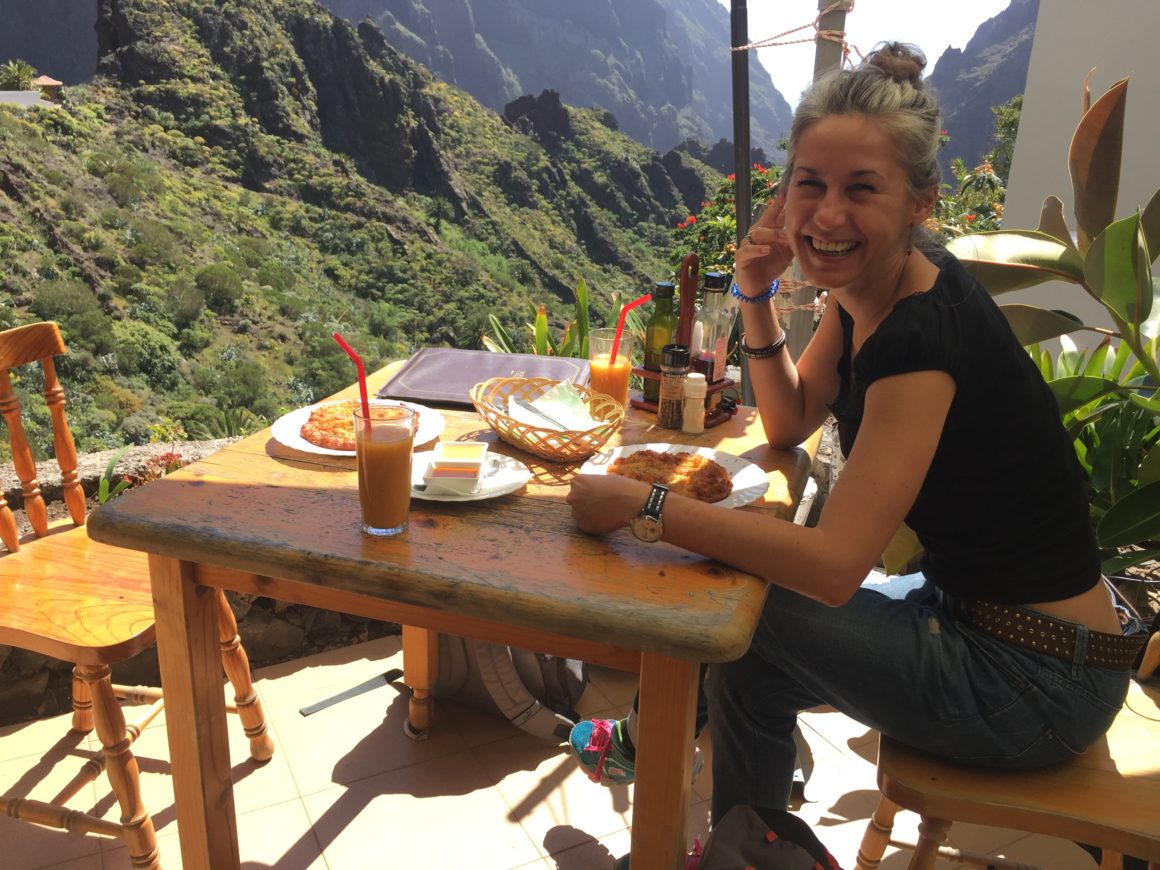 Apart from the excellent, vegetarian homemade dishes and fresh juices, (Yummy "Tortilla El Guanche" or "Banana Creme with palm liquor" ) I admire the endurance and positivity of the owners, family König who rebuilt the Old Schoolhouse on their own costs after their restaurant among other houses in Masca had been burned down by the fire in summer 2007. Sitting on their quaint and cosy garden terrace, enjoying the silence you can reconnect to your inner peace.
Inner peace is something a lot of people coming to this island are seeking. Sometimes it takes our own strength to fall back in love with ourselves and the world and life again. In my coaching programs I help people who are ready and willing, heal and grow in order to bring out their best selves. I love helping them live again from the inside out. The only constant in life is change …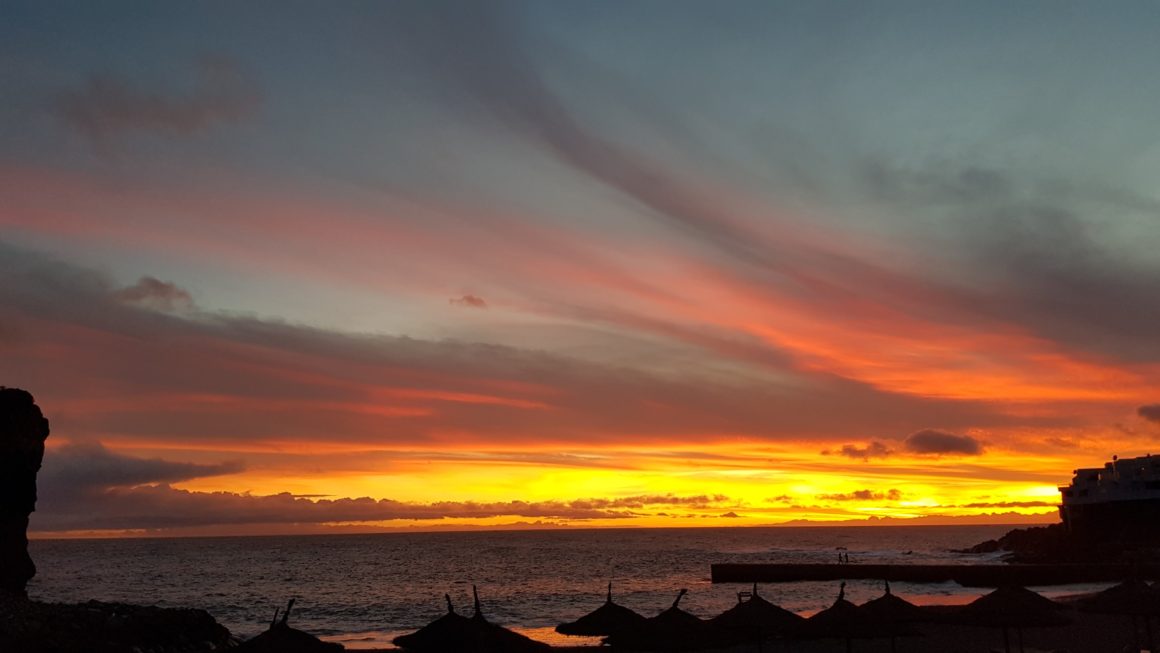 Text and images by Juliane Nendel – Result Coach 
Website: http://julianenendel.com
Email: [email protected]    
Phone: +34 629099661