Now, on the eve of 2019, I'm preparing to return to a village on the north coast of Tenerife. With me will be my wife Viviana who has never set foot on the island but whose native language is, nevertheless, Spanish and who has always insisted that we speak it between ourselves.
In 1960, as a callow youth of 18, and much in need of a home, I washed up in the Canary Islands on my way, as I saw it then, to seek my fortune in Argentina. But instead, by one of those lucky quirks of fate that profoundly alter the direction of our lives, I found a home and a refuge in the snug 15th century village of Buenavista del Norte in that part of Tenerife called La Isla Baja.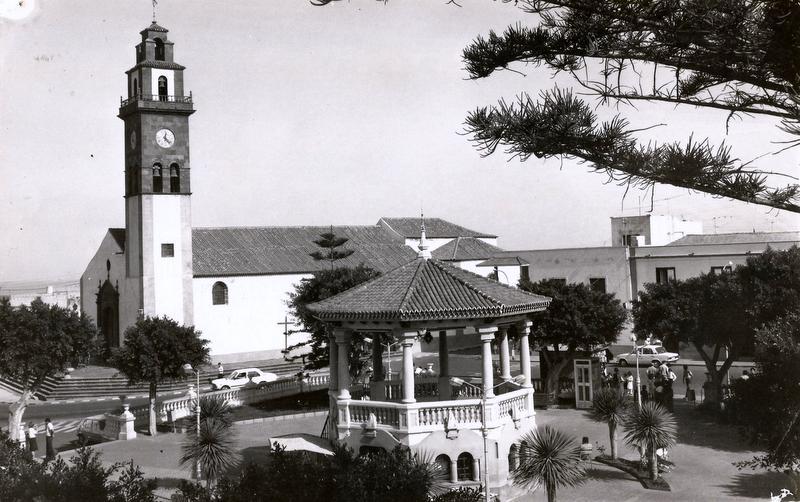 Although it was a temporary home – I lived there for a little shy of a year – it was in every way a true haven. The village provided me with a substantial roof over my head in an upstairs room in the Pensión Méndez overlooking la Plaza de los Remedios.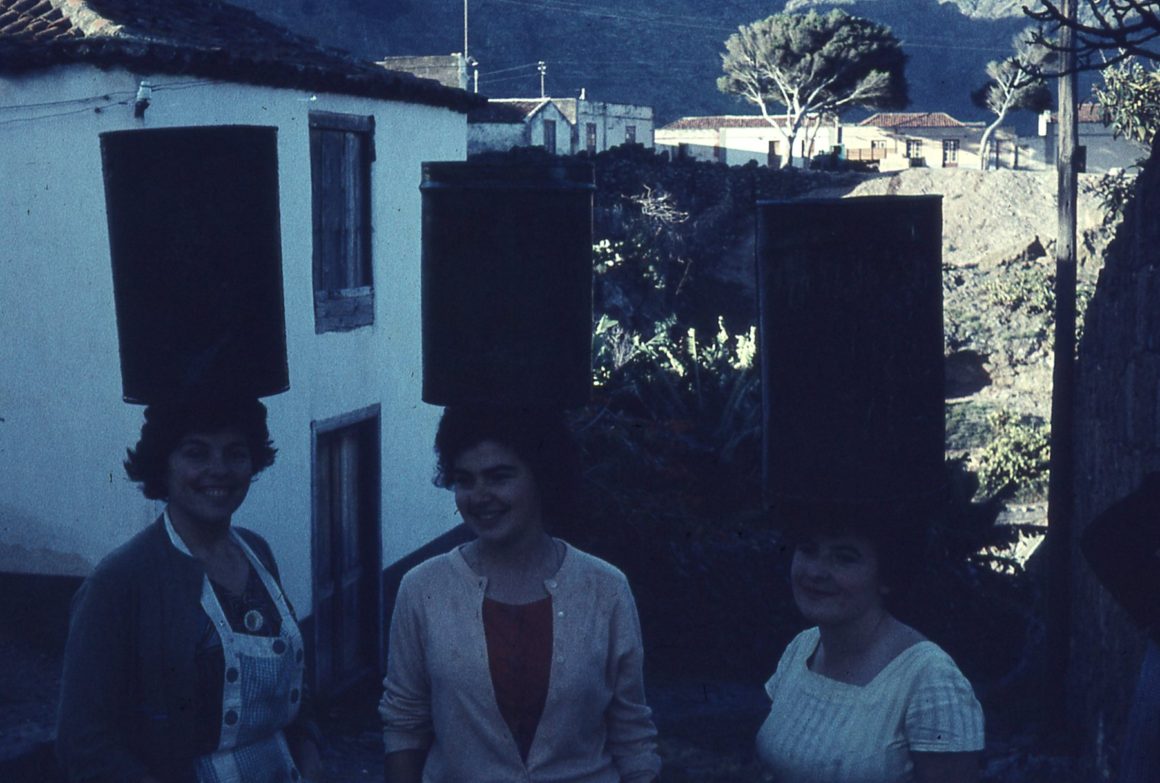 The wise old proprietor, Doña Lutgarda Méndez, kept a motherly eye out for me, the Extranjero as I was called in that pre-touristic era. Her daughters and sons-in-law and even her grandchildren provided sibling companionship, and made sure I learned the language and obeyed local customs.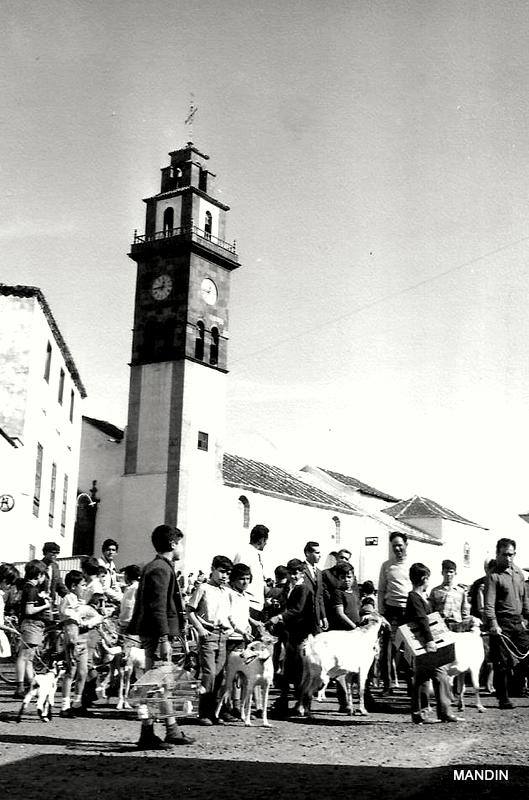 The bell in the tower of Nuestra Señora de los Remedios rang the hours only yards from my sleeping head and made sure I rose, prayed and got to work on time. Don Francisco Fernández employed me as one of a mixed crew of men and women constructing banana plantations.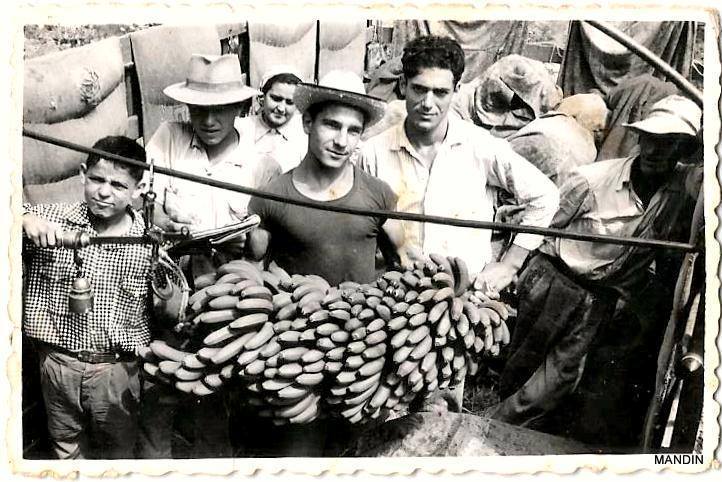 His foreman, Don Juan González Pérez taught me how to use explosives and to remove rocks so that banana corms could be planted and thrive in the rich soil we brought down from the mountains by the lorry-load.
Yes, Buenavista del Norte opened its arms to me, provided a welcome and a home to a young wandering Scot in his time of greatest physical and spiritual need.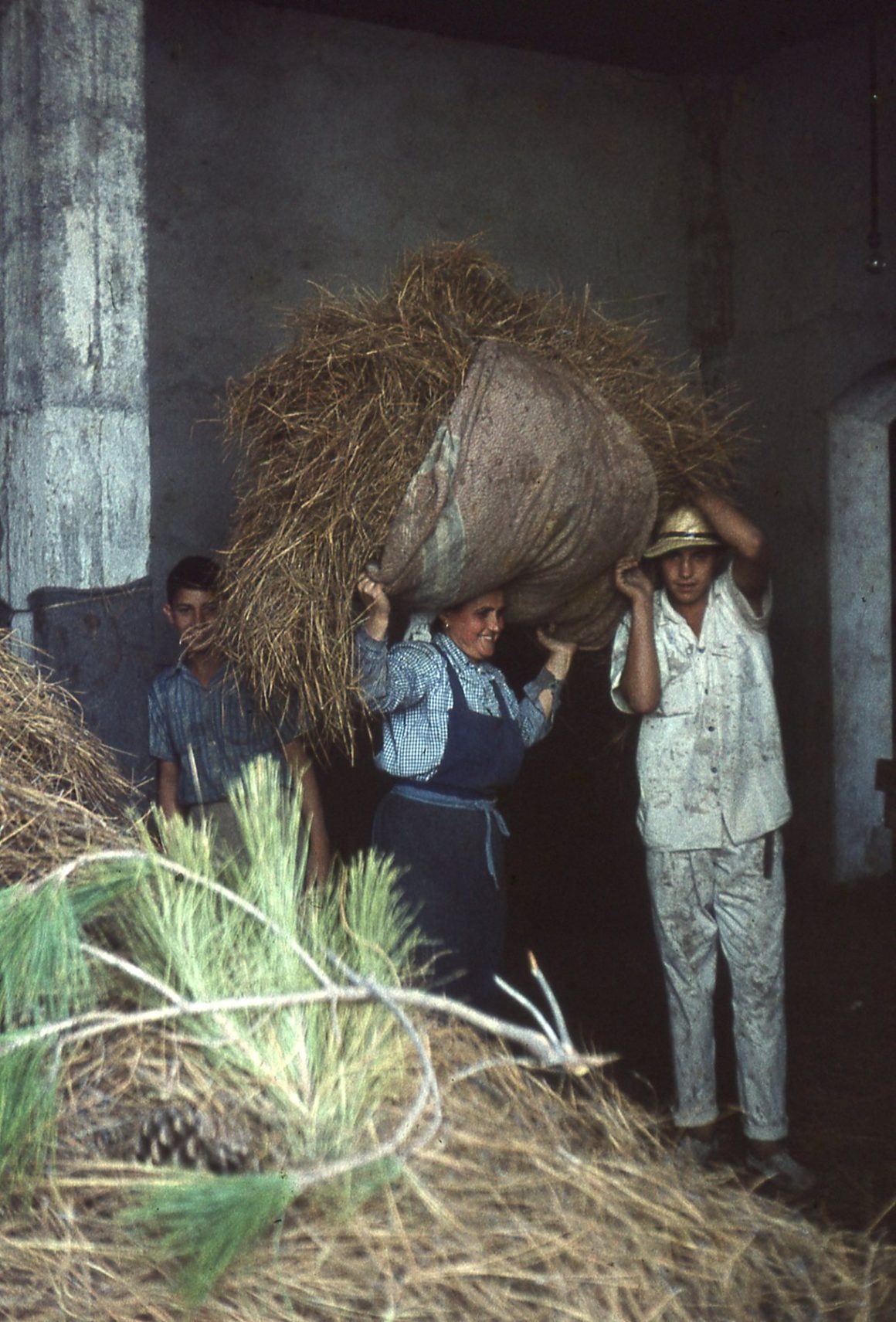 In return, and drawing on the resilience of youth and the respect for others that I'd learned in my native rural Scotland, I reciprocated the embrace, warmed to the home, learned the language, acquired the customs, mastered the skills of banana plantation and export packing house, and became as one with the community as a lone person-from-away without the inter-generational ties that bind was able to.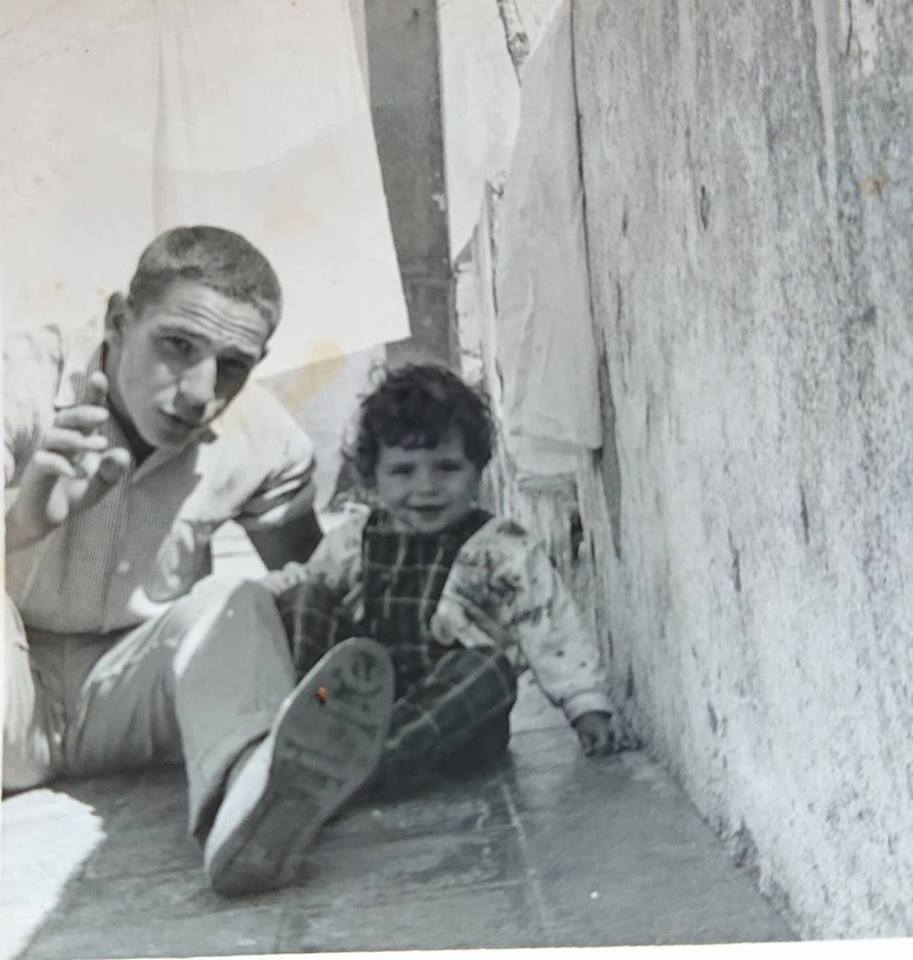 The experience of that year in my life in Tenerife was so significant and enduring that, almost 60 years later, I sat down one quiet winter and wrote a memoir as a heartfelt homage to that village, those people and that island who, together, had hugged me and as a result, linked my heart to theirs.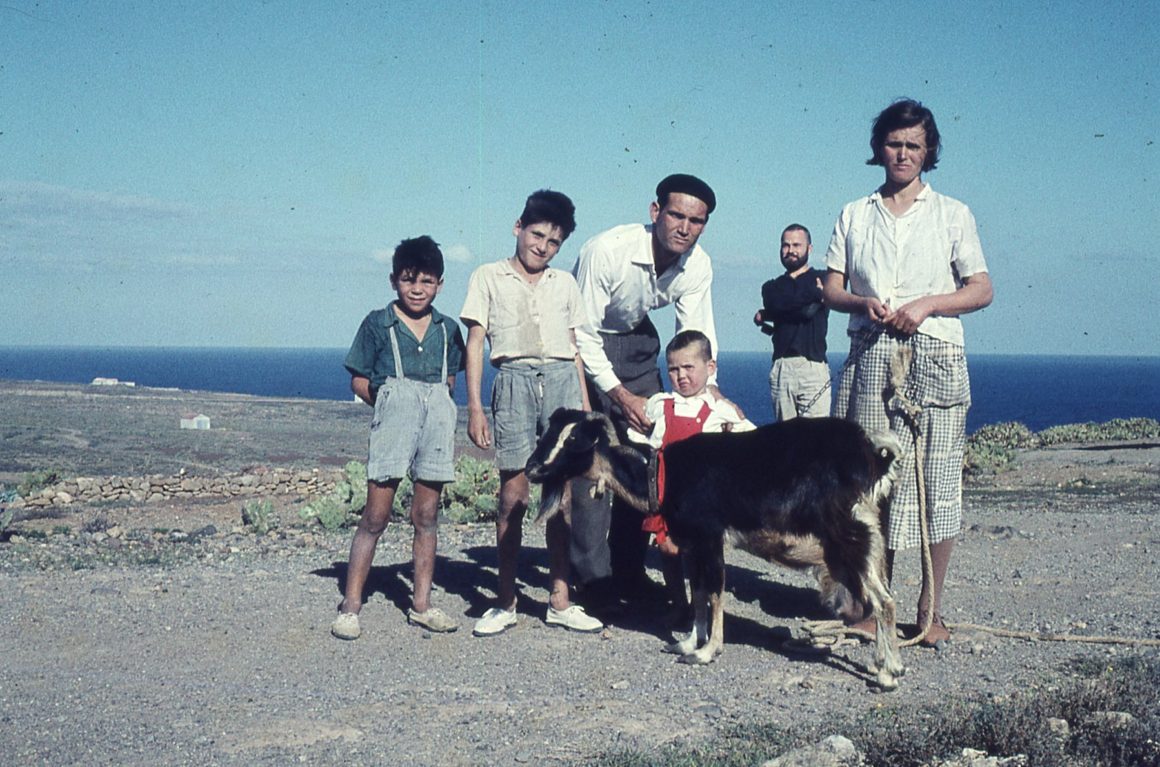 To my initial surprise, that memoir however, Fortunate Isle, a Memoir of Tenerife failed to fulfil my villagers' hopes and the expectations of Tinerfeños whether still in Spain or living in other lands.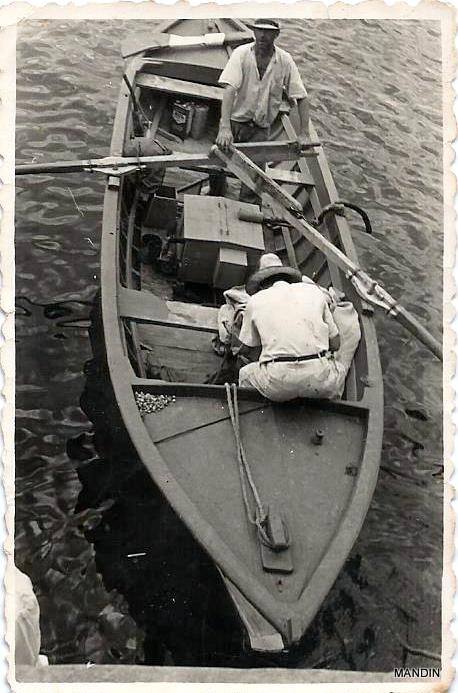 "It is indeed about our villages, our Tenerife" they declared, "and your stories and pictures remind us of exactly how it was then! You tell of our loved ones, our worthies and how we lived and loved. But," they lamented, "you have written it in English! Don't you remember? Our language is Spanish!"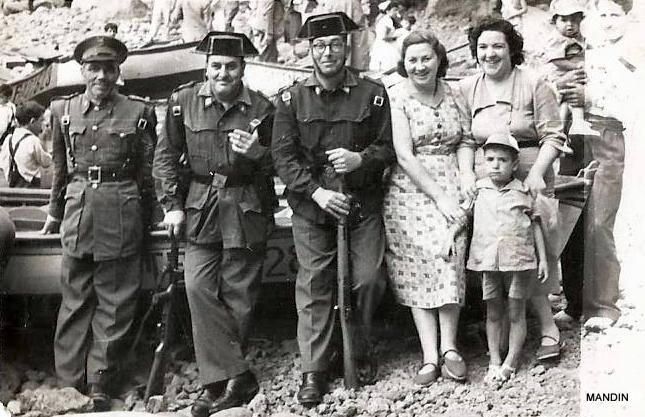 Sensitive to the charge, I realised that in order to pay my debt in full, I had to re-write Fortunate Isle – but in Spanish! And so, I did just that with help from my wife Viviana Galleno Zolfi, a native Spanish-speaker from Peru and from friends Carlos and Eva Centurión born and bred right here in Tenerife itself.
Accordingly, A Tenerife con Cariño was published complete with over a hundred photographs in November 2018 by the appropriately Scottish PlashMill Press located little more than a stone's throw from where I started my life in the tiny village of Coupar Angus in rural Perthshire.
A more seemly tribute in a more appropriate language with a more befitting title: A Tenerife con Cariño – To Tenerife with Love.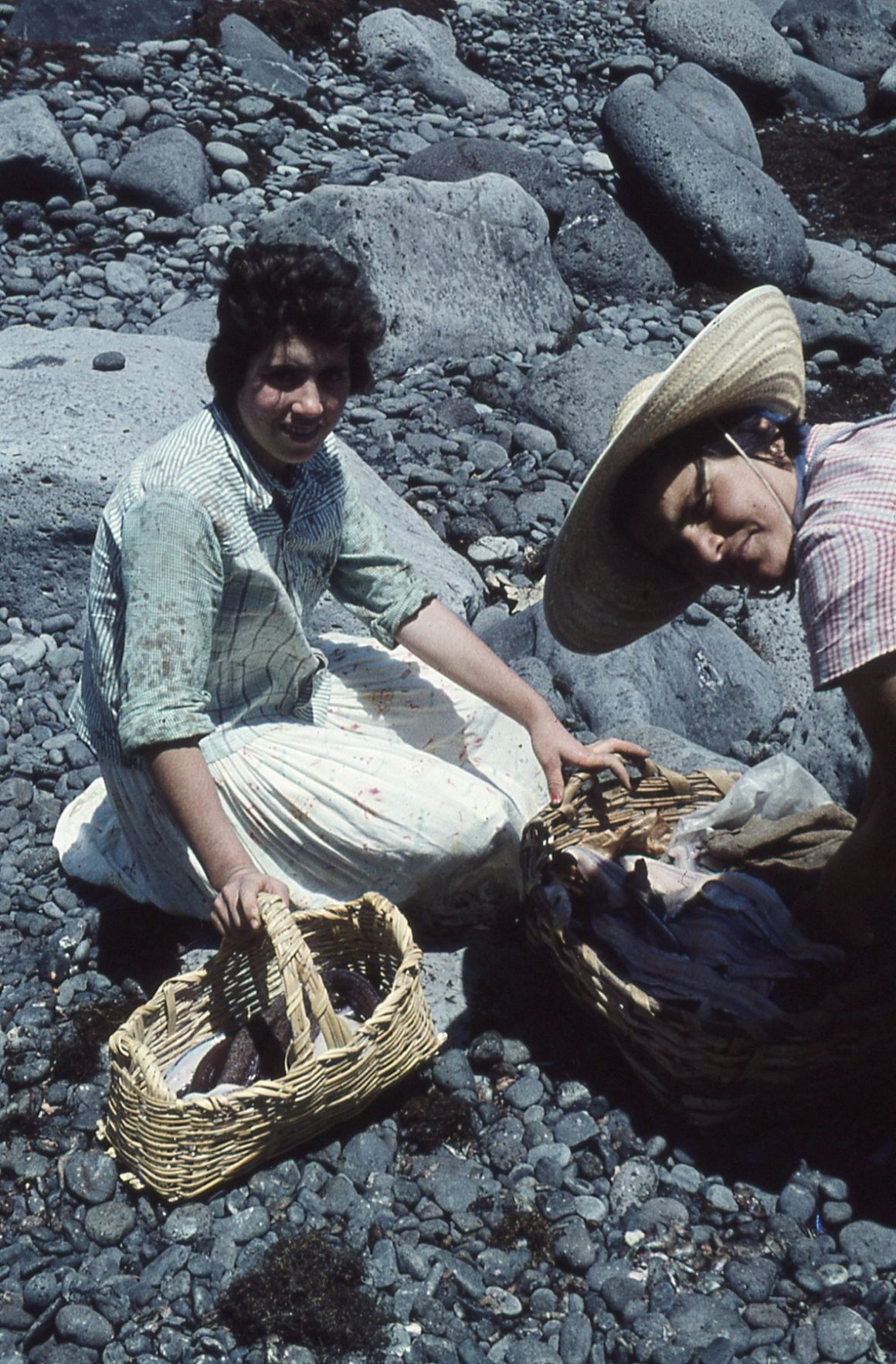 And so, A Tenerife con Cariño will be launched in Buenavista del Norte in February 2019. I, my wife and many of my long-time local friends and their happy families will be there to give it as warm a welcome as I myself received nearly six decades earlier, at a time when La Peninsula and the Canary Islands were very different politically, demographically and economically from what they are today.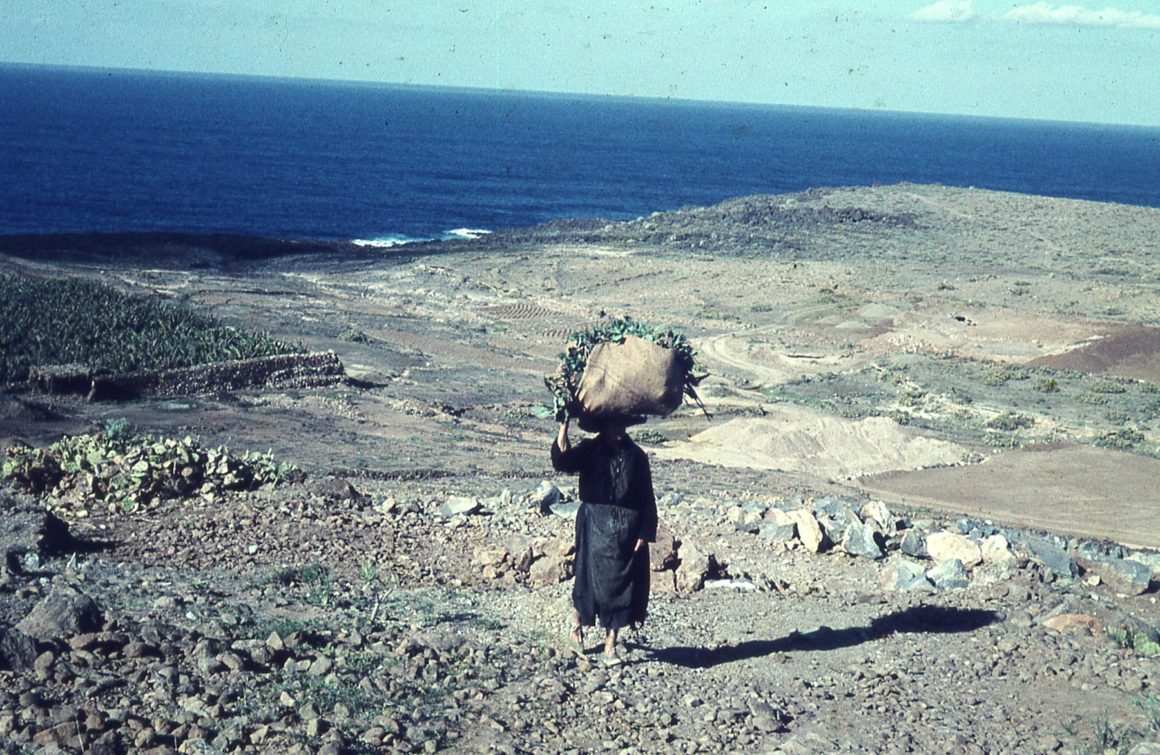 We will be in Buenavista del Norte – and in other parts of Tenerife – from 20 January until 23 February 2019. We are more than willing to meet anyone with ties to or interest in memories of the early '60s, to reminisce, read and remember.
Here is one of the stories from A Tenerife con Cariño – one appropriate to this special time of year but with a message that is everlasting.
My Papá Invites Angels
As I passed her isolated cottage on my way home to la Pensión Méndez, Laurita whispered to me, "My Papá invites angels! You too, are invited." Her father Miguel, a day-labourer in the banana plantations around Buenavista del Norte where I also worked, overheard his daughter and confirmed I was invited for Noche Buena — Christmas Eve.
A few short days later, the 24th of December, 1960 duly arrived.
Miguel and Laurita were seated outside when I reached their crude cottage. Elena — Miguel's wife — emerged from the dark interior, self-consciously plump, in the open doorway. All three were dressed in their Sunday best. Laurita whispered, "He's come! Like us, he wants to meet the angels!"
I still had no idea what was in store. "Graven images" were distinctly absent from my dour, Presbyterian devotions. Even the fractured beauty of stained glass was suspect.
"We live modestly," Miguel said. Carrying the stools, he invited me to follow the family inside. It was the first home I'd entered since arriving in Tenerife months earlier.
"Estas en tu casa." Elena offered.
Other than a low table and two makeshift beds, the room was devoid of furniture. Cooking and washing were conducted outside. The walls were rough-cut cinder blocks from the quarry at Taco alongside Los Silos. The Milky Way's countless millions of stars were framed in the open doorway.
On a narrow shelf, two candles burned beneath a coloured print in a wooden frame without glass. The candle-light gave salience to its simple sacredness.
"The Virgin Mary," my plain Protestant vocabulary possessed few words for religious icons.
"Nuestra Señora de Los Remedios," Elena provided precision.
"With the Baby Jesus," Laurita whispered, eyes aglow.
"It was she who liberated our country," Elena said. "It took 700 years!"
I examined the face in her simple frame with greater respect. Nuestra Señora de Los Remedios calmly returned my gaze from a more heavenly region.
I gestured to a third unlit candle.
"That's our request," Laurita whispered. Her parents exchanged private smiles.
"After the angels arrive, Papá will pray."
"Please! Sit! You are at home." Miguel gestured to one of the stools.
"Rice pudding with condensed milk!" Laurita could barely suppress her excitement.
Beneath the smile of the Baby Jesus, the four of us ate super-sweet rice pudding from small glass bowls. Our arms made exaggerated shadows on the unfinished walls. When we'd finished, Miguel, with a meaningful glance at his daughter, took a wooden tray and went out into the starlight.
"Papá will now invite the angels in!" Laurita's dark eyes glistened.
There came three sharp raps on the door.
"Enter!" Laurita called. Miguel entered, two angels bowing on his tray.
Their bodies, six inches high, were inclined forward in respect. They were cut from the woody stalk of green retama, a kind of evergreen broom. Twisted round their heads were haloes of coloured paper and they wore kilts of the same material. Their "wings" were cut to shape from the delicate, filigree tips of the same plant, but dried, and had been inserted into their shoulders so convincingly that the angels appeared poised to take off.
Laurita gently took an angel in each hand and Miguel lifted her so she could place one on either side of Nuestra Señora. Done, Laurita came and sat by me. Now, in perfect unison, Elena lifted one candle, Miguel the other and held their flames under the Angels' extended wings. The delicate, dried fronds flared up, then died just as swiftly leaving only glowing embers. Two puffs of gentle smoke drifted across Nuestra Señora's face. The smoke cleared, and sweetness filled the air.
Laurita watched, entranced. Now two, singed, wingless figures bowed in reverence on either side of the Virgin and Child.
"Tell our guest what has occurred, Laurita."
"Now the angels look like ordinary people," Laurita explained. "You might pass them on the path without recognising them as angels. That's why we have to show respect. Anyone you meet – anyone — could be an angel who has sacrificed her wings to remain down here with us."
With Laurita and her parents, I sat contemplating the print torn from a magazine. But now I knew it for what it was — an icon inspired by unadulterated faith.
"Now my Papá will light the request," Laurita whispered.
Miguel lit the third candle. All three bowed their heads. I too.
"Our Father," Miguel asked simply, "give us the capacity we need for the burdens ahead. Amen."
As I walked back under the stars, I humbly marvelled at the true believer who asks not for favours or fortune, property or plenty, but only for the capacities necessary to work hard, live patiently, give birth safely and to love and respect.
Laurita's Papá indeed invites angels into their lives.
A Tenerife con Cariño and its English edition Fortunate Isle, a Memoir of Tenerife, contain many, many more stories and photographs of Tenerife and its people in the early 1960s. Both can be ordered from all good booksellers and from Amazon.