Tenerife's west coast ….
Tenerife, the largest of the Canary Islands, has long been a popular tourist destination known for its stunning landscapes, warm weather, and vibrant culture. While the island as a whole offers an array of attractions, it's the west coast that has recently captured the attention of luxury seekers and property investors alike. With its breathtaking natural beauty, upscale amenities, and growing infrastructure, the west coast of Tenerife is fast becoming a sought-after hotspot for those looking to indulge in a luxurious lifestyle and make a sound real estate investment.
Unspoiled Natural Beauty
One of the primary factors driving the popularity of the west coast of Tenerife is its unspoiled natural beauty. From rugged cliffs and golden beaches to lush forests and volcanic landscapes, this region offers a diverse and visually stunning environment. The iconic Los Gigantes cliffs, rising majestically from the sea, create a dramatic backdrop for luxurious living. The clear waters of the Atlantic Ocean provide ample opportunities for water sports and boating enthusiasts, while the nearby Teide National Park offers hiking trails with breathtaking views.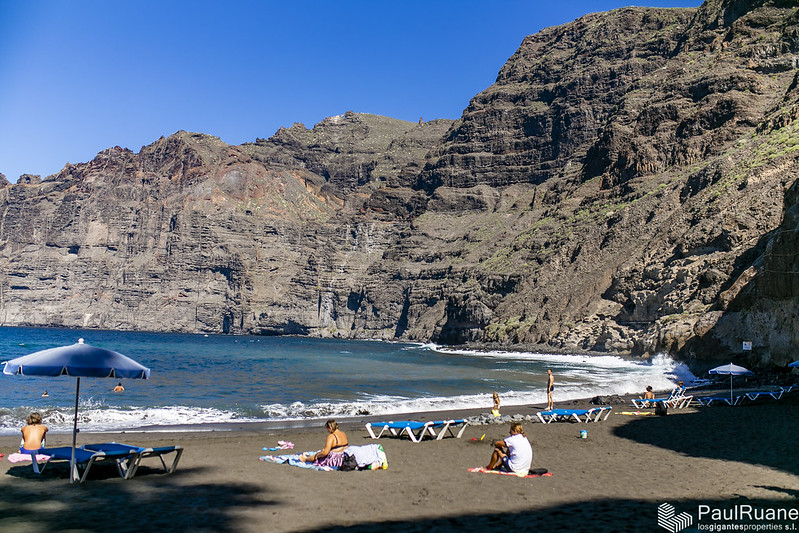 Upscale Amenities and Services
Luxury living is not just about beautiful landscapes; it also encompasses access to high-quality amenities and services. The west coast of Tene
rife has seen a significant increase in upscale developments, including luxury resorts, golf courses, exclusive beach clubs, gourmet restaurants, and designer boutiques. These amenities cater to the discerning tastes of residents and visitors, offering a lifestyle characterised by comfort, convenience, and refinement. Additionally, world-class golf courses and wellness centers further contribute to the luxurious lifestyle available in this region.
Growing Infrastructure
The west coast of Tenerife has experienced substantial investments in its infrastructure, making it an attractive destination for property buyers. The expansion of the airport and upgrading of the marina, along with improved road networks, has enhanced accessibility to the area. This infrastructure development not only benefits residents but also increases the island's appeal for international investors looking for a premium location with excellent connectivity.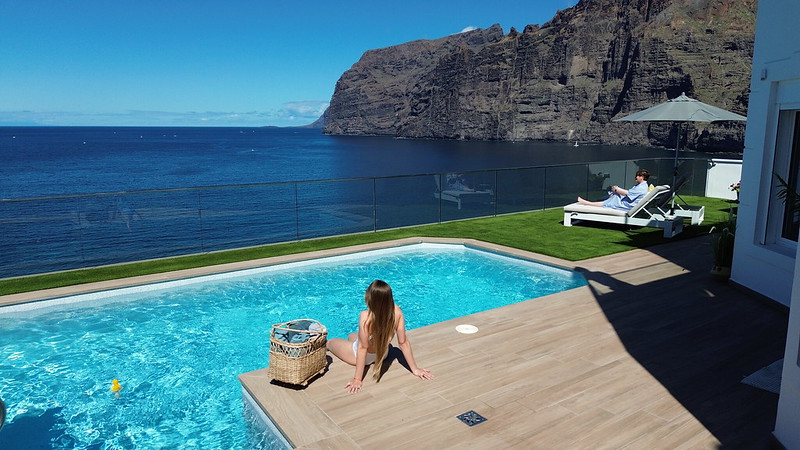 Stability and Security
When considering a real estate investment, stability and security are crucial factors. Tenerife, as a part of Spain, offers a stable political and legal environment, providing investors with peace of mind. The country's robust property market regulations and a well-established legal system ensure transparency and protection for both buyers and sellers. Additionally, Tenerife benefits from a low crime rate and a reliable healthcare system, further contributing to the overall sense of security for residents. The western side of Tenerife enjoys the best climate on the island year-round.
Real Estate Investment Potential
The west coast of Tenerife presents an exciting opportunity for property investment. The demand for luxury properties in this area has been steadily rising, and as a result, real estate prices have seen significant appreciation. With the scarcity of land and the limited supply of upscale properties, investing in this region can offer both long-term capital growth and attractive rental yields. Additionally, the favorable tax environment in the Canary Islands, including tax incentives for non-resident property owners, further enhances the investment potential.
The west coast of Tenerife is rapidly emerging as a top choice for luxury living and property investment. Its unspoiled natural beauty, upscale amenities, growing infrastructure, stability, and promising real estate market make it an attractive destination for those seeking a high-end lifestyle and a profitable investment opportunity. Whether you're looking for a dream residence or a sound real estate investment, the west coast of Tenerife offers an alluring combination of luxury, convenience, and natural splendor.
Sponsored post.
Paul Ruane –
Calle Flor De Pascua, 23, 38683, Los Gigantes Tenerife
+34 922 86 13 13. [email protected]