The heart of Tenerife is Santa Cruz, the island's amazing capital city which has so much to see and do. By jumping on the 110 bus from Costa Adeje bus station, heading up the motorway and only stopping twice for pick up and drop off, 50 minutes later it seemed like I was in a totally different holiday destination. This transformation was unbelievable!
If you are staying in the south, you will see many posters of various excursion choices which are brilliant to visit but there is much less focus on what you will find in the north. This time, my visit led me to Parque García Sanabria and walking into the immaculate park, made me feel that it was good to back in Tenerife Norte.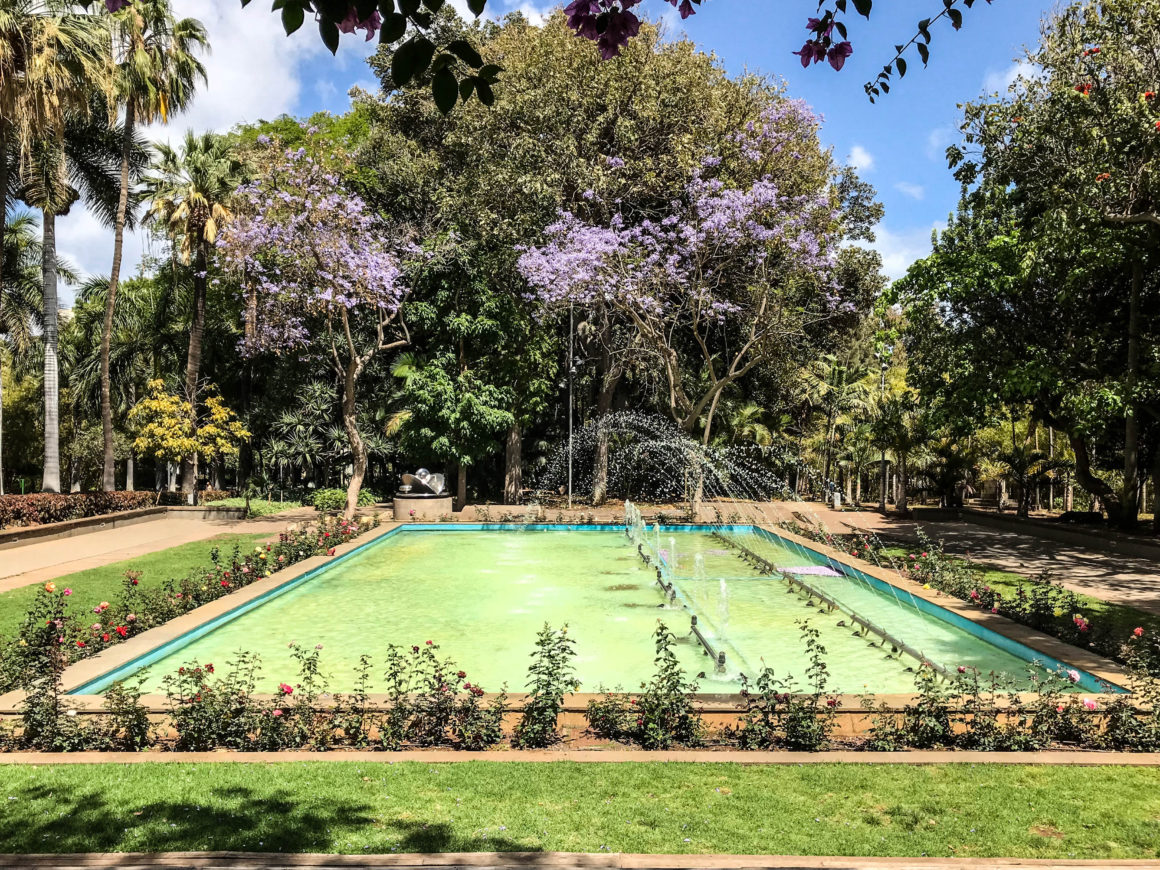 How it all began
The area of 67,230 square meters of natural beauty, was named after the Mayor who approved the construction of this wonderful park. In 1973, the park saw the introduction of some international sculptures which were placed around the walkways.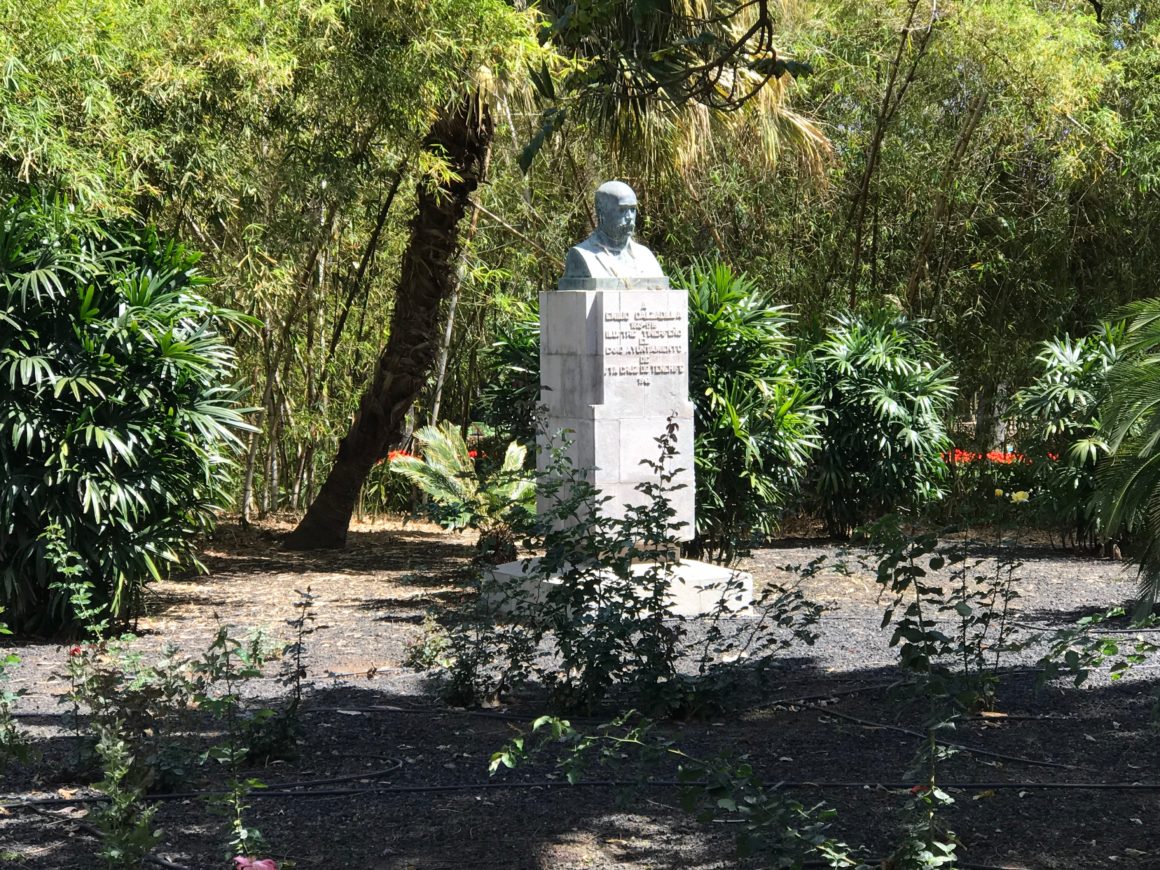 Back in 1958, the clock made of flowers was introduced, featuring a real working centre piece of time pointers which was manufactured in Switzerland by Favag and gifted to to the Island by the Consul of Denmark.
In addition to the famous flowered clock, you will be greeted by the fountain which sets the parks standards as you walk through it. Absolutely one of the main attractions, this striking feature looks very impressive.
Different shades of natural beauty
From beautiful skies right down to powerful coloured flowers or tons of greenery, this park will overpower you with sheer natural colour. Immaculate and well maintained, it is the perfect place to escape the sun and take in some shade to cool down.
As the heat and sun still manages to appear through the palm trees and thick dense areas of plantation, this park is one of the nicest natural places where I can truly say 'it's delightful'. Not just because of its beauty but the whole ambience and tranquillity of what it is all about, with a real sense of tranquillity and peace.
Pretty walkways leading to little surprises
As I walked through the different pathways, leading to more and more natural beauty, my thoughts went to family time and picnics in the park. With seating dotted around, it is a perfect place to bring your lunch or just sit and relax while people watching.

If you like to take photographs, this is an ideal place for your camera, setting up with different lighting, colours and powerful natural palm trees, shrubs and flowers.

Some walkways will lead you through the rows of steel framed arches which are covered with greenery. It's a perfect place for a wedding photograph or to capture a nature holiday pic!
From the herb garden to ponds, walkways with brightly coloured flowers jumping out to you, leading to pathways which will take you in many directions of nature's finest wonders of the earth. At times, it has hard to believe that I was actually in Tenerife as it is a far contrast to the sun, sand and sea which dominates the south.
It can get little chillier in the north but the sun still comes out and it is very hot. If you are heading north, pack a cardigan, jumper or light coat but remember that you will still burn in the sun as it is rather hot there.
The sound of the croaking frogs
Peering over the metal railing, it was fun to spot the frogs, camouflaged on the leaves within the pond area. Their croaking kept your head turning, trying to spot one leaping around which added a bit fun for the kiddies.
The pond is thick with leaves but you can still spot the fish, at peace and swimming around in a natural environment.
Finishing off my peaceful walk with Simon Turkas (@CanaryPR), we both took in the last moments of the amazing Parque García Sanabria. Now it was time to be introduced to another hidden little gem of this park by Simon, the cafe Strasse Park, his hideaway and coffee lounge.
Strasse Park Café will be one of my other blog posts so feel free to check it out via Tenerife Magazine, where you can see the delicious food on offer.

Another perfect memory to store in my diary of Tenerife events. If you would like to see more about my adventures and exploring, you can visit my blog www.tapasintenerife.com