Tenerife has long had a reputation as somewhere to head to if you are looking for a destination with plenty of sun, sand and sea, with an almost guaranteed year-round warm, spring-like climate. Because of this many people choose to either relocate here permanently, for a totally new life, or alternatively decide to buy a second home for holidays and rental opportunities.
One such property that we looked around recently is this absolutely stunning three bedroom, two bathroom luxury penthouse apartment for sale at the beautiful Baobab Suites, in Costa Adeje, in the south of the island.
This property is built on two levels and really is amazing as it has a high quality, modern design and boasts a number of standout features including gorgeous panoramic views that take in the Costa Adeje coastline on one side, and on the other the mountainous interior of Tenerife. These views are enhanced by the floor to ceiling windows throughout the whole property which lets in a tremendous amount of natural light.
Inside on the lower floor you will find a spacious and comfortable lounge area, a modern kitchen/dining room with appliances, three large bedrooms and two bathrooms, plus a large terrace area outside which is perfect for dining and sunbathing opportunities. There is also a lovely private swimming pool, Jacuzzi and large terrace on the upper level offering even more perfect sunbathing space.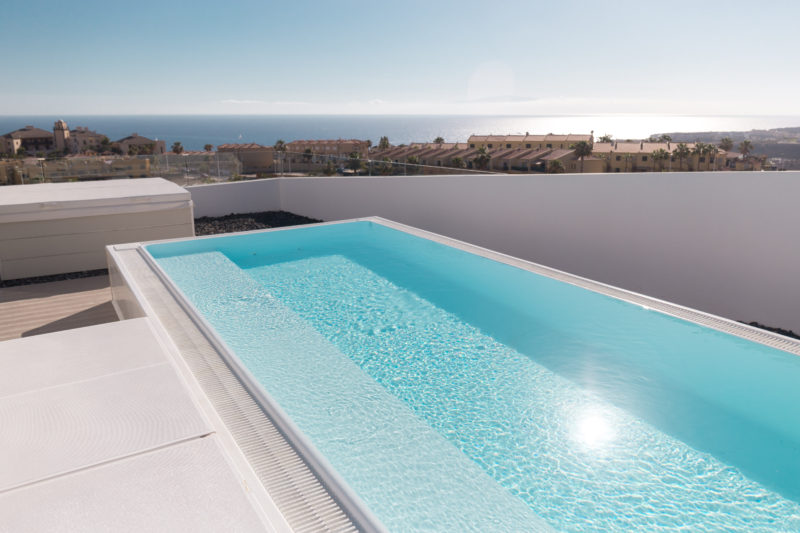 The location of the property is perfect, being situated between El Duque and La Caleta, just in-land from the Costa Adeje coastline. This means you are close to the ocean and beautiful beaches, but also in a quieter, more relaxed and tranquil area than other parts of Costa Adeje, so you can enjoy living either full or part time here in Tenerife in perfect harmony.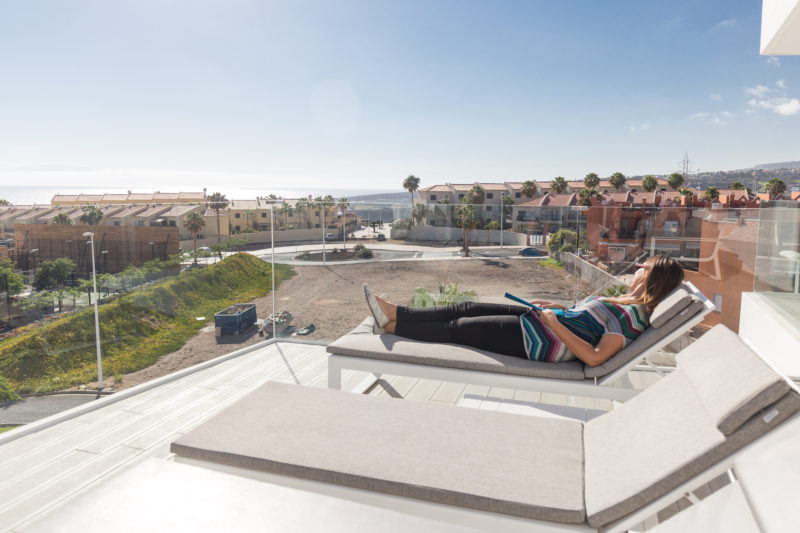 You are also a very short walk from the amazing Activate Sports Club where you can play tennis, padel, beach volley-ball and go to the gym. The apartment is also part of the Baobab Suites which is one of the most luxurious and exclusive resorts on the island, with top class dining opportunities inside.
Overall this is an absolutely fantastic property for a permanent relocation to Tenerife, as a second home in the sun, or as an investment opportunity to rent out to other people coming to enjoy their holidays here in Tenerife. If you are interested in renting out this property after purchase then a professional team from Second Home Tenerife will be able to arrange this optional extra for you, to give you complete peace of mind in your purchase.
For all the details on this luxurious penthouse apartment, see here: www.secondhometenerife.com/en/property/1519792
When people picture Tenerife, luxury investment property might not always spring to mind so easily, as opposed to other destinations such as in France, Italy or mainland Spain. While of course you can find properties to suit almost any budget, including no-frills studio apartments, there is also a growing trend for higher-end, luxurious properties, hotels and resorts. This may surprise some of you, but Tenerife and the Canary Islands in general, are certainly moving up market!
Video by John Beckley
Photos by Kate Michelle Conti