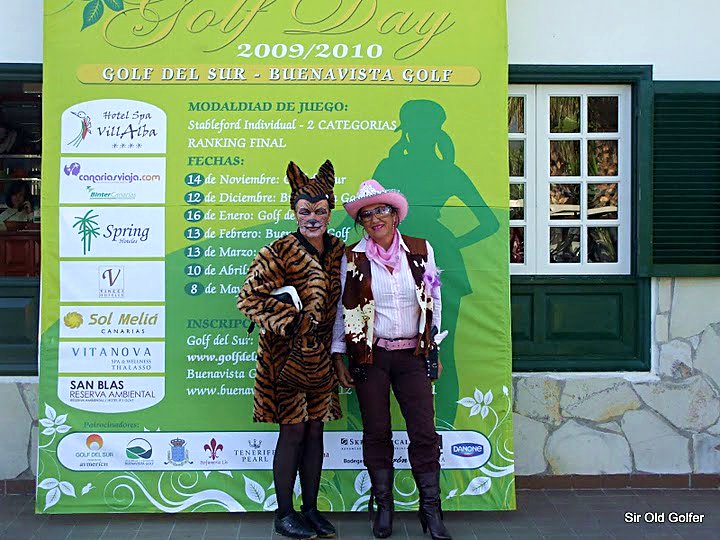 Golf Del Sur and Buenavista golf courses are holding seven sponsored golf days specifically for lady golfers throughout the golfing season.
The second of these was held on Saturday 13th February 2010 on Golf del Sur's emerald greens. To fit in with the madness taking place in other parts of the island at this time of year, there was a special theme for the day – carnival.
With prizes being awarded to competitors who turned up in the most eye-catching fancy dress costumes, some golfers went out of their way to win. As a result there were some fabulous costumes on show which added a lot of fun to the ladies' golf day.
Overall, around 60 competitors enjoyed 18 holes of stableford golf with a special green fee rate for the day. The competition was followed by a delicious dinner and a prize-giving ceremony which included a sponsored raffle with some fabulous prizes which meant most competitors didn't go home empty handed.
For anyone interested in joining in the fun, the next golf day in the series will be held on March 13th at Golf Del Sur when all lady golfers are welcome .
Contact Golf Del Sur reception on 0034 922 738170 for more details and to register.
See more pictures from the day from tee-off to prize-giving here.