As well as helping you to discover the very best of what this incredible island has to offer, the team here at Tenerife Magazine also love to support worthy charitable events and causes. It is too often the case that the mainstream media portrays a sense of doom and gloom across the world, and we are lead to believe by much of what is shown that we have lost a sense of caring for each other and important issues.

Instead, much loved and increasingly well attended events such as the yearly Carrera por la Vida/ Walk for Life here in Tenerife, prove this is definitely not the case. This annual event organised in aid of the fight against breast cancer continues to grow in stature and attendance, drawing in thousands of attendees who raise tens of thousands of euros every year in aid of this extremely important cause!
It was amazing to see once again so many people in attendance, with kids and adults of all ages, proving what an excellent event this is for families. A pink wave took over a section of the south of Tenerife with thousands wearing pink t-shirts and other items of clothes and displaying pink banners!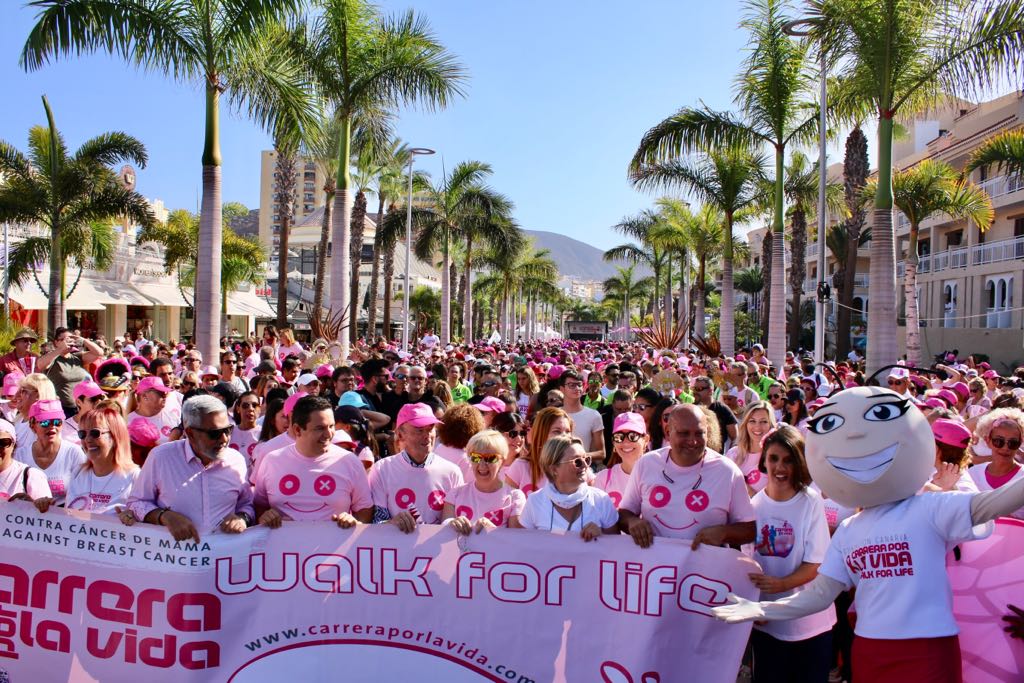 This year's 4 kilometre walk headed from the Golden Mile in Arona to Plaza Salytien in Adeje, with a steel drum band and costumed dancers to add to the fun and entertainment of the walk.
This event helps to prove that huge numbers of people care more than ever about issues they deem to be important and are prepared to come together to show their support of charitable causes. This year's fantastic Carrera por la Vida event was another record breaker, with over 5,000 people taking part in the walk and over 35,000 euros raised!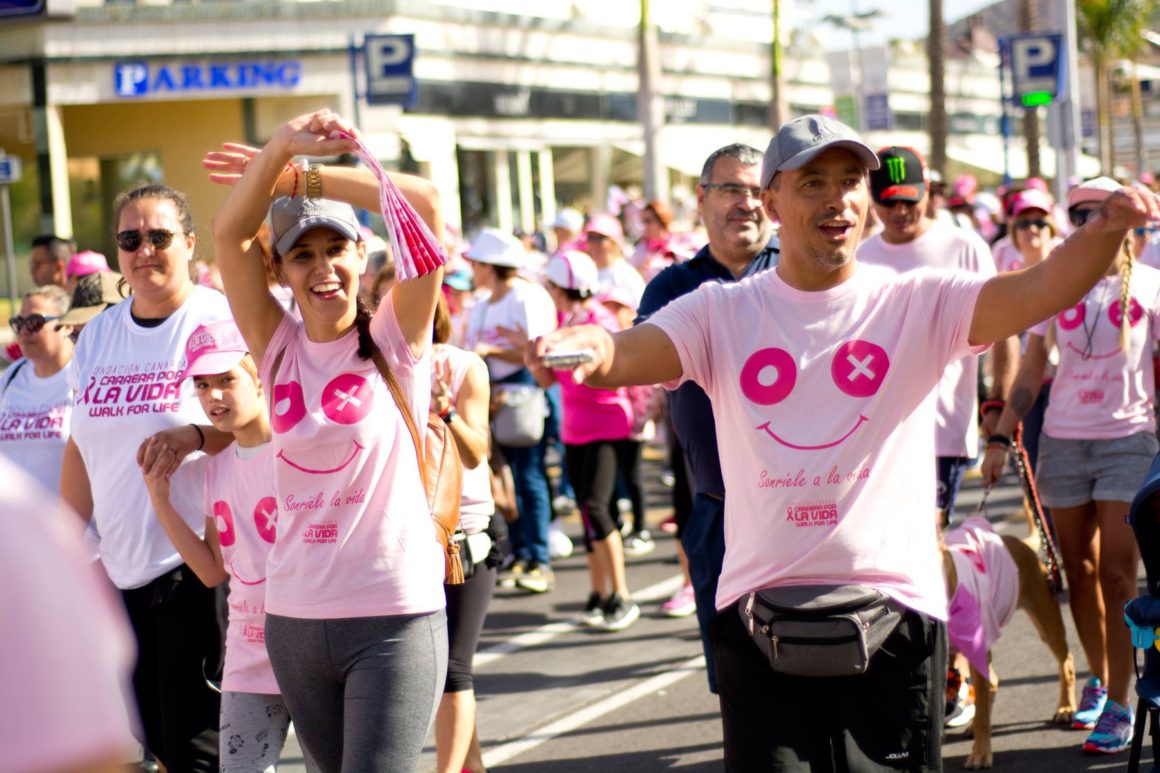 The Carrera por la Vida/ Walk for Life was originally organised and started 14 years ago by the hugely dedicated Brigitte Gypen to help raise money and awareness for the treatment of breast cancer. Brigitte, along with her team have once again worked extremely hard since the event last year to organise this 14th fantastic walk.

What this increasingly popular event has consistently proven, is how important an issue this is for people across Tenerife. Cancer is of course an absolutely terrible disease and globally breast cancer is the most commonly occurring cancer in women, and the second most common cancer overall.
Events such as the Carrera por la Vida/ Walk for Life are vital for raising donations to help fund research to combat this disease and raise awareness on how to catch it early for more effective treatment.

Once again we would like to offer a huge thanks from all of the team here at Tenerife Magazine to Brigitte Gypen and her team and all of the volunteers for organising such an excellent event.
The positive spirit of everyone taking part was so clear to see, with a party like atmosphere enjoyed by all along the whole walk. We are sure that this event will continue to go from strength to strength, gaining in popularity and increasing donations for this worthy cause.

To find out more about Carrera por la Vida see their website: http://www.carreraporlavida.com/ and follow them on Facebook.
It should be noted that donations are supervised by a Notary.
Media produced by the Canary PR team.
Video: John Beckley
Photos: Petra Kavšek