Over the years, Tenerife has built itself a bit of a reputation as a party island. So you'd be right in thinking that a lot of the resorts on the island cater to northern European tastes. Just a short stroll down Costa Adeje's main boulevard leads you to a mass of bars and restaurants serving meat heavy dishes. But, you'll be pleased to hear that things are starting to change. Tenerife is not only attracting a different type of tourism, those there to see its incredible landscape and wildlife, but it's also nurturing a very up and coming vegan scene.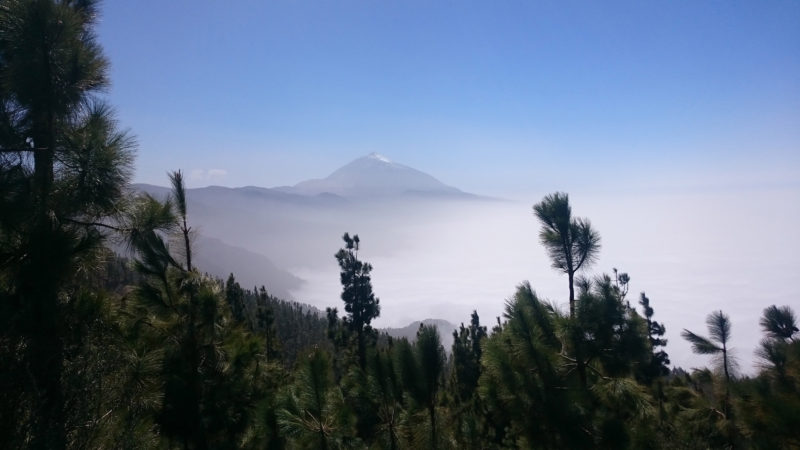 This vegan scene is not only flourishing in the main holiday resorts but also in some of Tenerife's traditional towns and villages and they aren't just carbon copies of vegan restaurants found elsewhere. Many take advantage of the local produce, like bananas, papayas and avocado which grow aplenty across the island. In doing so they create original and fresh dishes which blend traditional Canarian flavours with popular vegan cuisine.
Take the restaurant, El Guanche. Located in Masca, one of the prettiest and smallest villages in the Teno Mountains, this family-run vegetarian restaurant offers a fantastic opportunity to try traditional Canarian cuisine with a twist. Most things can be made vegan and the family adapt their small menu to what they have growing in their garden.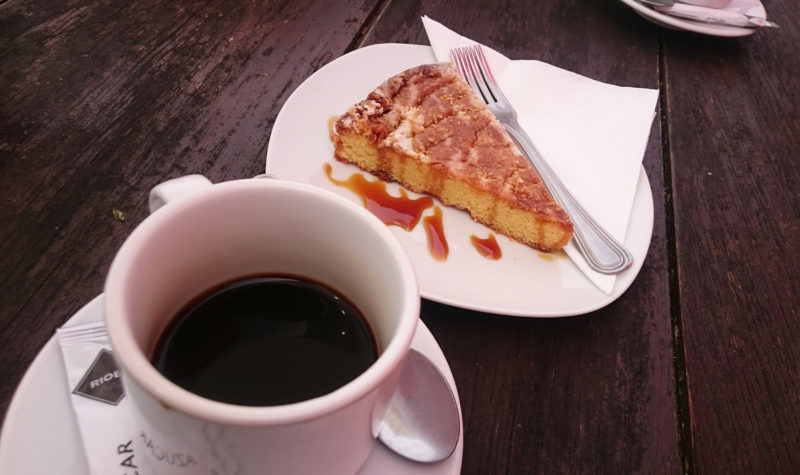 It's the perfect setting to try Canarian soup with homemade bread, or one of the many salad dishes with papas arrugadas, a traditional potato dish usually served with a chilli garlic sauce. Be sure to try one of their fresh smoothies and one of their sweet desserts, usually made with locally sourced palm honey. While the food is tasty, it's the view which makes this restaurant stand out. Surrounded by sweet-smelling flowers and lush vegetation, the
balcony looks out onto the Masca valley which blooms with citrus trees, palms and cacti.
For those keeping to the main towns, there is even more to choose from. K Vegan is situated in the popular tourist town of Los Cristianos and it's a neat little food stall found in the La Pepa Food Market, on the top floor of the Passarela Oasis shopping centre. It's a great place to stop and grab a quick bite to eat on the go.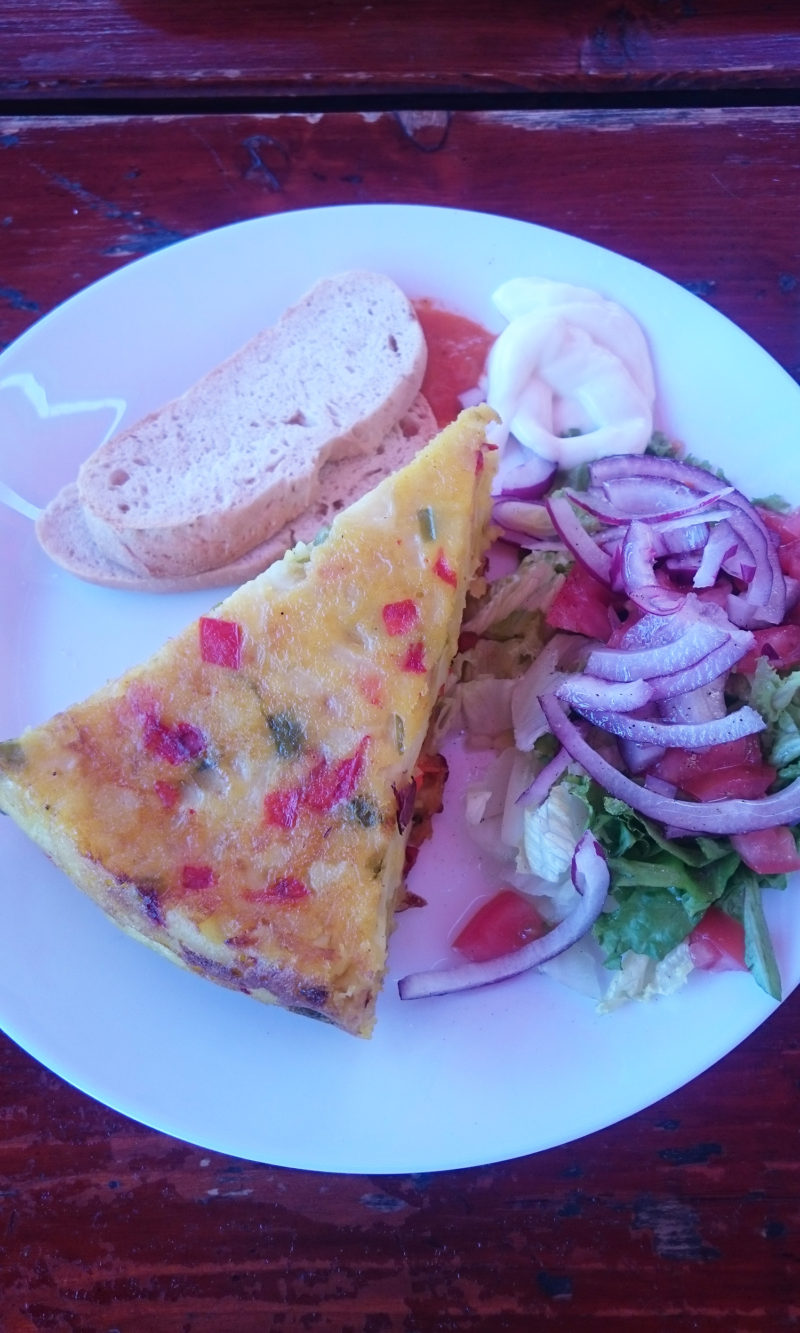 The menu is entirely vegan and offers a range of fast food dishes including falafel wraps, burgers (grain, soy and seitan-based) as well as a few specials including Spanish-style potato tortillas. It's vegan fast food at its finest and the falafel wrap is, to date, the best I've ever had. On top of that, there's also a variety of homemade kombucha drinks to try, including raspberry and mint, and mango!
For those wanting more vegan fast food, there's even a vegan chain restaurant in Tenerife called Burger Mel! It has a few establishments in the north of the island and offers a range of vegan burgers, hot dogs, fries and desserts!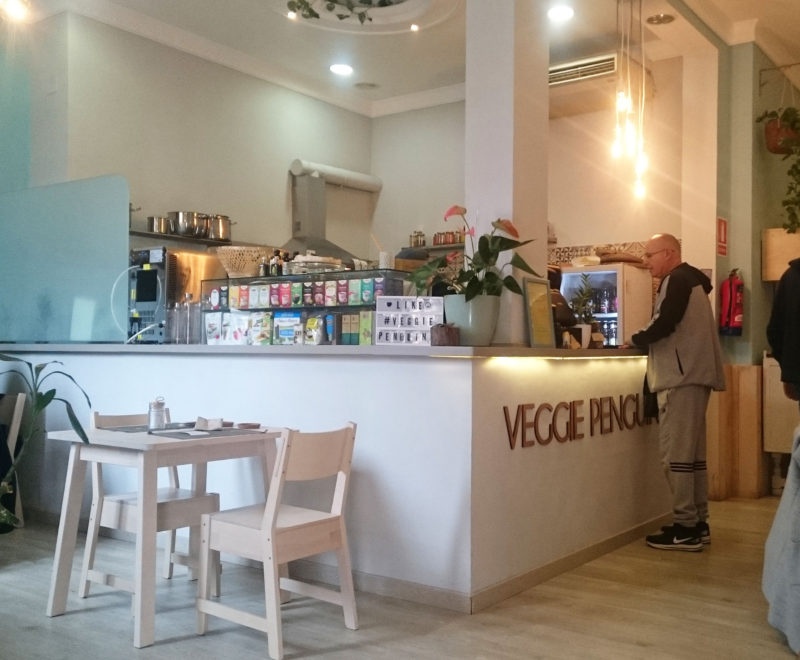 For something a little more unique, the main towns are also home to several independently run restaurants. One of the best is Veggie Penguin, located in the historic university town of La Laguna. Its vibrant and botanical inspired interior is the perfect setting for lunch and, with its fresh menu, it's easy to see why this place is a popular hangout for locals.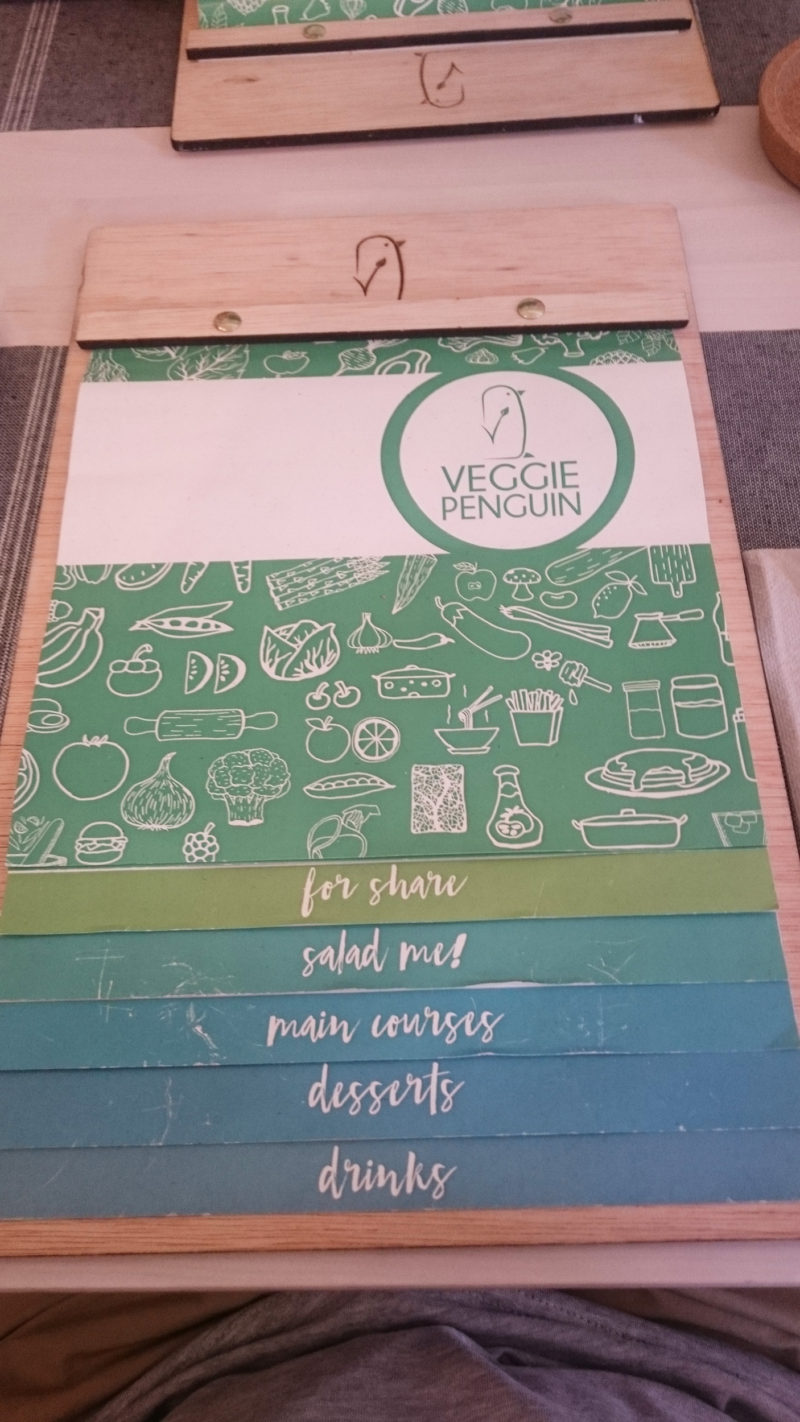 From fully customisable salads and pasta dishes to its lentil based burgers in the softest brioche-style pumpkin bread buns, it's no wonder it's advisable to book a table in advance. Make sure to try the turmeric almond latte!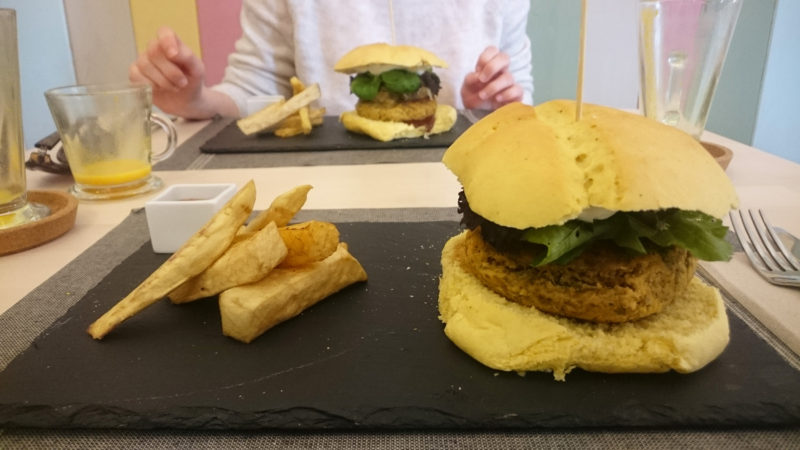 For those holiday-makers going self-catered, finding vegan food in the supermarkets is also a lot easier today than it was a few years ago. While meat substitutes are still yet to hit the market, most shops stock a wide variety of plant-based milk substitutes, including soy, almond and oat. Pulses are easy to come by, as are fresh vegetables and fruit and even soy yogurts. Likewise, one advantage of the island being a holiday resort is that most packaged
food lists its ingredients in different languages. This makes it really easy for non-Spanish speakers to check whether items are suitable for specific diets.
While most of the established cafes and ice cream parlours are slow to catch up and as yet don't offer milk alternatives, there are a few places you can treat yourself to a vegan-friendly hot drink and sweet treat. Sweet Paradise is one of those bakeries you don't want to miss. Located in the capital, Santa Cruz de Tenerife, it serves a variety of vegan cakes, cheesecakes, brownies and doughnuts – enough to satisfy anyone's sweet tooth. On top of that
it also serves a small selection of lunch options such as salads, sandwiches and burgers – making it the perfect lunch and afternoon stop off.
As well as that, I'd highly recommend paying a visit to Il Gelato del Mercato, a tiny ice cream shop located in the capital. (There's also another branch in Los Cristianos.) It's one of the few places I found that serves vegan ice cream, as well as gluten and sugar-free options, and every day they make different flavours freshly in their kitchen. The dark chocolate ice cream was absolutely divine, and mixed with the orange sorbet; it tasted just like Terry's chocolate
orange. I wish I had brought home tubs of this stuff!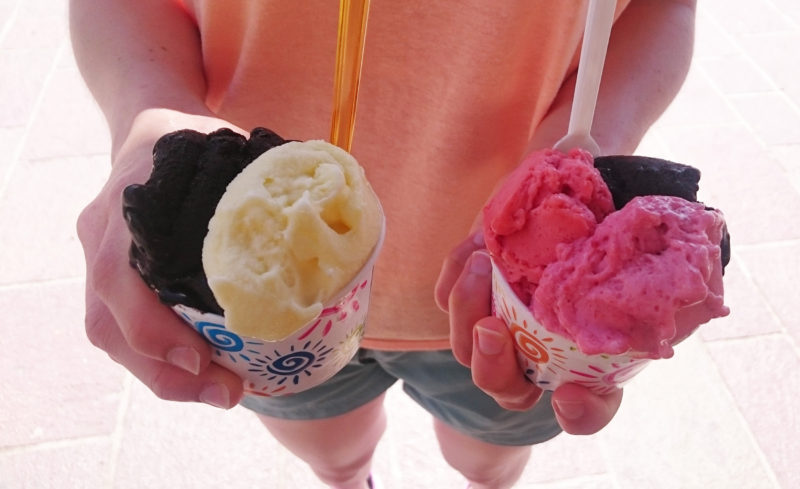 So with a little research, it's relatively easy to find vegan-friendly food throughout Tenerife – and this food isn't second best. These small establishments, which are promoting veganism, experiment with exciting fresh flavours to create food that closely rivals some of the best you can find in the well-established vegan cities of Berlin, Edinburgh and Amsterdam. It's only so long before veganism becomes mainstream in Tenerife and that's when things get
really exciting.
Text and Photos: Jessica Gray (www.veganadventurist.com)
---