A beautiful city in the northeast of Tenerife, Santa Cruz is known for its immense port and boasts a splendid mix of historic and modern Spanish culture. With a good range of things to see and do, and many quality restaurants and bars, the capital city is a great location for culture, walks and a chilled out atmosphere.
1. The Restaurants / Tapas
Prepare to feast because the restaurants, especially those specialising in tapas, are plentiful and the food is super tasty.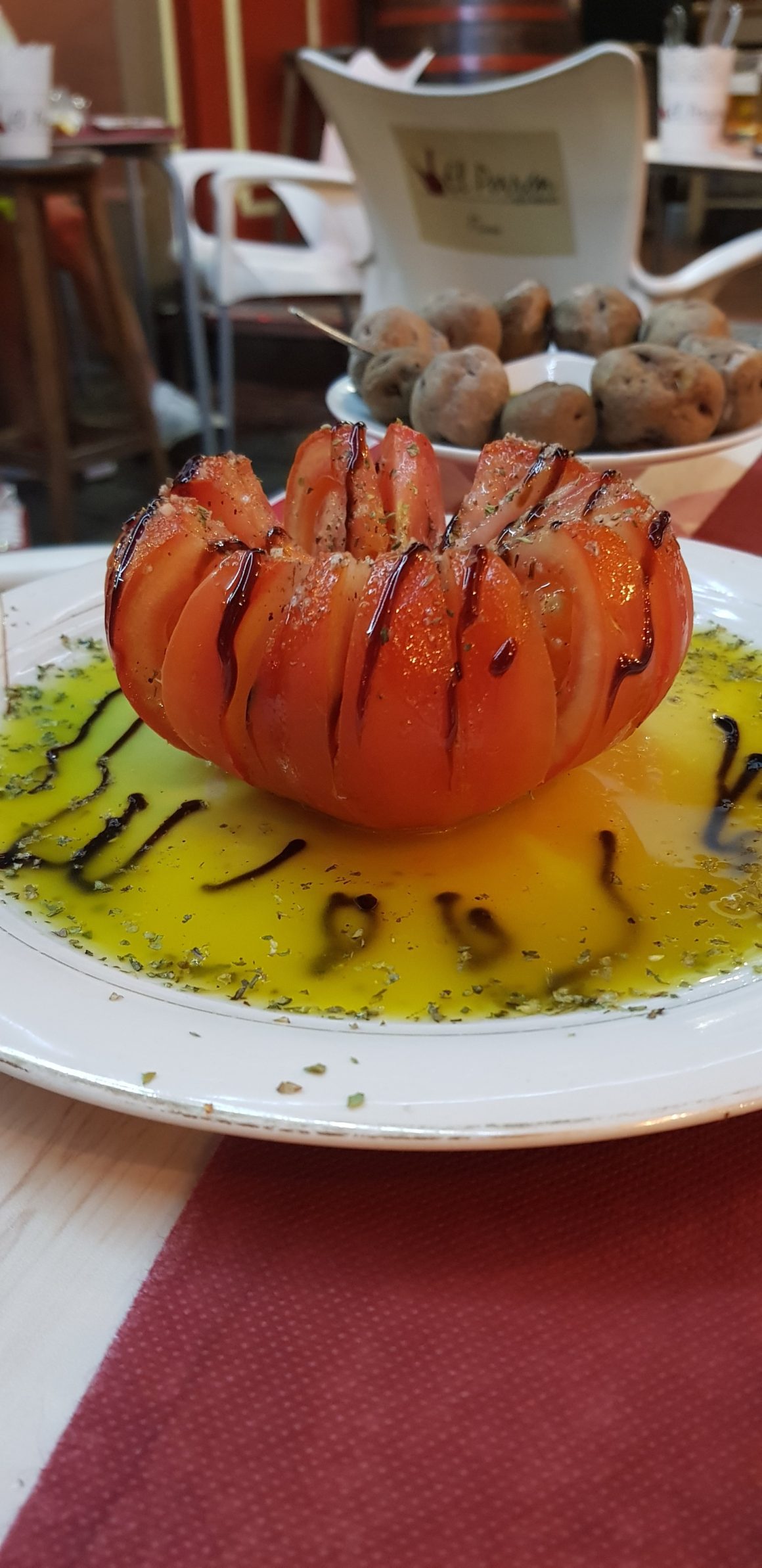 A particular stand out, El Perron Tasca Andaluza, is hosted by the more than accommodating Pepe. Funny and helpful, he gave us great suggestions for our vegetarian/vegan palates.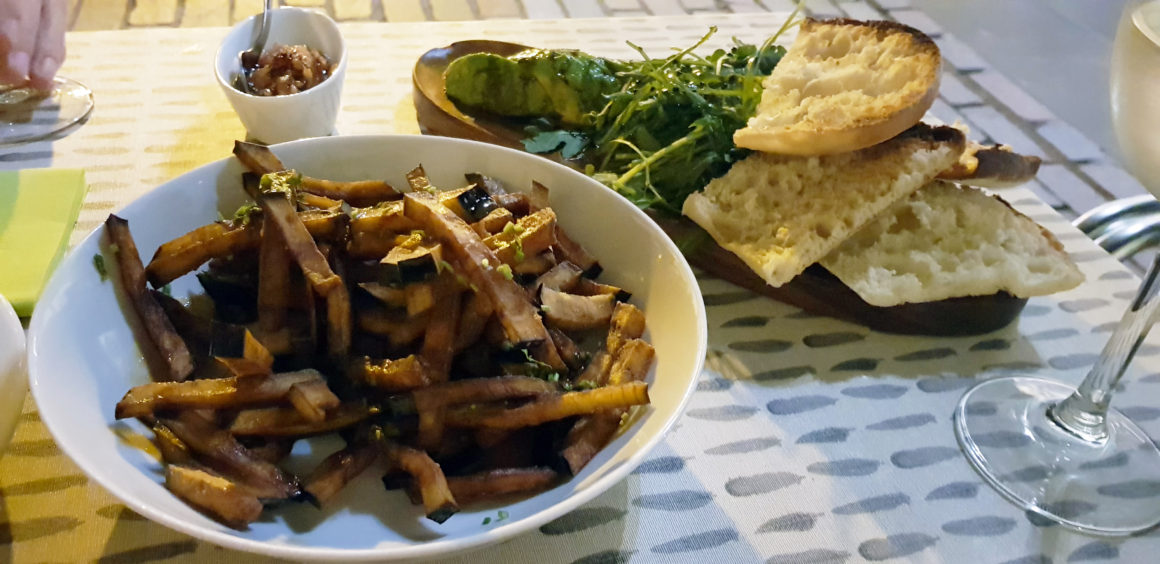 Another notable mention is La Concepcion, which is situated opposite to the historic Church it's named after. Giving you more than generous tapas portions the prices are very reasonable and the setting inside and outside the restaurant offers up a wondrous mix of the historic and modern.
You can easily spot the iconic Tenerife Auditorium, designed by Santiago Calatrava. A stand out feature of the capital city, and easy to get to.
A must see for all visitors to Santa Cruz, music fans will be more than happy with the variety of concerts here, including opera, classical and pop.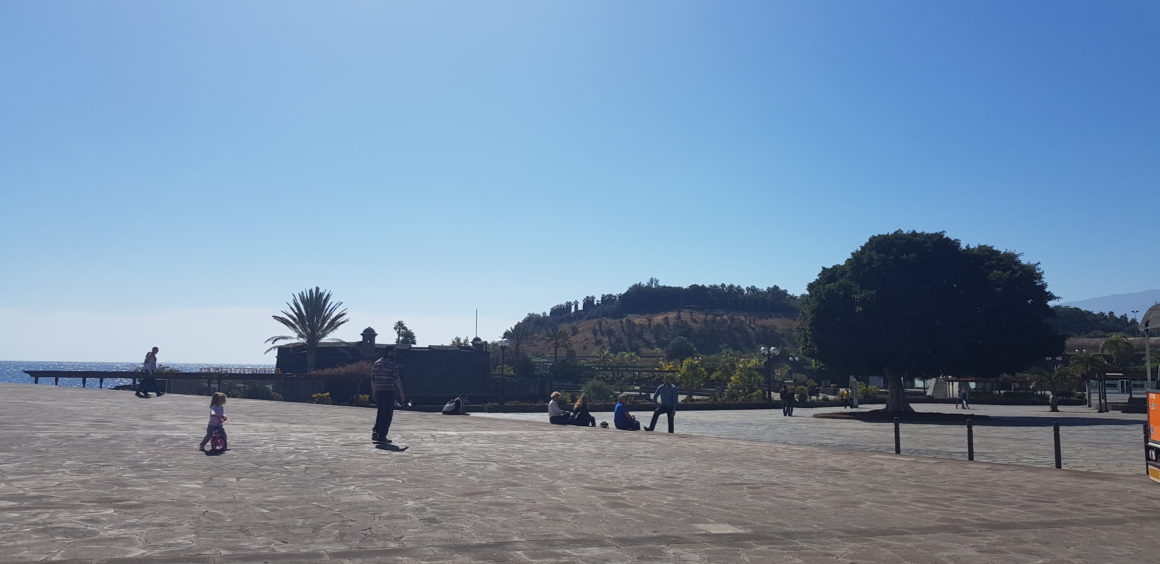 Guided walks are on offer here and you can also take in the amazing views of the beautiful ocean or the city disappearing into the mountains, at the MAG Café Bistro.
3. The City: Less Resort, More Spain
About an hour bus ride from the south airport, Santa Cruz has fewer tourists, but the city has more of an authentically Spanish feel to it.
The people are so laid back and the streets are very clean. Adorned with beautiful mixes of authentic Spanish architecture blended in with the more modern buildings.
There's an excellent selection of features and sights including the Museum of Nature and Man, TEA Tenerife Espacio de las Artes (Tenerife Space of the Arts), independent and chain shops, and the architectural stand-out of Iglesia Matriz de la Concepción, a church which dates back to 1786.
The city also has an excellent tram and bus services so you can easily get to where you need to go.
The impressive Spanish/Arabic arched entrance should be enough to attract
anyone into this market.
But once inside you can find a whole host of local merchants selling a vast variety of fresh produce including fruit, vegetables and fish all at good prices. A must-visit for those want a real taste of the Spanish spirit.
5. The Parks
Santa Cruz may be a city but it hosts some breathtaking parks and natural spaces.
Parque Garcia Sanabriaarguably the most popular park to visit, this beautiful space has a Mediterranean theme; paths lined with tropical trees, including palms, a clock made of flowers, a stunning central fountain and a pond section with many merry frogs chirping within.
This park also has a lovely café (Strasse Park) so you can grab an iced tea or a latte. The Palmetum, once the site of a rubbish dump is now a beautiful garden full of the largest collection of palms in the world.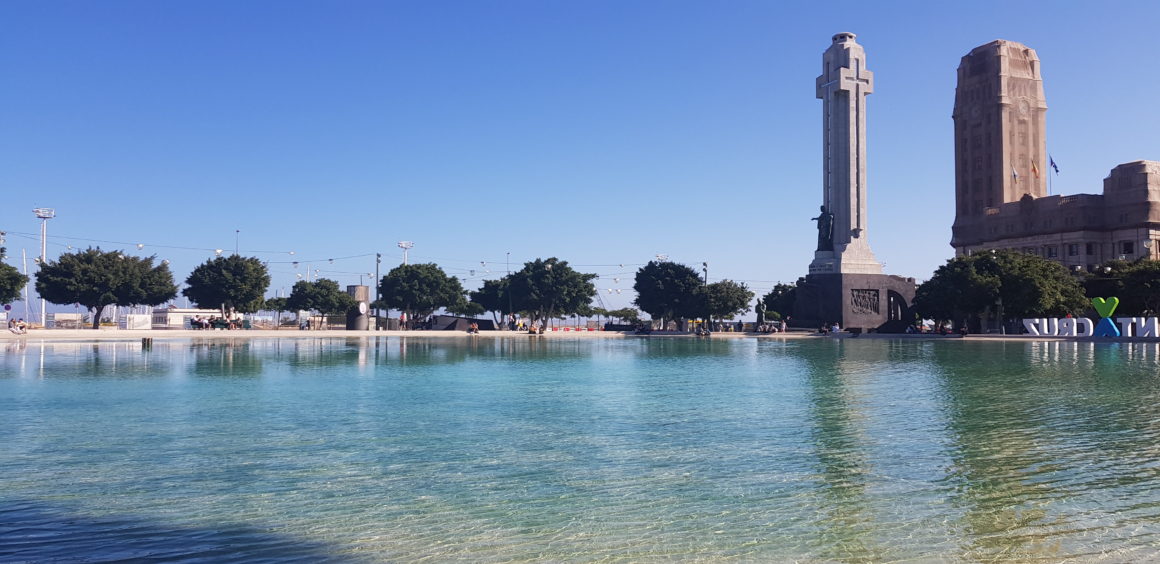 There's also some lovely places of note within the city including Plaza de Espana, which boasts a man-made lake with plenty of cafes and restaurants and Plaza Weyler, a pleasant square with a white marble fountain situated in the centre.
If there's ever a reason to visit earlier in the year then the Carnival is it! The second biggest in the world after that of Rio de Janiero, the carnival is held every February and attracts people from all over the world who join in the two week long celebrations.
The Casa del Carnaval / Carnival House houses a permanent exhibition of costumes, documents, posters and it's own café and store.
For those who love to soak up the sun, just a short bus ride from the city centre is the golden beach of Las Teresitas.
Arguably, one of Tenerife's best beaches, the water is a cool and clear blue, palm trees are dotted along the entire beach and the sand is golden as it was imported from the Sahara desert. Then there's the mountain back drop which makes this beach such a stunning and popular location.
Looking for something closer to the city, then the Maritime Park is an ideal place for everyone to enjoy. With beautiful views of the Auditorium and the Palmetum, the park is easily accessible by car or public transport.
Designed by famous Lanzarote artist Cesar Manrique, the park has 3 saltwater swimming pools, yet more palm trees, shops and a restaurant service as well as being a unique place of beauty.
8. The People
You may need to brush up on some Spanish phrases, just in case, when visiting Santa Cruz. As it's less on the radar than the south fewer people speak English, or at least not as much.
Having said that a lot of the staff in the bars and restaurants seemed to speak English to some degree. The people are very friendly and accommodating and can be as happy to practise English with you as you will be to practise / test your Spanish.
9. La Laguna
The cultural capital of Tenerife, La Laguna is made up of historic mansions, quirky and unique shops and some lovely restaurants and bars.
A few places of interest are the Catedral de Nuestra Señora de los Remedios (La Laguna's Cathedral) and The Church of Nuestra Señora de La Concepción, both beautiful historic pieces of architecture.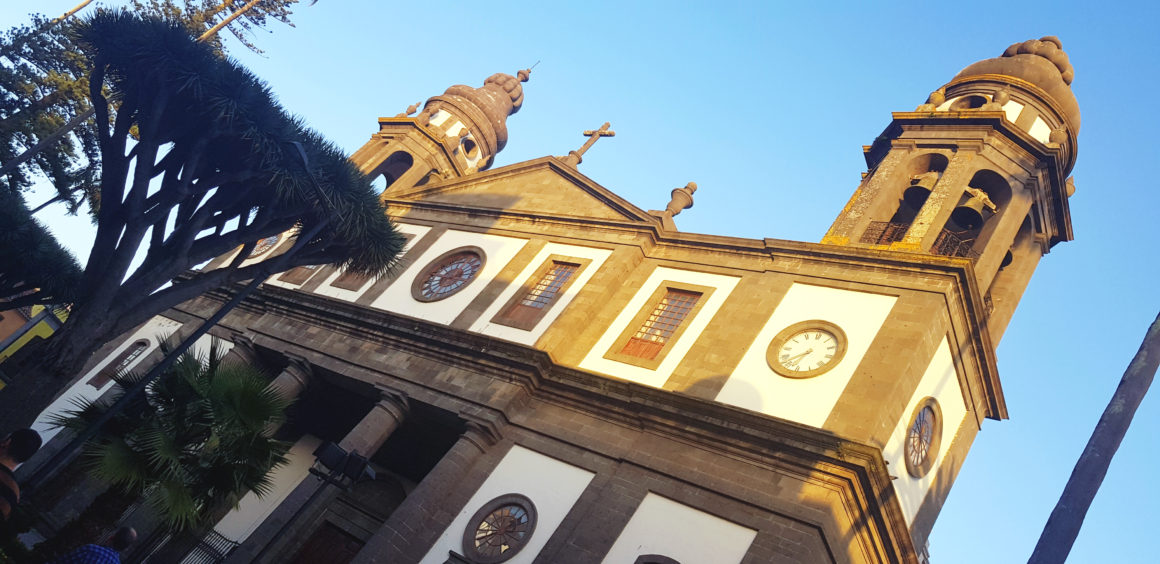 La Laguna has a bustling energy to it and being so close to Santa Cruz there's no reason not to visit.
This lovely long walkway is an amazing experience for those who just like to wander and see what they find.
Underneath trees and with various art sculptures and pieces along the way,
there are many opportunities to find more localised shops and restaurants and it is an enchanting way to see the city.
Text and Photos by Tania Lawrence