La Montañeta del Fraile (the monk's hill) is a volcanic cone on the eastern boundary of Los Realejos overlooking La Orotava and Puerto de la Cruz. On the summit, a small white Ermita stands, keeping a lonely vigil over the valley until the 3rd May comes round when locals make the steep walk to its little plaza to celebrate the Fiesta of the Cross.
Only thought to have appeared in the thirteenth century, the little mountain was originally known as La Montañeta de la Luz (the bright hill). But in the eighteenth century one man left his mark on its slopes and his name on its deeds.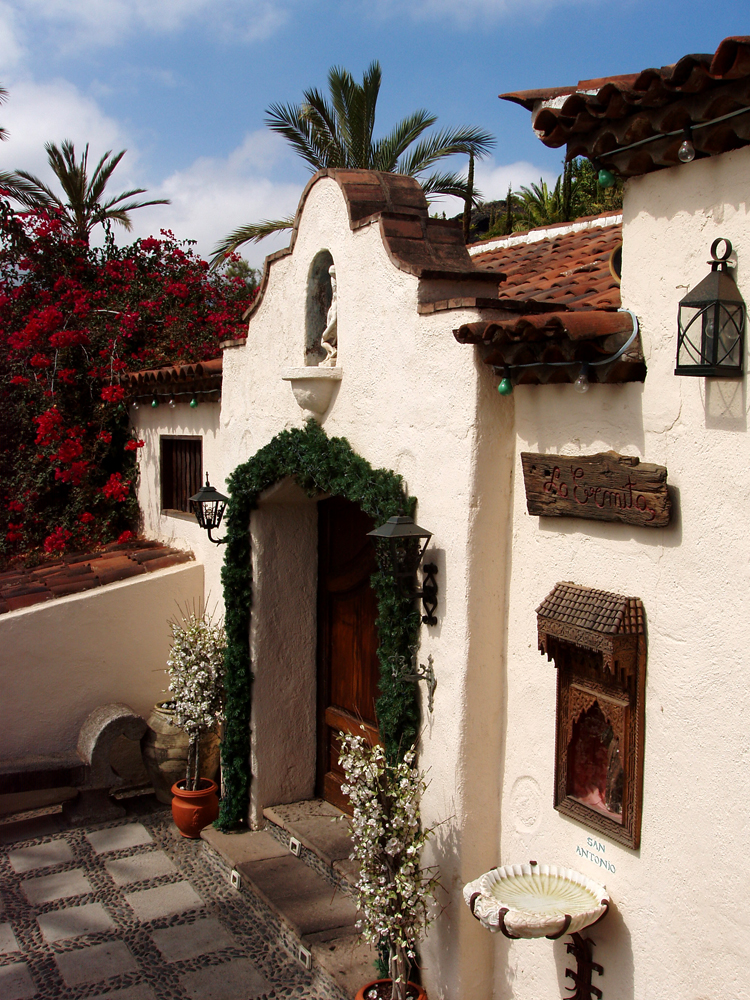 The Parable of the Monk
In 1788, the story goes, a Dominican monk named Fray Antonio el Gomero set off on his mule to raise funds for the Convent of Nuestra Señora de Candelaria. From every bodega he asked if he could fill one of his barrels with grape juice from the recent harvest. From the Guanche tribes he asked for goat kids which he drove back to the north.
Over time, Antonio filled his cellars with good wine and his pastures with healthy goats, all of which he sold for handsome profit to benefit the Convent. For many years, the monk lived on his little mountain and continued to raise funds from his goat and wine business.
When he died in 1811, the locals re-named the hill La Montañeta del Fraile in his honour.
Keeping the Faith
Five generations after Fray Antonio served goat stew and wine to the local parishioners, the finca, walkways, botanical gardens, shrines and courtyards of El Monasterio occupy 100,000 sq metres of La Montañeta del Fraile serving excellent food and wines in its five restaurants.
In deference to its alleged monastic origins, names like "˜El Confesionarío' (the confessional) and "˜El Convento' (the convent) are carved onto heavy wooden doors leading to cavernous dining halls and intimate sequestered corners.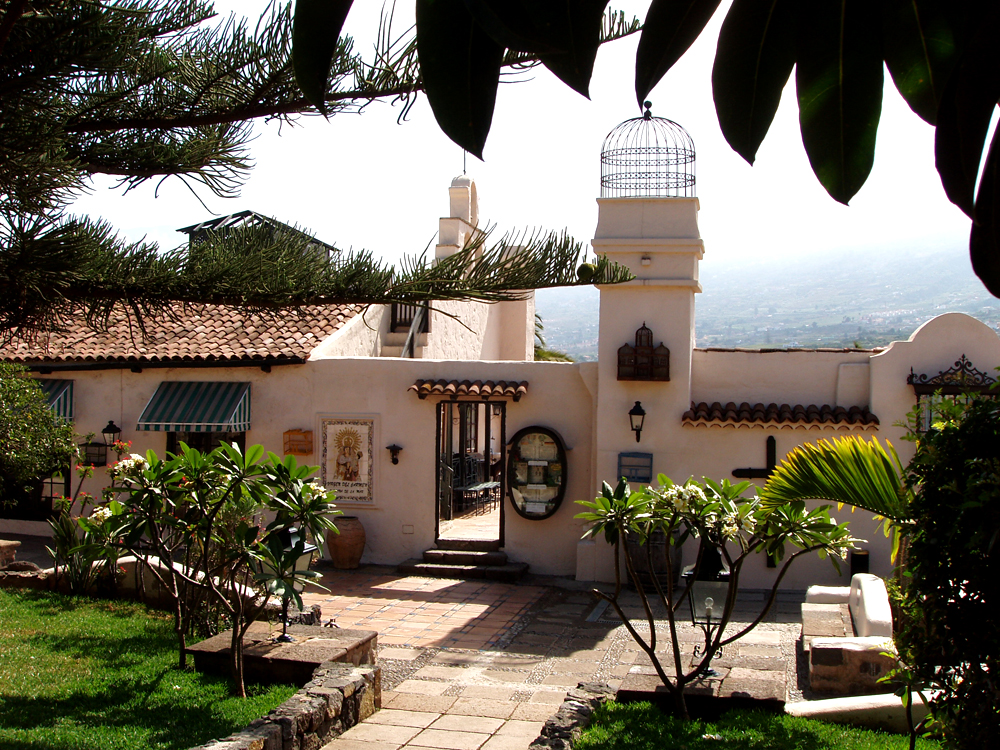 All Creatures Great and Small
And it's not just visitors who enjoy the monastic surroundings.
Peacocks amble along the walkways, displaying their fabulous feathers and putting the flame red bougainvillea temporarily into the shade. Ducks and geese waddle amongst the trees, drinking from the rills or heading back to preen their feathers and float in the duck pond. Hens with long trains of chicks, like ribbons on kites, tic-tac their way through the legs of goats and ponies in the paddocks while cockerels kick up the red, soft earth into a cloud before ushering in another false dawn with their trademark cries.
The monk's hill is a local landmark and with its Christmas lights sparkling above the valley, it's a beautifully festive spot to enjoy a glass of wine and drink a toast to Fray Antonio and his goats.