Tenerife is full of colour, beaches, sun and exotic plants (if you head further north of the Island). Tourists have such a variety of things to see, places to visit and wonderful culture. If you are a traveller that likes to get to know the people and culture of where you visit, you will love the Canarian folk as they are the friendliest people that I have met!
What is not to like about Tenerife?  All year sunshine, scorching summers, an array of hotels, bars and restaurants to choose from. Tourists are spoilt for choice when it comes to dining, accommodation and beautiful clean beaches.
From experience, here you can find 10 amazing options for the south of Tenerife which range from dining to beaches, to where to visit or excursions. Whatever you decide to do on your holiday to Tenerife, either relaxing or packing your days with adventure, without doubt, you will have a fabulous time.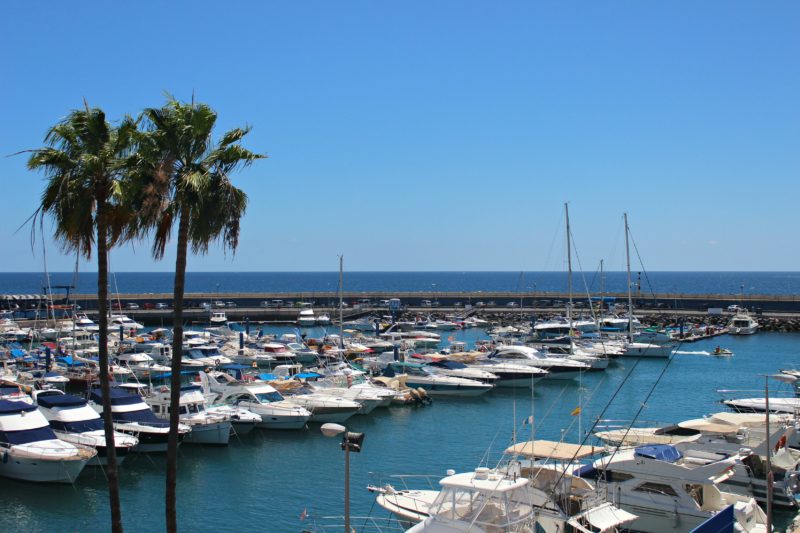 1. Sea, Whales & Dolphins
Feeling free, at sea and watching the wildlife was something that will be one of my best memories in Tenerife! This excursion was simply fabulous, fun and natural. Watching the whales and dolphins out at sea was how it should be. The crew at Neptune Sea Company, based in Calle de Colon, Costa Adeje were absolutely first class. My choice to head out via the Peter Pan (Portuguese Goleta) was brilliant and they offer other sailing options to suit all tastes.
One thing I really liked about this company is the crew spoke lots of different languages, they were very friendly and safety was their first priority at all times. Loved this adventure! Well worth a trip out and you can find out more about these excursions by visiting their website: www.barcostenerife.com
2. Siam Park & Oriental Beauty
The most well known and talked about water parks in Tenerife and one of the best in Europe. A day out here will make the family have a day to remember. The water slides are challenging in areas but there are also relaxing rides which make this place a fabulous option for the whole family. There is even a smaller children's water park area so parents can feel relaxed knowing the little ones are also enjoying the fun. There is also a giant man-made beach which has fabulous waves that is often rented out at night for surfers to practice their skills.
The park is filled with amazing exotic palm trees, plants and oriental statues, that are simply stunning. If you have not got around to visiting Siam Park, what are you waiting for? Add it to your list and enjoy the adventures of  Tenerife. For more information, visit their website: http://www.siampark.net/index.php/en/
3. Wine Tasting, Growing & Friendly Staff
If you are looking for a half day excursion and like wine or want to know more about how the local wines are produced, this is a perfect option for you to choose. Villaflor is a local village, based in the south of Tenerife and higher above the ground level. It can get pretty hot up there so make sure you take sun cream, a hat and water.
Vindos Angola is a family run winery which will offer you some amazing information on how the wine starts from the grape plant, right up to it being bottled. You will get to taste some of the delicious wines, cheeses to nibble on and then a light lunch. The staff are friendly, extremely knowledgeable and they arrange for collection and drop off at your hotel. You can find more information via Facebook.
4. Mini Golf course in Playa de Las Americas
If you are wanting a few hours to fill in your day in Playa de Las Americas, the Santiago Mini Golf (opposite Hard Rock Café) is a good choice. This is often missed as it is set back and hidden behind the cafeteria. All around this area is so colourful, with stunning mosaics. The Mini Golf features cactus plants, flowers and water features. Perfect for any age, group or family. Great location for a day out too!
5. Hard Rock Café & Theatre
Again, set in Playa de Las Americas, the Hard Rock Café is a popular choice for tourists who want the experience of an American diner type food. They offer a great menu, even for those fussy eaters, and tourists get to see the walls which display discs, guitars and other memorabilia.
Of course, this would not be a tourist attraction without the shop at the exit where you can purchase a T-Shirt, cap or other branded merchandise. Set alongside the theatre, it is easily recognised by the large columns and water feature which hosts a statue of a guitar.
6. Tranquil beach of Playa San Juan
If you are looking for a quieter option and away from the major beaches of Playa de Las Americas, Los Cristianos or Fanabe (Costa Adeje), this pretty little harbour offers a small beach which is not well known to tourists. Playa San Juan is based in Guia de Isora (heading from Costa Adeje to Los Gigantes) and an easy bus ride.
It has some nice restaurants, the harbour which offers great water-themed excursions and a stunning beach walkway where you can sit in the shade. With a beach area of golden, black and pebbles, the area offers sunbeds and a small bar on the beach. Perfect for a peaceful day out, bit of food and a nice glass of Sangria.
7. Afternoon or evening Tapas in Callao Salvaje
My visit to Callao Salvaje included a really nice view of some rugged coastline and a walk around the local shops, restaurants and bars. One of the best places to visit for your holiday memory box is to try the tapas at 'The Edge Restaurant' at Pearly Grey Ocean Club.
The quality of the food is outstanding and the sunsets will offer you the most amazing views for your holiday photograph shots. The food is first class and all credit to the team, they deliver some amazing dishes. More information can be found by visiting the website: https://www.pearlygrey.com/
8. Fine Italian Dining
If you like good Italian food, nice relaxing atmosphere and a romantic setting, Monte Christo restaurant in Costa Adeje is a winner. The soft music, personal service and quality food is a great choice and nice holiday treat. It is not the cheapest but you get what you pay for; excellent food and classy surroundings.
The desserts are mouth-watering and I would recommend the chef's home recipe for Tiramisu. My appetite has just increased thinking about the food here. You can find more information on https://www.facebook.com/MonteChristoTenerife/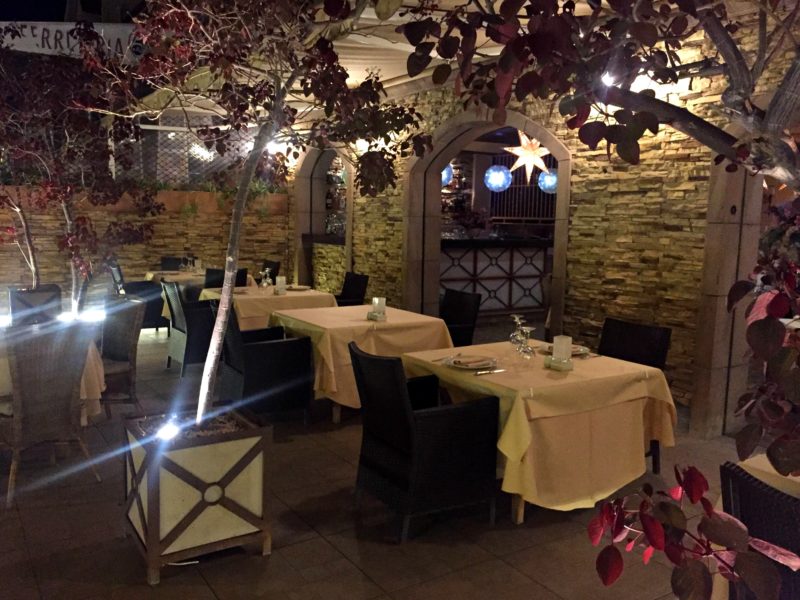 9. Siam Mall shopping in Tenerife
Most tourist resorts offer the same type of shopping experiences of souvenirs, T-shirts and general items that really, end up as clutter. What is difficult to track down in Tenerife is clothes and woollens, shoes or other clothing which can be a little more expensive. If you are looking to top up your holiday clothes or forgot to pack some items, head over to Siam Mall as there are some really good clothing shops which are not expensive. More in line with the latest trends and really good value for money.
You can take advantage of the lovely cafes or restaurants here and even catch the Free Bus which are available from Playa de Las Americas, Los Cristianos or Costa Adeje. With the recent addition of Starbucks, you can grab a coffee and enjoy some lovely shopping at a price that will not put stress on your holiday money. What more could you ask for? More information about Siam Mall is available here: https://ccsiammall.com/
10. Lady Candelaria and Basilica
Candelaria is very famous in Tenerife and Lady Candelaria is regarding as one of the most respected and religious patron saints on the Island. The statue of Lady Candelaria attracts the most pilgrims each year and has visitor's, year upon year from around the world.
The Basilica (church) is stunning, in pristine condition and well loved. Set on the rugged coastline with the statues of the Guanches facing onto the Plaza, this is a great tourist attraction to visit to pass the day. You will get to see local culture, local food and beautiful architecture. Simply beautiful!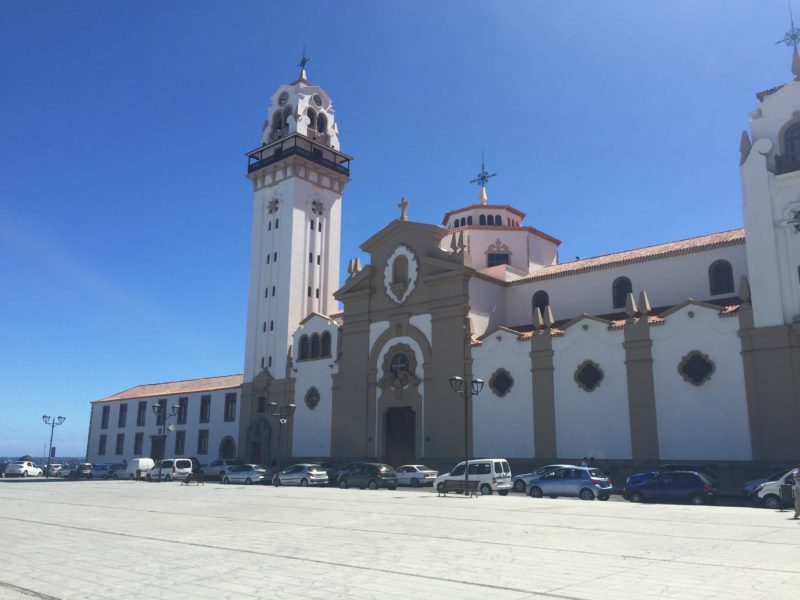 The Island is packed with true beauty from rugged volcanic mountains to wonderful coastlines, stunning sunsets and exotic greenery. A perfect holiday choice for any age and it is easy to see why tourists return back to this amazing Island time after time.
Text and Photos by Dawn McIntyre.
You can read more about the places, adventures or food via Dawn's blog www.tapasintenerife.com