Picture a travel writer and you're probably imagining them supping piña coladas by the hotel pool. And you'd be right to. As a hotel reviewer, I have to cover the establishment's food and drink options; so obviously need to sample them.
What you're probably not also conjuring up in your mind is the image of a laptop. But a travel writer has to taste and then type. A computer and camera are two of the first things we pack, and we share preview pictures (which can also be taken with a mobile) on the likes of Instagram and Twitter.
All three items were certainly in my luggage when I visited the neighbouring island of Tenerife (I'm based on Gran Canaria). I was invited to the island as part of Tenerife Magazine's Influencer programme. And founder/social media guru John Beckley was there to meet me at the airport.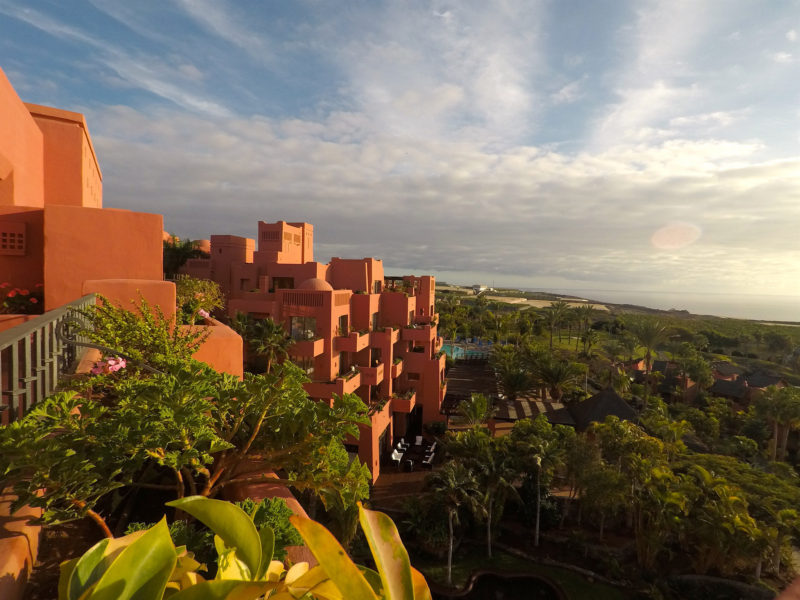 John is based in Playa de San Juan, in the island's south-west. Seeing as I was staying at the nearby The Ritz-Carlton, Abama; he was a fount of local knowledge which I gleefully tapped into. Although he had already visited the hotel many times, John still joined me in a full and frank tour of the complex with the hotel's marketing and communications coordinator, María Ángeles Guerrero.
This was followed by a working lunch at The Ritz-Carlton, Abama's  Beach Club. Working as in before we could tuck into the Instagrammable dishes, we had to photograph them. And mouthfuls were interrupted by putting pen to paper (with the laptop left in the room as our transport to the Club included golf buggy and cable car) for future reference.
I had been commissioned by World Travel Magazine to write a feature about Tenerife. You can read a preview of it here. The full version is hidden behind a paywall I'm afraid, only available to magazine subscribers.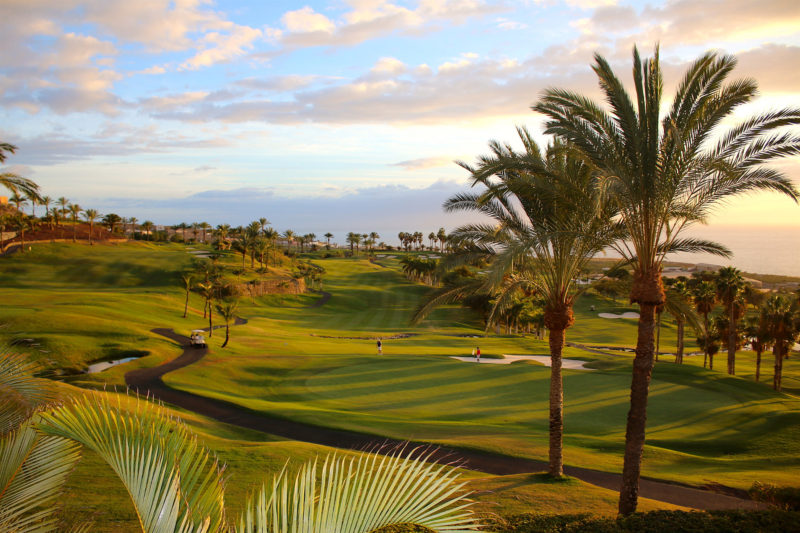 My trip also involved a potentially soil-your-own-swimwear kayak excursion with John. The Atlantic can get quite choppy at times. I recovered with a restorative glass (coffee on the Canary Islands apart from café con leche is typically served in crystal rather than china) of carajillo (the blackest/hottest coffee with a shot/slug of cognac).
Next on our to-do list was a caña (half pint of island-brewed Dorada lager) at Playa de San Juan's Cofradia de Pescadores Nuestra Señora de la Luz. This is equivalent to the Fisherman's Trade Union Staff Restaurant. But one which is open to the general public too.
To build up even more of an appetite, John and I embarked on a mini cliff-side hike to a ruin. It looked like an old religious building and definitely gave off that aura. But later research revealed a more prosaic truth: this was the area's old pump-house.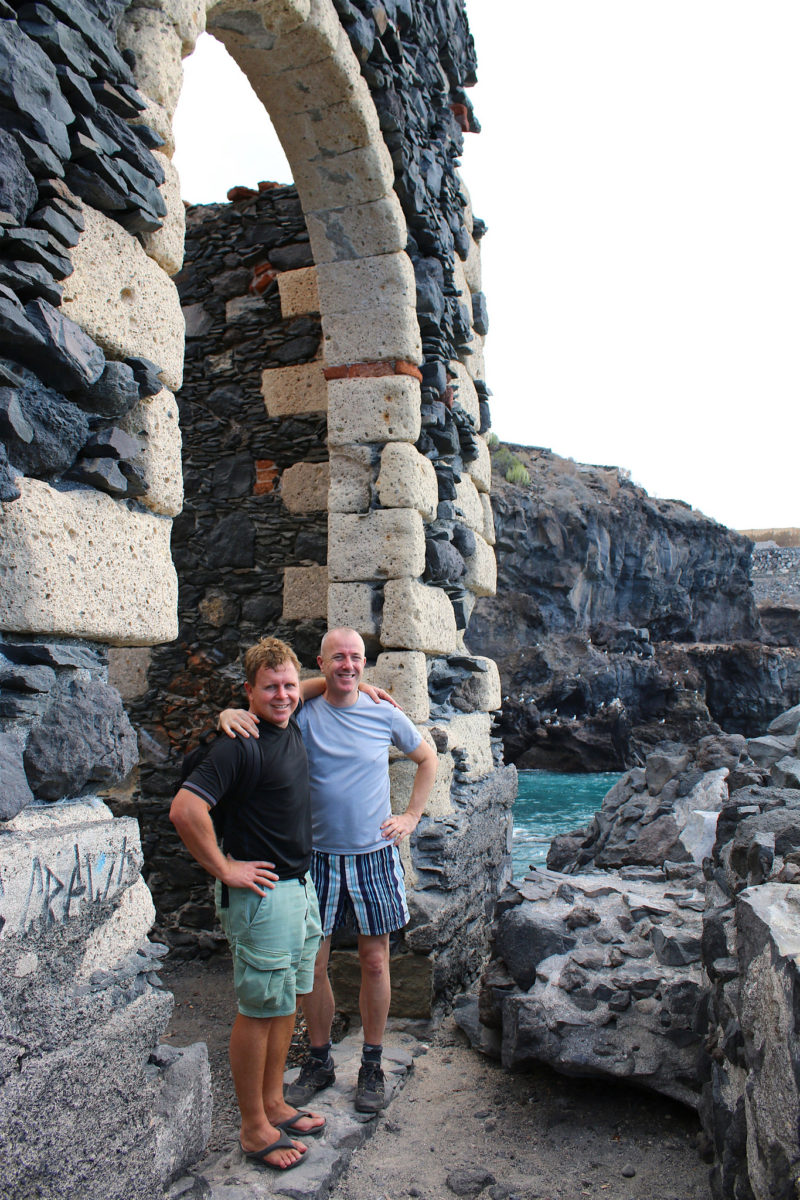 I rounded off my weekend of work with another busy meal at Restaurante Marlin. Joined this time by my trusty laptop. Well, articles won't write themselves, will they?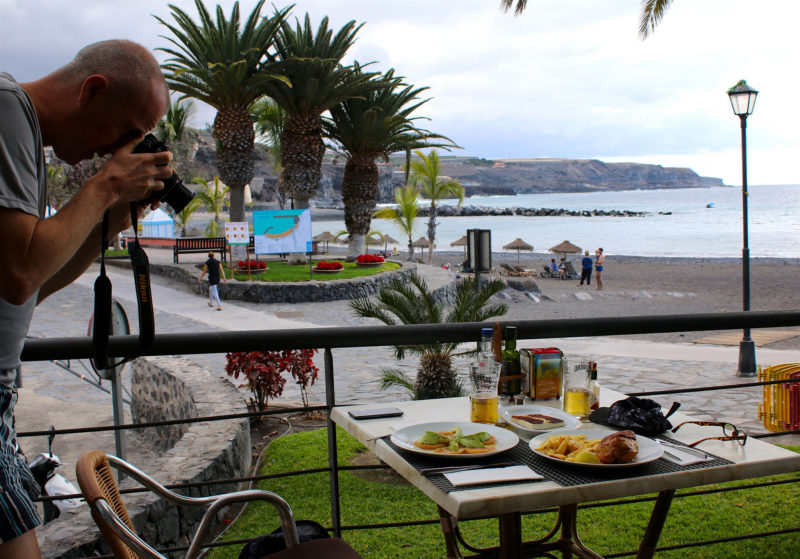 Article written by Matthew Hirtes – Springtime Publishing Author