Lately there has been A LOT of snow in Tenerife, so much so that I have had people writing to me very worried that their holiday in the sun in Tenerife is going to be more about snowmen than sandmen.
I am here to put your mind at ease.
Yes, there is snow in Tenerife right now, and yes, the snow is just as cold there as anywhere else. However, the good news is that it tends to stay up high in the mountains, and covering Mount Teide, Teide National Park and some of the villages and towns like Vilaflor that are much higher up than the coastal resorts.
This means that the beach resorts are sunny with temperatures still somewhere between around 18 degrees and 22 degrees depending on where you are. You could actually go up the mountains in the morning, build a snowman, and come back down to the beach after lunch, and sunbathe (and maybe build a sandman).
So, pack your gloves and your swimwear and go out and discover the best of what Tenerife can offer. Of course, you could always make some woollen bikinis, and swimming shorts to take with you just in case 😉
To see the weather for Tenerife visit Playa de las Americas weather or Puerto de la Cruz weather or Teide National Park. The summit of Mount Teide is much colder and the weather for this can be seen at Mount Teide Summit.
Whatever the weather, I am sure that you will have a wonderful time in Tenerife 🙂
Text and photos by Lynne Knightley
If you wish to read more about amazing things to do in Tenerife, then take a look at Lynne's excellent guidebook.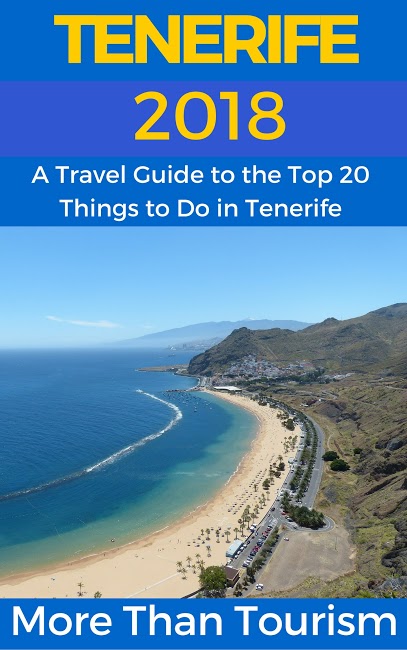 Simply click here  > https://www.amazon.com/Lynne-Knightley/e/B00QNR2QGA to head to the download page.
You can also follow Lynne via her social media accounts:
https://www.instagram.com/totaltenerife/
https://www.facebook.com/totaltenerifeblog/
https://twitter.com/totaltenerife
https://www.facebook.com/morethantourism/
https://www.instagram.com/morethantourism/
https://twitter.com/morethantourism