With Valentine's Day fast approaching, why not surprise your loved one with a romantic long weekend in Tenerife. It may not be the first place you think of to celebrate Valentine's Day, but you will amazed by just how romantic this island can be!
This is the first of two Valentine's Day specials. This one focuses on the charming city of Puerto de la Cruz in the north of Tenerife. So share this with your loved one and enjoy a few relaxing days together in the Tenerife sunshine.
This is a spectacular hotel in Puerto de la Cruz. Everything here is beautiful, such as the amazing artwork by Canarian artists, the relaxing gardens, and the flower arrangement in the lobby. The facilities are first class, and the hotel staff are courteous, always smiling, and can't do enough for you.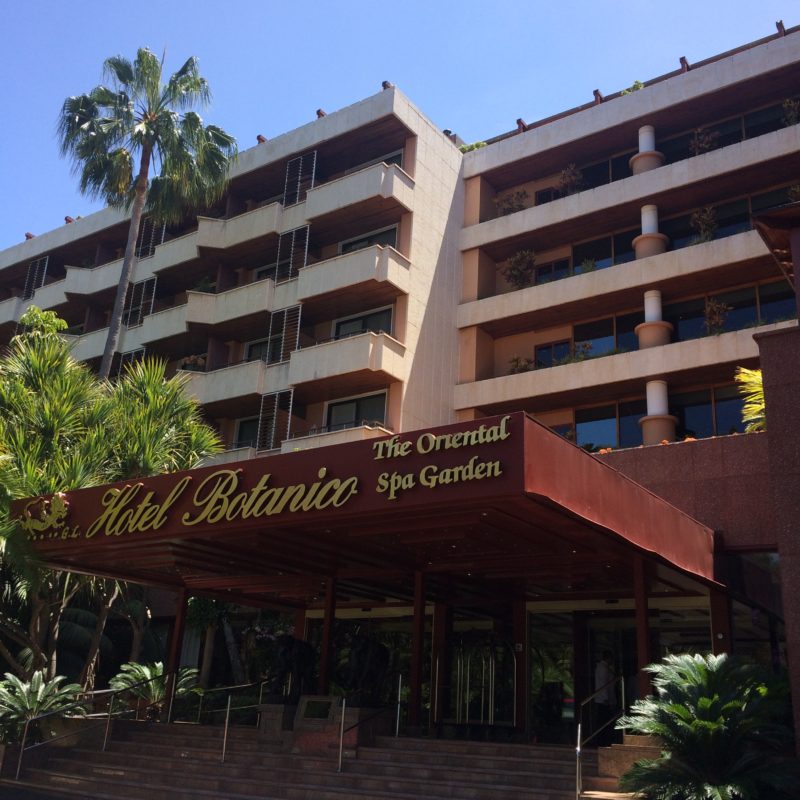 The rooms are excellent, and all have fantastic views, which can be admired from the furnished balconies. They are of a large size, and all have flat screen TV, and complimentary Wi-Fi. There is also air conditioning, a safety box, a minibar, and a beautiful marble bathroom complete with toiletries, bathrobe and slippers.
There are a couple of restaurants inside the hotel serving delicious food, and don't forget to try the breakfast buffet. I quite honestly have never eaten one quite like it before. There are many places to just sunbathe and read a book in peace, and they have an excellent spa area, which you can read more about below.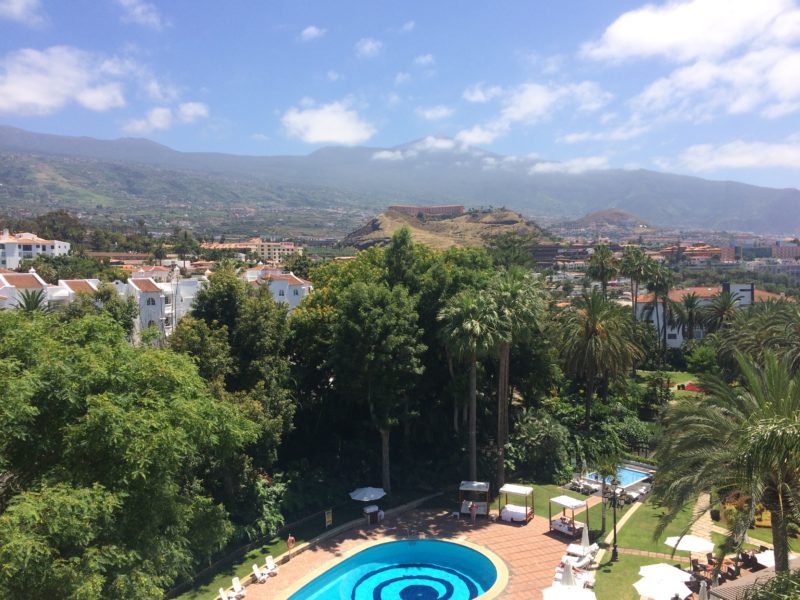 The hotel is up a hill from the centre of Puerto de la Cruz. You can walk down in around 15 minutes, or use the hotel's courtesy bus to take you there and back. It is also possible to take a taxi for a reasonable price.
For a romantic getaway in Puerto de la Cruz, this hotel can't be beaten.
You won't have to go far to find the Oriental Spa Garden, if you stay at Hotel Botanico, as the spa is part of the hotel.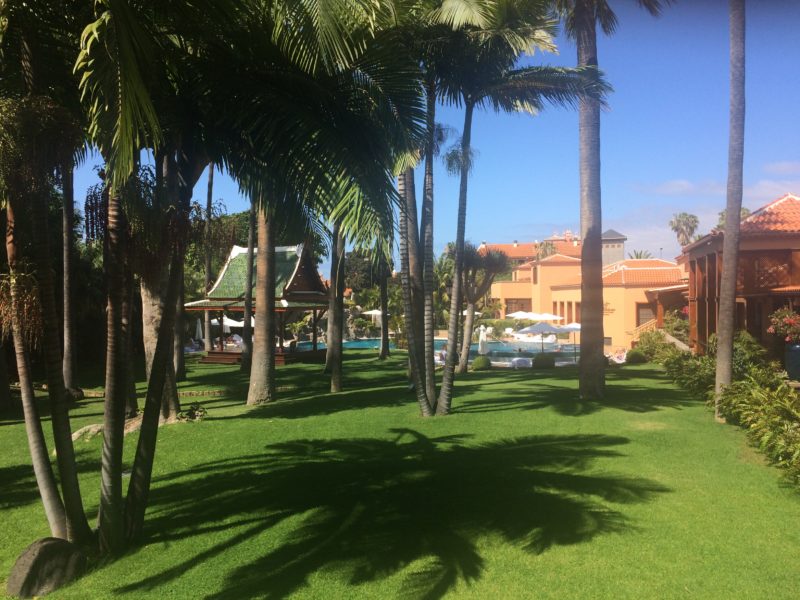 This exquisite spa, with its extensive facilities, is pure luxury. It is set in the hotel's perfectly manicured gardens. I highly recommend the Thermal Circuit with its steam room, waterbeds, aromatherapy, and sauna. It is pure bliss! The swimming pool is amazing with hydro- massage jets and a waterfall, and the Jacuzzi in the cave is great for romance.
The staff here are friendly and professional, and are attentive to customer needs.
A visit to the Oriental Spa Garden will become your favourite memory of a romantic trip to Puerto de la Cruz.
The Régulo restaurant in Puerto de la Cruz is a lovely place for a romantic dinner in a beautiful historical building. Here you are welcomed as though you are a guest in the owner's home. Restaurante Régulo is a family business, which makes it all the more special, and the staff here are extremely friendly and helpful.
The menu is mainly Canarian style food, which tastes fantastic. I recommend the salmon in champagne sauce, and the lamb shoulder, which is also very good. If you want to sit in the delightful patio area, then it is best to reserve a table a few days beforehand.
The atmosphere in the lovely Restaurante Régulo is relaxed, and the prices are very reasonable.
http://www.restauranteregulo.com
In Puerto de la Cruz you will find Lago Martiánez, which is an amazing swimming pool complex designed by Cesar Manrique. The complex is made up of many huge seawater pools, and the whole area is clean, beautiful, and well maintained. The views of the sea and the surroundings, from inside Lago Martiánez, are stunning.
There are many sunbeds to choose from so find your favorite pool, grab yourself a sunbed and sunbed cover, which are included in the admission fee, and just relax! If it's a little too hot, then it is possible to hire a parasol for €2.50.
The admission cost is very reasonable at €5.50 for an adult. You can stay inside until closing if you like, or come and go as you please all day, though there are restaurants, bars, and kiosks inside.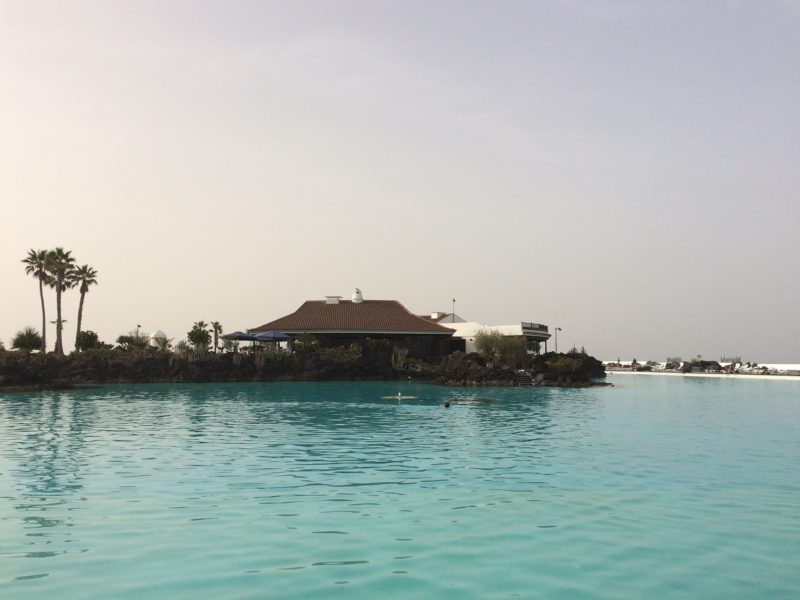 This is a great place to come to wind down after a couple of busy sightseeing days, as it is always possible to find a hidden spot to put your sunbeds, and just rest for a while.
This is nothing like sitting around your hotel pool; it is a place of relaxation where you walk out feeling wonderful.
ociocostamartianez.com/en/history-of-costa-martianez-lago-martianez/
Blanco Bar is great for dancing to old school, hip hop and Latin music. The interior design is lovely, and the whole place is sleek and clean with a great atmosphere.
If you arrive early, before 11pm, you will find the bar quite empty, but this just means you can grab the best seats with a view to the street. Upstairs it's possible to relax in an armchair in quieter surroundings, and then head downstairs when you want to dance.
The fabulous cocktails are reasonably priced with a large mojito only costing around 5 euros, which will be served to you by some great staff who tend to smile a lot. Another great drink to try is Canarian honey rum, which brings back memories of my first trip to Tenerife in 1996, where I ended up having a honey rum fight with my friends!
It gets crowded quite quickly after midnight with most people being in their mid-twenties to mid-thirties. It's also best to dress lightly as it can get rather hot on the dance floor. Time will fly by though, but don't worry about finding your way back to your hotel, as there are always taxis waiting on the corner by the bar.
Check out the website for the latest events.
Text and photos by Lynne Knightley
If you wish to read more about amazing things to do in Tenerife, then take a look at Lynne's excellent guidebook.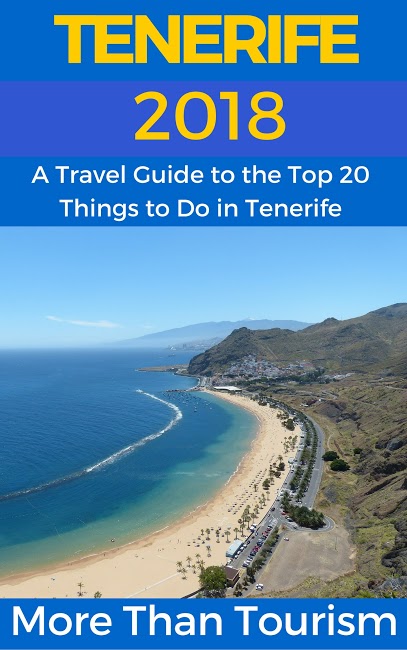 Simply click here  > https://www.amazon.com/Lynne-Knightley/e/B00QNR2QGA to head to the download page.
You can also follow Lynne via her social media accounts:
https://www.instagram.com/totaltenerife/
https://www.facebook.com/totaltenerifeblog/
https://twitter.com/totaltenerife
https://www.facebook.com/morethantourism/
https://www.instagram.com/morethantourism/
https://twitter.com/morethantourism