Pearly Grey is based in a lovely town called Callao Salvaje in Adeje. Though the town is small and was originally a village, it does have a few reasonably priced restaurants, a couple of supermarkets, some other little shops, and a lovely new beach area called Playa Ajabo. The beach is made up of volcanic sand and is a good place to relax and enjoy some peace and quiet. If you are up for it, it is possible to hike up a small nearby hill, and get a great overview of the area.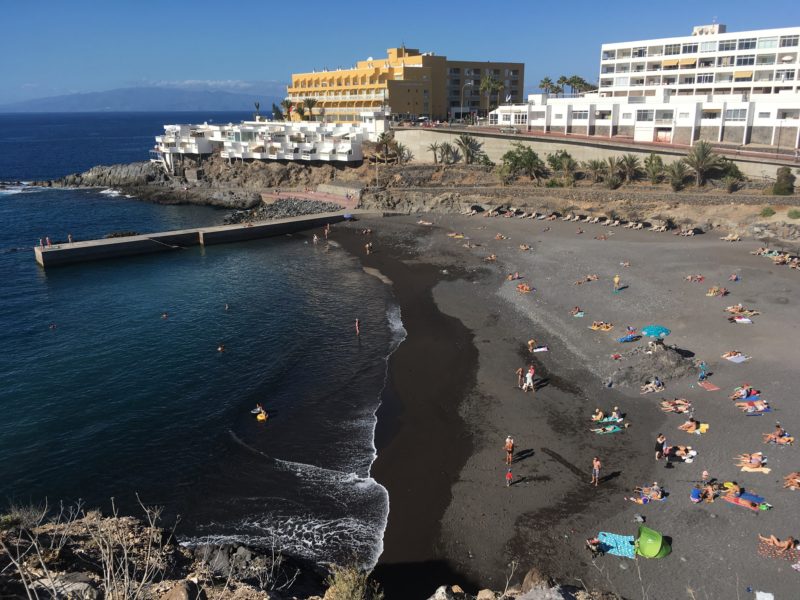 When my son and I first arrived at Pearly Grey Ocean Club nearing midnight, I knew we were going to have a fun time there! My first impression of the resort was that it was well-maintained and quiet. It was very easy to get to from Tenerife South Airport, and if you don't have your own transportation, a taxi isn't too costly.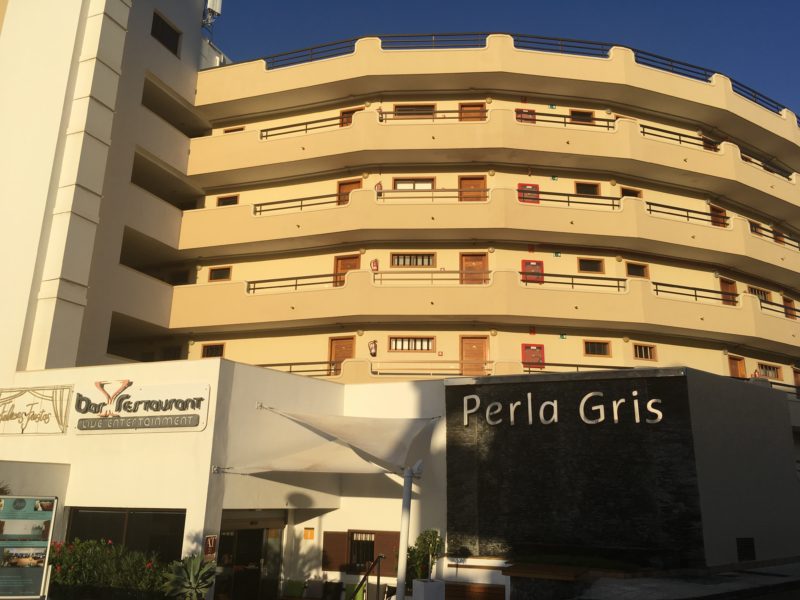 We stayed in a one bedroom fully equipped apartment overlooking the ocean so fell asleep listening to the soothing sound of the waves below. It was fantastic to sit out on the balcony in the evening watching the magnificent sunsets.
The customer service is excellent, and all members of staff exceeded my expectations! I have to say a special thanks to Gemma from reception who my son adored.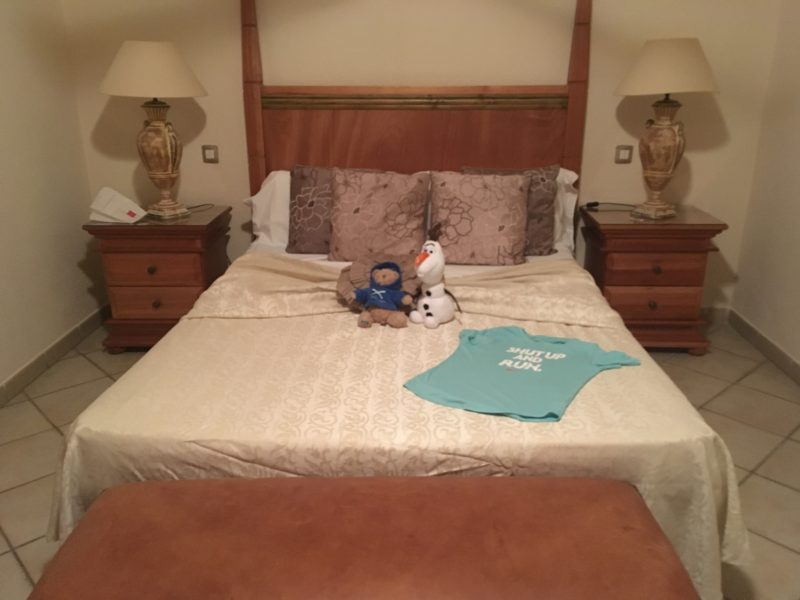 On the resort there is a heated pool, which I made use of in the mornings when it was almost empty. It has sun all day long, and there is a separate children's pool with a small playground. During the day there is a lifeguard on duty. You will also find an adults own section with some large sunbeds to rest in.
At Pearly Grey there is a laundry room and a fitness centre, so while waiting for your washing to be finished it's possible to catch up on your training. There is also an entertainment programme with activities during the day and evening so even if you don't like to sit still there is plenty to entertain you.
There are two restaurants at Pearly Grey and I ate at them both. The Quo restaurant has a terrace overlooking the pool area, so while the adults grab a coffee they can watch their children play. I had an evening meal there, which tasted delicious, and they made a spaghetti Bolognese for my son, which he really enjoyed.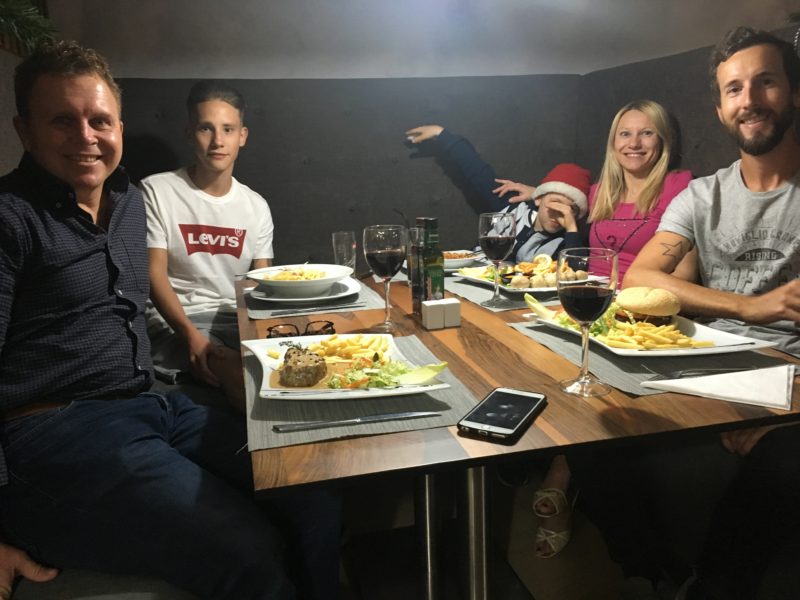 On another night I had dinner at The Edge Restaurant, and yes, this restaurant is quite literally on the edge overlooking the ocean. Before dinner I was able to enjoy another beautiful sunset here. The views are simply stunning, and it is possible to see the island of La Gomera in the distance across the sea.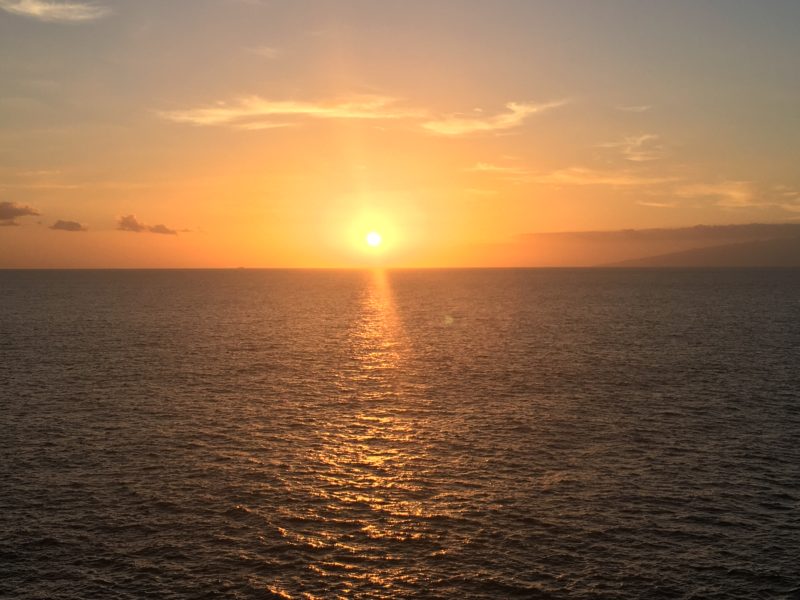 For dinner I ate with some friends and we shared many different tapas dishes. I enjoyed them all so much that I ended up finishing the last bits on all the plates. During dinner we were treated to a live performance by Obsession Duo. They played some songs that we all knew, and some to get everyone into the Christmas spirit. The Edge is a restaurant which should definitely be tried, and is one of Tenerife's best kept secrets.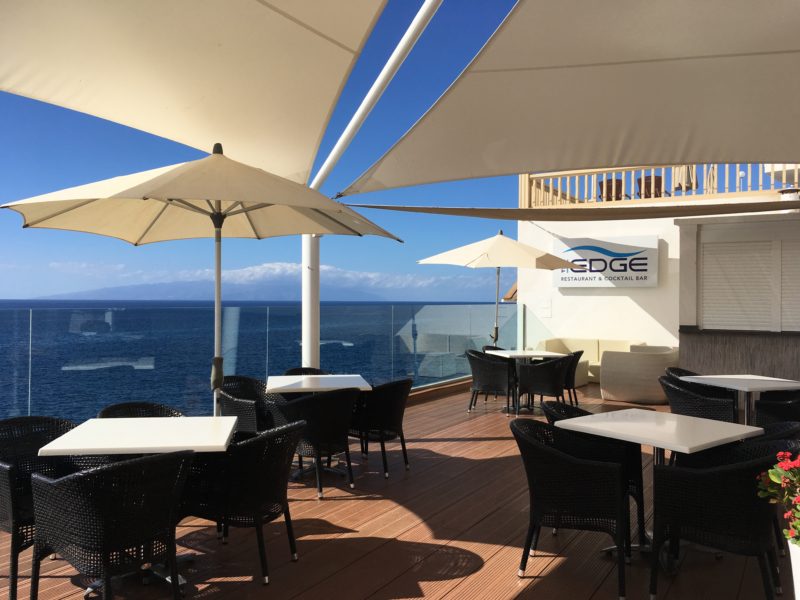 If you would like me to sum up my visit here, all I can really say is that I had such a wonderful experience that I'm coming back for a few nights again in May. Pearly Grey has now become one of my very favourite places to stay in Tenerife!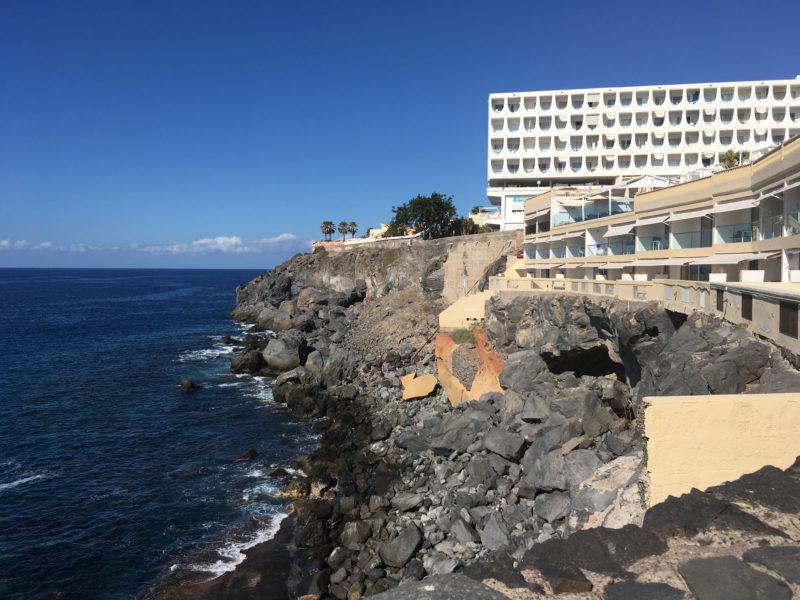 Text and photos by Lynne Knightley
If you wish to read more about amazing things to do in Tenerife, then take a look at Lynne's excellent guidebook.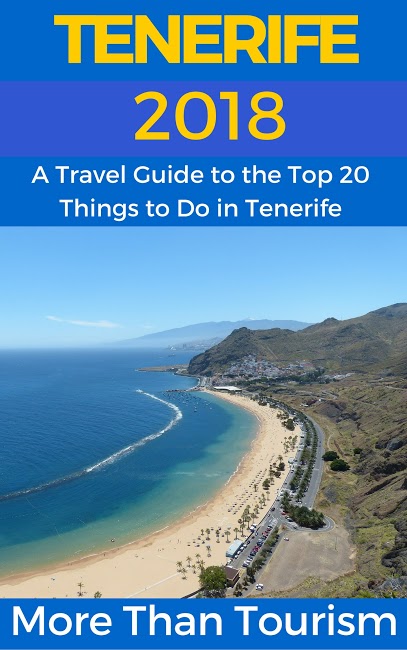 Simply click here  > https://www.amazon.com/Lynne-Knightley/e/B00QNR2QGA to head to the download page.
You can also follow Lynne via her social media accounts:
https://www.instagram.com/totaltenerife/
https://www.facebook.com/totaltenerifeblog/
https://twitter.com/totaltenerife
https://www.facebook.com/morethantourism/
https://www.instagram.com/morethantourism/
https://twitter.com/morethantourism